Happy Sunday, everybody. So much great stuff to read this week, but first, let's check out some of the stories I didn't get to over the last couple installments of ICYMI:
For tears: Literal tears. As in Jonah Hill crying while receiving a standing ovation at the Toronto International Film Festival (TIFF). His tears were warranted though, because his directorial debut, the much-anticipated Mid90s, is very good. Here's everything else that was great at TIFF.
For lols: How about the cult of the Domino's logo for starters? Dudes are getting it tattooed on their bodies in the name of free pizza for crying out loud. Also, although it saddens us to see it go, the end of the $5-footlong deal at logo is worth a few chuckles, considering Subway somehow convinced us five dollars was what 12-inches of cheap cold cuts and spongey bread was worth. Joke's on us, I guess.
For help: Like exotic dancers, and like eating? Why not combine the two? There are some incredible culinary delights are these strip clubs. But on a serious note, there are some things you never, ever should flush down the toilet. Like bats. Or golf clubs. Or anything else on this list of items a plumber has seen adult humans put down their shitter.
But if that's not doing it for you here's the best of the rest from The Week That Was…
Must Reads
"Joe Exotic: A Cautionary Tale Of A Murder-for-Hire Plot Involving Tigers, Michael Jackson's Pet Alligators, and Of Course, A Florida Man"
It's no surprise that a lot of jaw-dropping headlines are generated in Florida. The state's own rules are set up so that all records — arrests or otherwise — are publicly accessible. But that doesn't mean news that a meth-cooking, illegal zoo-owning, Guy Fieri-look-alike-ing Florida Man named "Joe Exotic" attempting to hire an assassin to murder an animal sanctuary CEO isn't going to turn some heads. READ MORE
"A Guide to Sober Dating (And, Of Course, Sober Sex)"
When you're an addict and you get sober, the idea of dating and having sex, with all its awkwardness and clarity in lieu of your preferred substance, might scare the shit out of you. Contributing writer and recovering addict Bridget Phetasy details the pitfalls (e.g., don't date anyone from a meeting!) and the pleasant surprises (e.g., sober sex is great!) you can expect on your road to recovery. READ MORE
"The Immortal Mystique of the George Foreman Grill"
There's never been anything in the kitchen as iconic as the lean, mean fat-reducing machine known as the George Foreman grill. Even its origins are the stuff of legend:
And over the years, the grill has developed a reputation as the go-to kitchen tool of college students, squatters and the simple-minded alike. Miles Kleeexplores the grill's humble beginnings, its shift from "gimmick" to "miracle device," and its now-endearing place in culinary history. READ MORE
"What It's Like to Be Financially Dependent on Your Wife"
It's 2018, and that means it's no longer shocking to find women playing the role of primary earner. And yet, men who have been reduced to bit players in their family's financial picture still, on occasion, find themselves in unfamiliar territory. C. Brian Smith spoke to one full-time dad about what it's like to be a man relying on his wife's money, and all the baggage that comes with it. READ MORE
Five Things We Learned This Week
The Week in Quotes

If life gives you a lemons, a.k.a. a patchy beard, make Rogaine-powered, full-beard lemonade. Or something. But seriously, dudes with thin or patchy beards, as well as trans men, have begun forming a community around using Rogaine to thicken and fill their less-than-ideal facial hair. And judging by their before-and-after photos online, it's working.

Tighty-whities might be passé, but that hasn't stopped some guys from embracing them. And their reasons are all good ones: More support, less wedgies, even increased sexual prowess. Okay, okay, that last one might be bullshit—but who are we to rain on a brief-wearer's parade?

For men turned on by financial domination, or "findom," it's the thought of their bank balances getting spanked — not their asses — that turns them on. The problem, however, is when your kink involves the exchange of money over the internet, you're going to run into scammers — and that's pissing off doms and subs alike.
And Now a Word From Our Readers
"A Guide to Sober Dating (And, Of Course, Sober Sex)"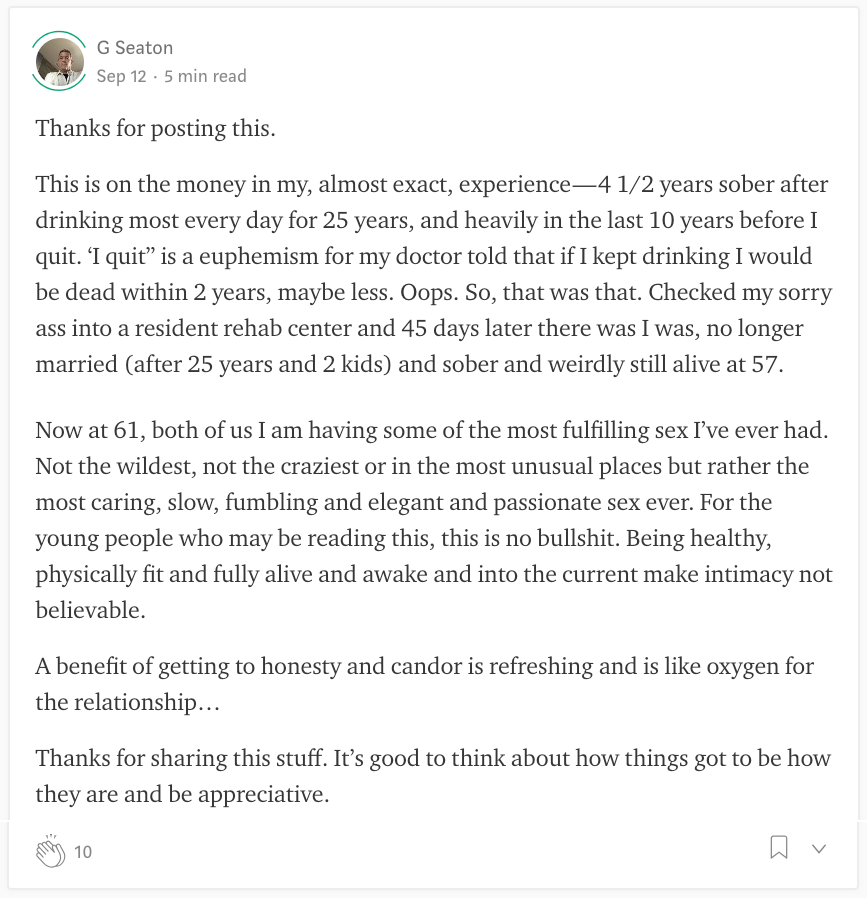 "How Much Is It Going to Cost to Get Divorced for Me, a Regular Guy Who's Thinking About Getting Divorced?"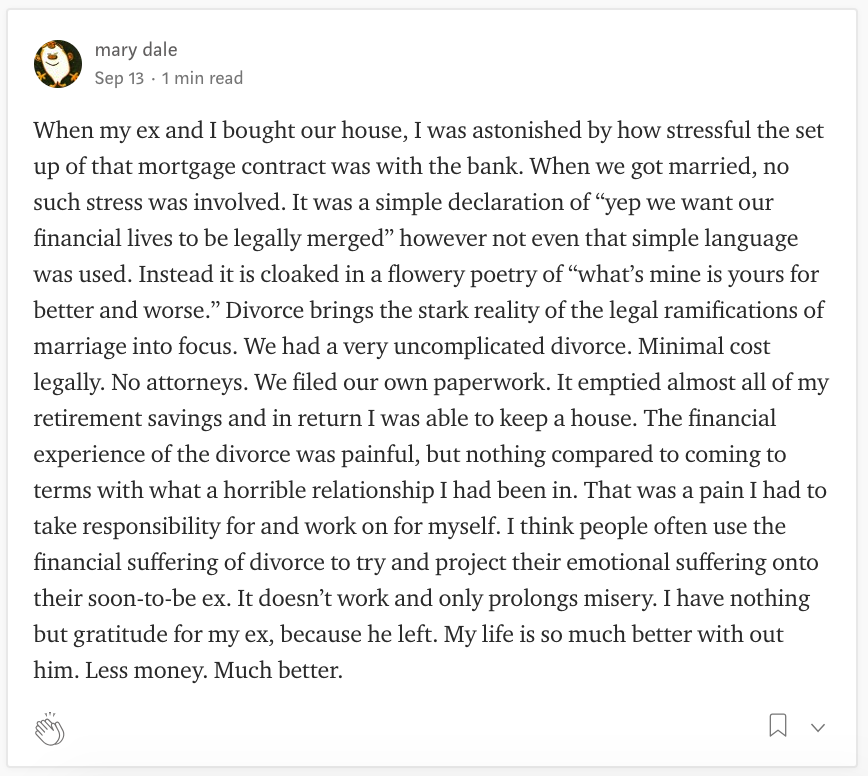 "How Long Should A Blow Job Last?"