I am not a dog person. I've never been one and never will be. I find dogs smelly, nosy, messy and expensive.
I'm not judging you for loving your Pomeranian. I am judging you because you're judging me — you're clearly frustrated with my canine ambivalence. You probably think you didn't hear me right, so I'll say it again: I'm not a dog person. No, really, I'm not a dog person.
And now that's all you want to discuss. Okay, I'll oblige in hopes of getting this over with quickly: No, I don't like your dog because I'm a cat person; I don't care for them either (or for any animals, really). No, I'm not traumatized or scared. No, I didn't grow up with a dog or any pets. Yes, I understand your Pom is just trying to say hi. Yes, I know if I'd just pet her she'd calm down, but I'd prefer not to have to do that.
And no, it's not a "warning signal that something is wrong with me"! Yes, I'm capable of love and affection — just toward other humans only. After all, I came to visit you because I care about you, not her.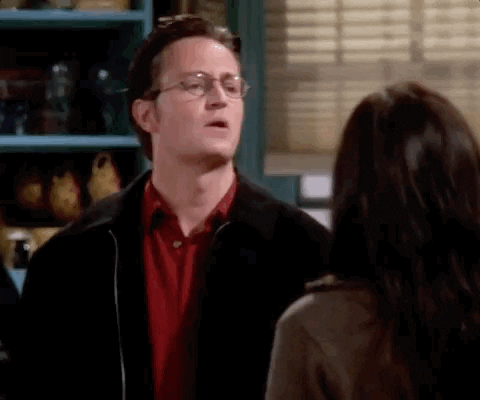 I don't mean to make you defensive or dampen the mood. If you must get frustrated with me because I'm not interested in getting on my knees and saying, "Oh, isn't he such a good boy," get frustrated with one of my many justifiably bad traits, like being loud, whiny and stingy.
And yes, I know I'm the odd one here. I trace it back to my mom.
She's not a dog person either, though she's much more polite about it. "I don't have the experience of loving an animal and having it be part of the family," she tells me. She, however, has a good excuse: an allergy to fur.
I like that my mom and I both don't like dogs. It bonds us. My eldest brother's roommate has a dog, and my middle brother is thinking of getting one for himself. Plus, both of their girlfriends are also huge dog people — like, stop-on-the-side-of-the-street-and-wait-five-minutes-as-they-fawn-over-a-poodle people.
My mother and I stand alone. That's kind of been our shared narrative for the past few years, anyway. She's a successful career woman navigating the over-50 dating scene in Chicago, while I'm a 22-year-old journalism-school graduate trying to make a name for myself in New York's media circle (and gay circle, hi!). We're both living by ourselves in fast-paced cities as members of notoriously fickle demographics.
That's why I think of my mom every time I hunt for new apartments and roommates. On Craigslist ads and room referrals, I keep running into the phrase "must be dog-friendly," and I roll my eyes. I don't understand how anyone has a dog in New York. There's barely enough space on the subway for all the humans before you start adding in corgis in backpacks.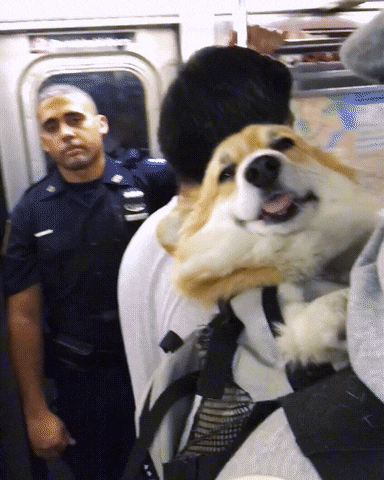 "I'm honored that you're like me," she recently said when I asked her about my unintentional homage. "Saving money we might otherwise spend on pets allows us to keep up our fashion and beauty purchases."
She's got a point: Animals are expensive. CNBC reported in 2017 that owning a dog for its lifetime can typically cost between $27,074 and $42,545. That's the price of a year's tuition! Sure, the dog brings you joy. But so do designer shoes, and that's a one-time-only purchase that doesn't make you watch it pee at 6 a.m. As my pop queen Ariana Grande once said, "Happiness is the same price as red bottoms." She didn't say dogs. Take note!
There is one dog who's managed to win my mom's and my hearts, despite our best efforts to stay grumpy about it. Margie is my aunt Meghan's English bulldog. I'm from a big Catholic family, where godchildren are important. Margie is my mother's god-dog and my dog-cousin. But the reason I like her is that she's quite literally a messy bitch. She barks. She farts. She knocks things over. She's an objectively difficult dog, and she doesn't give a shit about me. Margie couldn't care less. And it's that mutual respect that has me on her side.