Last November, at a sexual science conference in Albuquerque, New Mexico, the psychologist Allison Kirschbaum taught me about how diverse men's masturbation behaviors really are. Here's the hard data: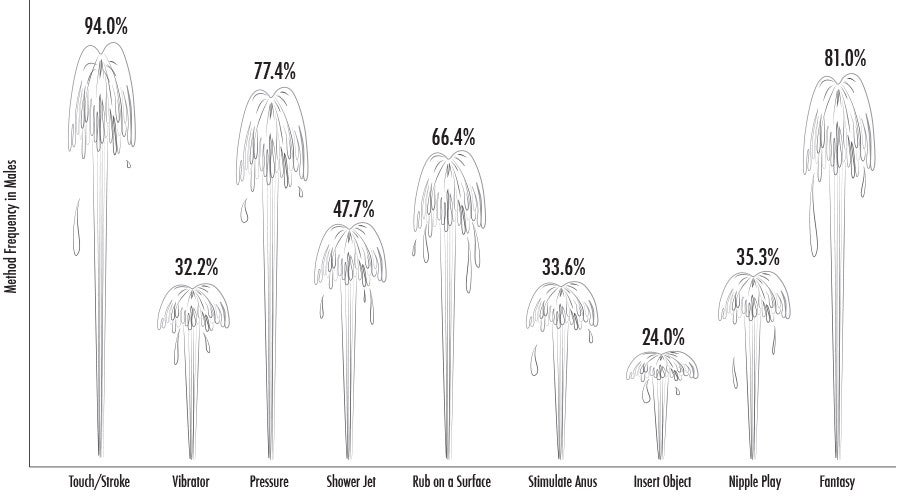 Most surprising to me is that 47.7 percent of guys have masturbated using a shower jet. I thought that was a lady thing to do, but I guess everyone loves the trickling sensation of warm water …
Tierney Finster is a writer-actress-model-activist from the San Fernando Valley and MEL's senior sex and love editor.