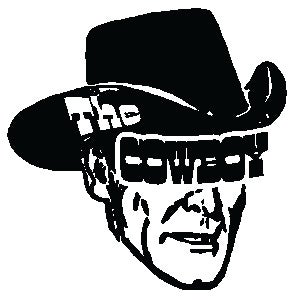 I'm clutching the hind, cloven hooves of a confused goat at the Best Buck in the Bay gay rodeo on the banks of the Russian River in Sonoma County, California, while my partner, another rodeo attendee, attempts to slip on a pair of tighty-whities over its stumpy tail. A crowd of 50 or so cheer us on in the bleachers of the ragtag Russian River Rodeo Grounds, which resembles the high school football stadium of a picturesque country town that's carrying a substantial budget deficit. "Community Goat Dressing," the only event at the rodeo open to audience members and contestants alike, was created for people like me who want to compete in the rodeo but don't know how to ride a horse. 
Turns out I also don't know how to get BVDs onto a goat. The clock ticks while the hollow-horned ruminant mammal flails about, tethered to a stool held down by a plus-size drag queen 50 feet away. "What are you doing?!" my partner barks as I let go of a hoof. Hell, I figured, I put my underwear on one foot at a time; perhaps goats do too?
After Round One (goat dressing is a two-day event), we find ourselves dead last. First place, meanwhile, belongs to Chuck Browning, a 55-year-old IT manager and 2008 Gay Rodeo Hall of Fame inductee, and his partner Brian Helander, with a time of 11.03 seconds. (It took us well over 45.) Browning and Helander actually hold the Goat Dressing record, completing the event in an astounding 7.65 seconds in 2008. It's rumored they have a secret underwear deployment setup that allows them to demolish the competition. In fact, the International Gay Rodeo Association (IGRA) — the sanctioning body for gay rodeos throughout the U.S. and Canada — is considering changing the rules so competitors aren't handed the underwear until the whistle blows. "They think we've developed some spectacular deployment method," Browning says. "But it isn't. It's just a psych-out."
"You need to set clearly defined roles of who's doing what," he explains, critiquing our performance. "Who's gonna carry the underwear? Who's gonna pick up the goat's feet? One person can grab the legs while the other pulls on the underwear, but sometimes it makes more sense to pick up the goat and directly put the feet through the holes."
The first gay rodeo was held at the Washoe County Fairgrounds in Reno in 1976 when Phil Ragsdale, an Emperor of the Imperial Court System, was looking to raise money for the local senior citizens' Thanksgiving Day meal and thought an amateur rodeo with gay contestants would be a "kick." The event was a huge success, and it grew massively over the next two decades, spanning most of the country, in part because the ingrained hypermasculinity of the rodeo countered the notion that gay culture was inherently urban and effeminate. At its peak, the IGRA boasted more than 5,000 members and 35 local chapters. Those numbers, however, have dwindled to about 1,500 and 20, respectively, and there are now roughly as many chapters that are defunct as operating. 
The gay rodeo was established "at the height of a national crisis in masculinity," says Rebecca Scofield, assistant professor of history at the University of Idaho and author of Outriders: Rodeo at the Fringes of the American West. "A lot of Ronald Reagan's rhetoric was about manning up after the social and cultural movements of the 1960s and 1970s," she tells me. "The gay rodeo pushed back on the metropolitan chauvinism of queer culture, offering exiled gay people in rural places a new home."
The rainbow incarnation mirrors traditional rodeos with a few adjustments. Women compete in "rough stock" events — e.g., bull riding, chute dogging and steer wrestling — and men compete in the traditionally feminized speed events like barrel racing, pole bending and flag racing. The steers and bulls aren't professional rodeo circuit level, but they aren't meant to be. Riders and ropers in the IGRA are mostly amateur competitors and part-time athletes, most of whom grew up around livestock before migrating to cities and suburbs.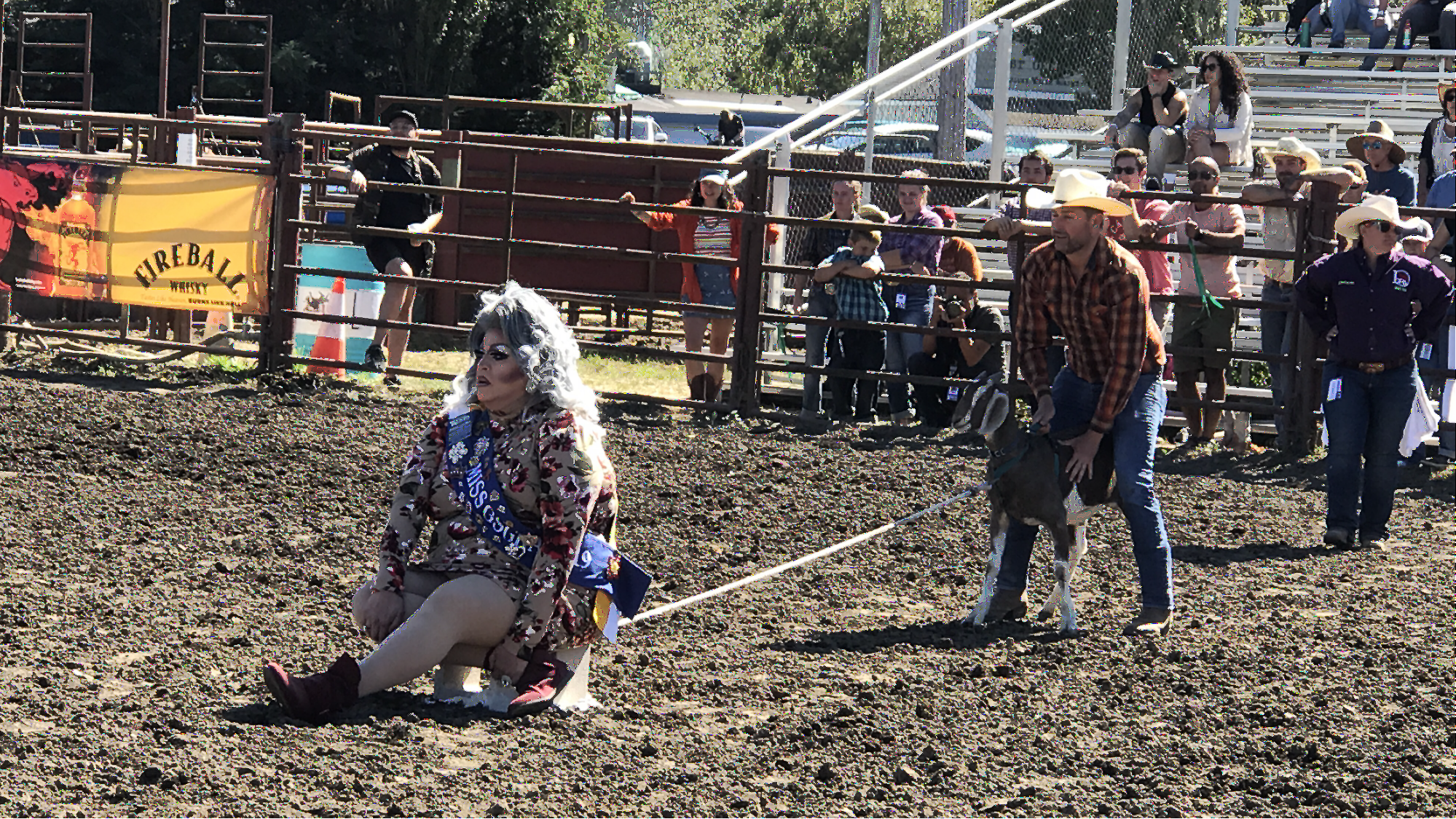 The gay rodeo also has three additional "camp" events: Wild Drag Race, in which a cowboy and cowgirl attempt to mount a drag queen onto a bucking steer and get them across a finish line; Steer Decorating, in which one team member attempts to tie a ribbon on a steer's tail while the other removes a rope from the steer's horns; and what I'm currently in the midst of — Goat Dressing, in which a team of two races to strap a pair of tighty-whities onto a goat. (Most gay rodeo contestants get their start in the camp events, and old-timers stay in them because the payoffs are the highest in the program.)
The gay rodeo has been hugely significant for Browning and others like him who grew up in the 1970s in rural settings and feared repercussions based on their sexuality. The loneliness of gay cowboys depicted in Brokeback Mountain is accurate, and he says he cried during the scene where the father and two sons came upon a gay dead man lying in a ditch. "I don't know why that hit so hard, but it still gives me chills," Browning tells me. He reckons it has to do with being raised in a cowboy state like Wyoming and hearing his father, brothers and friends constantly refer to gay men as "fags." Years later, he realized, Oh my God, they're talking about me. 
After moving to Phoenix, Browning was delighted to learn that he could compete in a rodeo where he wasn't harassed, but welcomed into a community that embraced both his sexuality and his love for cowboy culture. 
This year, however, Browning is competing without his longtime sponsor, HomoRodeo.com, a dating site for gay cowboys founded in 2002 by Harley Deuce, a 56-year-old IT exec from Arizona. HomoRodeo.com has been a mainstay on the gay rodeo circuit for decades, holding mixers on the first Friday of the rodeo weekend, "sharing vittles and cohorting in the stands," per its "about" section. "I grew up in a very rural environment in Montana surrounded by cowboys, loggers and ranchers and started HomoRodeo.com with the understanding that the LGBT community is everywhere," Deuce tells me.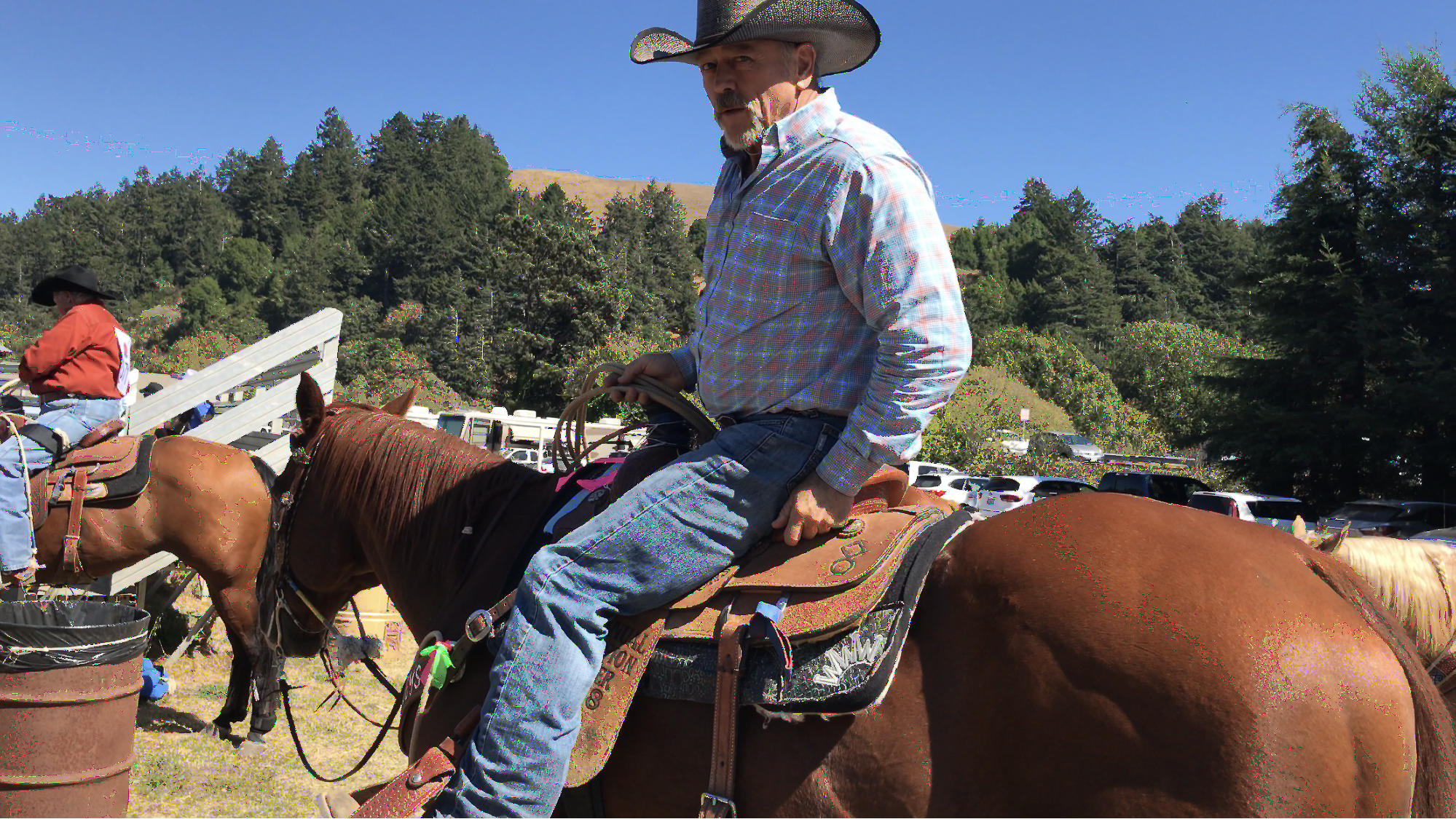 The format was simple — a photo, bio and list of gay rodeos you planned to attend that year — but also novel. By 2002, LGBT matchmaking was migrating online, away from telephone messaging services and newspaper personal ads. Gay.com was the first to offer chat rooms organized by state or category. Those categories — e.g., "bears," "leather" and "twinks" — also included "cowboys," wherein Deuce found the discourse to be less about hooking up and more about the rodeo calendar. 
After meeting members of the chat room at an IGRA rodeo in Denver in 2002, Deuce was inspired to create a dialup-friendly website specifically targeted at gay ranchers, farmers and cowboys who lived remotely. It was intended to be a resource for members to meet on Friday nights before the rodeo, so they'd have someone to sit with the following day. The mixers were held at local gay bars and restaurants, where attendees wore their HomoRodeo.com profile names — "A1cowboy," "OneHungCowboy," "RoughStockRick," etc. — as badges. "The anonymity of the internet allowed closeted farmers, ranchers and cowboys to peek at HomoRodeo.com and chat with likeminded folks they hadn't realized existed," Deuce explains. "Most thought they were the only ones."
Soon, HomoRodeo.com began producing "Cowboy Fuel," a semi-nude calendar (in which Browning was regularly featured), donating proceeds to IGRA competitors to offset rising fuel costs of traveling to rodeos around the country. "The whole calendar piece just rocketed," says 59-year-old Tom Sherman, or "STUDROPER," an IGRA certified judge and longtime HomoRodeo.com member from Dallas. Sherman explains that the cowboy was attractive to rural gay men in the 1980s because it was a real man. "A lot of guys want to be with the most masculine man that they can find and view cowboys as down-home, good stock masculinity," he says.  
As people realized the calendar hunks would actually be at the HomoRodeo.com meet-ups, the events soon overflowed with hundreds of gay men, many of whom spent their day minding cattle, changing sprinklers and corralling livestock. "It was a big deal for guys who weren't able to socialize because they were busy doing all the things required of a cowboy," Sherman says. "HomoRodeo.com was a safe space to interact."
While HomoRodeo.com was very much a dating app, Deuce says he was determined to avoid the overtly sexualized content typical on comparable gay platforms. "You wouldn't believe what some people around the world were posting, like people getting fucked by horses. So we banned all of that, which meant our administrators had to look at each photo to see whether it was appropriate." Patrick Hunter, a 53-year-old in Washington, D.C., was one such admin. "The primary photo had to be of your face," he tells me.  "There was an allowance for nude photos if you wanted to take an artful shot of your ass. We allowed dick pics, though they were locked under privacy and unavailable to the general HomoRodeo going public."
On Saturday night at Best Buck in the Bay, after the first round of events are completed, everyone gathers for a country-and-western dance on the rodeo grounds featuring members of the Sundance Saloon, a non-profit that throws country-and-western dance events for the LGBT community. "I didn't know men could two-step with each other before I came to the gay rodeo," says David Willoughby, a 56-year-old engineer who's been coming to Best Buck in the Bay for 30 years. After five minutes lurking on the dance floor, the significance of the gay rodeo hits me like a donkey kick, best evidenced by a pair of bearded men in 10-gallon cowboy hats joyously waltzing next to lesbians twirling to Shania Twain's "Feel Like a Woman." 
"To be able to walk into a group like this and dance with another guy while holding onto each other is liberating," says Keith Gehrig, a 58-year-old HomoRodeo.com member from Seattle. "A person's gender is inconsequential in country-and-western dancing because it's a 'lead and follow' situation." (These roles, Gehrig insists, do not correspond to being a top or bottom.) 
On the final day of the rodeo, I sit in the commentators booth with jovial "Just John" Perez, the 40-year-old play-by-play announcer from Vegas, who explains that while this is a gay rodeo, it's also family-oriented so he's "gotta watch the language." Across the arena, the bleachers are essentially empty (I count between 50 to 70 spectators throughout the weekend), a far cry from the thousands this event would have drawn in the 1980s and 1990s. Plus, Perez notes, "The average age of our contestants continues to increase every year. We're not bringing in younger participants. And when they do come in, we don't see them sticking around."
On Day Two of the community Goat Dressing competition, I overhear one of my Gen-Z opponents earnestly whisper to his partner, "Do you think I need to ask for consent?" Indeed, Scofield, the history professor from the University of Idaho, says sensitivity about interactions with other living beings is one reason the gay rodeo is panned by her students and protested more on the left than on the right. "Some people say this isn't a space for gay people because the rodeo is inherently abusive toward animals," she explains. 
Besides, the cowboy isn't really cool anymore, she adds, at least not like he was in the 1980s and 1990s with the boom of Garth Brooks, mechanical bulls at country-and-western bars and the Marlboro Man on every other billboard. "There was a real urban cowboy chic happening and a prolonged commitment to the image of the cowboy that didn't carry into the new millennium," she says. 
It's unsurprising, then, that HomoRodeo.com has begun phasing out functions on the site and will be fully closing down in 2020. "Facebook changed everything for us," Deuce says, noting that members migrated to the social network. "We've been doing everything we can to keep it alive, but unfortunately, the time has come to say goodbye." 
And despite numerous men having met their husbands on HomoRodeo.com, Scofield views the sunsetting of the site — and likely the gay rodeo itself — as signs of success. "You don't have to go to the gay rodeo to find gay people anymore," she says. "Not only do you have Grindr and the like, but there's a huge amount of queer-specific spaces — from softball leagues to gay men's choruses — that you can find. So it doesn't drive the casual spectator to the rodeos anymore." Not to mention, she adds, "My younger students are uncomfortable with the investment in the binary and hyper-masculinity that you find at the gay rodeo. Sure, some people still want a space where they can invest in the cowboy archetype. But that's a generational prerogative." 
Hunter, the HomoRodeo.com admin, can't help but agree. "Part of it is us getting exactly what we wanted," he says. "Back in the day, we used to march and chant, 'We're here, we're queer, get used to it!' Well, now everybody's used to it, and I can go to a regular rodeo with my husband. Which is all I ever wanted in the first place."