High School Musical fans weren't supposed to like Sharpay Evans. Portrayed by Ashley Tisdale, Sharpay is an iconic Disney Channel villainess: a rich-girl Paris Hilton wannabe with stars in her eyes. She loves success too much, loves musical theater too much, loves fabulous things too much, loves herself too much — and she loves Troy Bolton, the jock hero played by Zac Efron, far too much.
No, we were meant to root for Efron, whose role as the hunky basketball team captain launched the actor into stardom. But spend five minutes watching any of the three High School Musical films and it's hard to see why any producer thought he'd make a memorable and relatable hero (besides his good looks).
I was 9 when I realized Troy was full of shit. He's a whiny, cookie-cutter white boy with a boring and predictable arc: Should he follow his passion and sing, or stay committed to varsity hoops? What's more, he carries the movie with an off-putting sense of entitlement: He misses an audition because he's too shy to try out, but then storms the stage (after being told not to) and delivers a subpar rendition of "What I've Been Looking For" in jeans and a sweater. (Just try out for the goddamn play, Bolton; your masculinity can't be that fragile.) Zac Efron doesn't even sing in the first film; his vocals are dubbed by singer Drew Seeley. Sorry, but Bolton is a sham, and y'all were fools to fall for his floppy-haired softboi schtick.
No, the real hero of High School Musical — and the reason a whole generation of Disney kids began believing in themselves — is Sharpay. Thanks to a viral campaign and the upcoming Disney+ franchise spinoff, Sharpay Evans has bopped back on top, baby.
A Musical Theater Powerhouse
Earlier this week, Emily Cacnio, a 19-year-old musical theater major at AMDA College of Performing Arts in Los Angeles, tweeted a powerpoint she created for an English class, arguing that Sharpay was the unsung hero of High School Musical and one of the decade's most underrated pop performers. Her presentation went viral.
Why Sharpay? She has no shame about who she is or what she wants, Cacnio explains: "She loves theater. She loves singing and dancing. She loves pink, which is also my favorite color. She's kind of sassy. She can be mean sometimes, but you can tell she really just wants to be on Broadway and be a performer. That was something I related to from a really young age."
Disney Channel's Gay Icon
Sharpay was an icon for us queer babies in the early 2010s. Because homosexuality was never addressed in the franchise (or on any other Disney Channel show) when I was growing up, I took this camp queen as my own, even if I couldn't yet articulate precisely why I was so drawn to her.
My aunt Sheila still talks about how I'd sit on my feet, inches away from the chunky box TV, and bop my head to Sharpay and Ryan singing "Bop to the Top." Along with Glee's resident overachiever Rachel Berry, these unabashedly loud and motivated characters routinely made me feel happy at a time when little in my life felt stable.
"As a queer person with minimal queer representation during that time, having coded characters is something I'll always cherish," Phillipe Thao, a 23-year-old copywriter in Chicago, tells me.
Thao had all the must-have HSM merch growing up: two board game sets, all the CDs and DVDs, a calendar, a piano book, two giant movie posters and a blanket his mom sewed together one Christmas. She visited every Jo-Ann Fabrics in the Minneapolis-St. Paul era for High School Musical fabric. He even wrote fanfiction about Zac Efron and Ashley Tisdale getting married — which he eagerly sent me.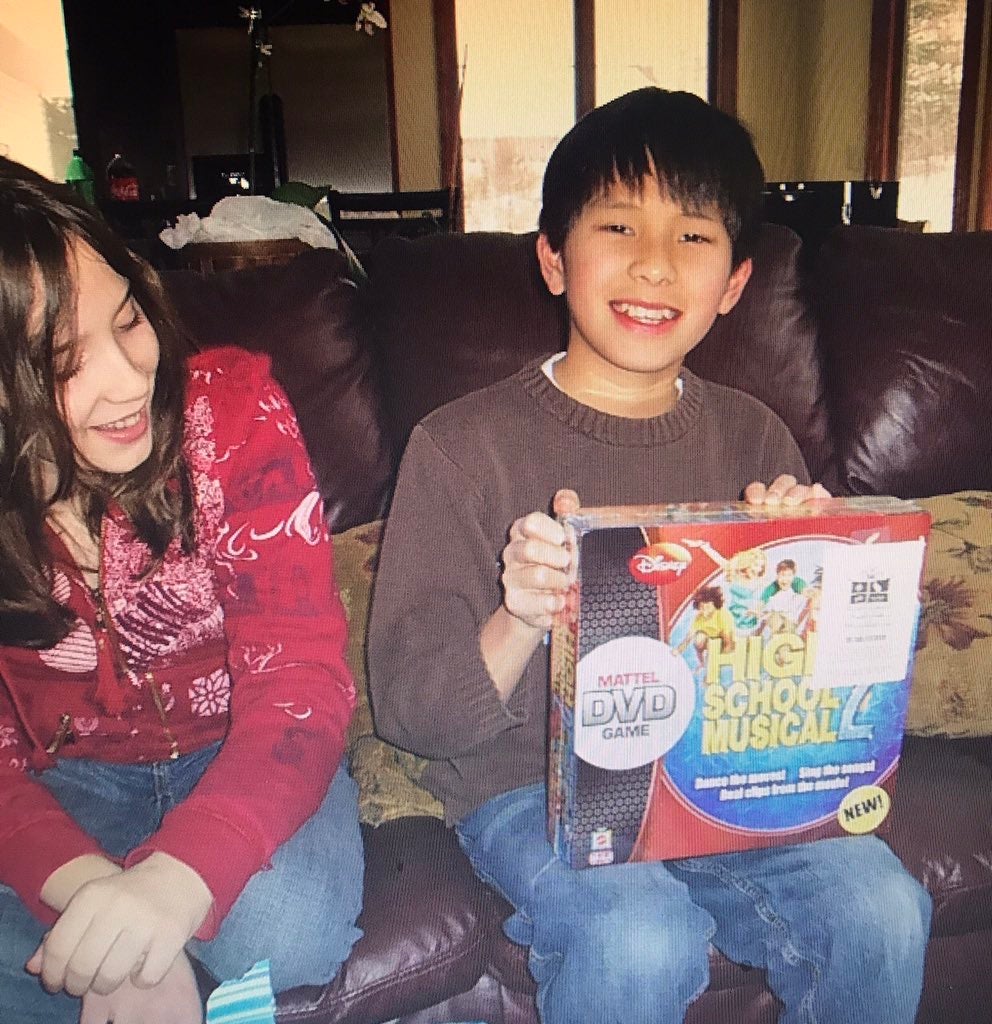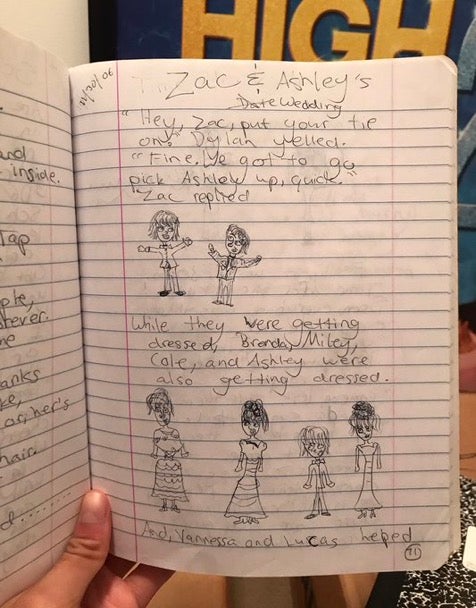 Thao saw High School Musical for the first time in fourth grade, a period when he was incredibly shy and introverted. His parents had enrolled him in the sports at which his older brother excelled, but he hated them all. Then he saw Sharpay and her flamboyant brother, Ryan, saunter across the East High stage with impeccable jazz squares. The next week, Thao auditioned for his first school play.
"I never thought of theater as an outlet of expression until I saw High School Musical," Thao says. "Much of who I am today is largely because of the experiences and people I met doing theater — building a community, trust, pushing your creative expressions."
A Millennial-Pink Trendsetter
Part of the recent High School Musical retrospective is acknowledging Sharpay as a fashion icon. (Ryan, however, wore too many fedoras that I just couldn't get behind.) Gabriella Montez (Vanessa Hudgens) was shy, modest and loved a cardigan. Sharpay lived in excess, always dressed to impress in her best pink shawls, oversized sunglasses and rhinestone bandanas. The millennial pink trend? That's all Sharpay's impact.
Sure, she has more money and resources, but she also knows how to play to her strengths. Even after she snags a callback, Gabriella still considers if it's worth her time to participate in the school musical if she can't do it with Troy, who for a moment chooses his teammates over her. Sharpay, on the other hand, has no time for this wishy-washy Romeo and Juliet knockoff. She has choreography to learn and dresses to bedazzle.
"Gabriella comes along, and let's face it: She's a bit of a Plain Jane in comparison," says Emily Jayne, a 24-year-old from Cheshire, England. "Sure, Sharpay was a spoiled brat, but she also worked damn hard."
TikTok's Latest Star
So it should come as no surprise that today Sharpay has finally found the viral success she so rightfully deserves. On TikTok, the viral challenge set to the lyrics of her song "I Want It All" is a satirical look at how Gen Z views branding and optimization.
Alisha, a 17-year-old from Florida, is credited on TikTok as the challenge creator. She came up with the idea while recently watching High School Musical 3. While it's easy for videos to go viral on TikTok, she says, HSM content is just instantly relatable. "Everyone has a love for the movie series," she tells MEL.
Disney's Most Bedazzled Villain
It's reassuring to see Sharpay Evans become the legacy of the High School Musical franchise. Ashley Tisdale, unlike Zac Efron, has embraced her most iconic role, and we stan a queen who loves her people.
Sharpay is the clear standout not because of her clothes, her money or, really, her talent. We love her because she offers something that deviates from the heteronormativity that plagues Disney Channel and most children's programs. She descends from a long line of Disney villians becoming gay icons.
"It's nice to see people find nuances in characters that were formerly written as antagonists," Thao says. "Because most of the time, they're the most interesting."