As we prepare for Independence Day (and Independence Day: Resurgence), it's natural to think of films that represent the good ol' USA, whether Born on the Fourth of July, Citizen Kane or The Right Stuff.
For our holiday Movie Marathon, we decided to flip the script, focusing on movies about America that were directed by foreign-born filmmakers. Through their eyes, we get a slightly different view of the U.S., and perhaps it's not a surprise that several movies on this list are quite critical of this country's shortcomings. At the same time, though, you can sense their fascination with America's contradictions — the vastness of our aspirations, the depth of our optimism, the limits of our decency. It's not always a rosy picture, but you can't deny they all touch on something that's ineffably true about our national character. Hey, we're America: We can handle a little tough love.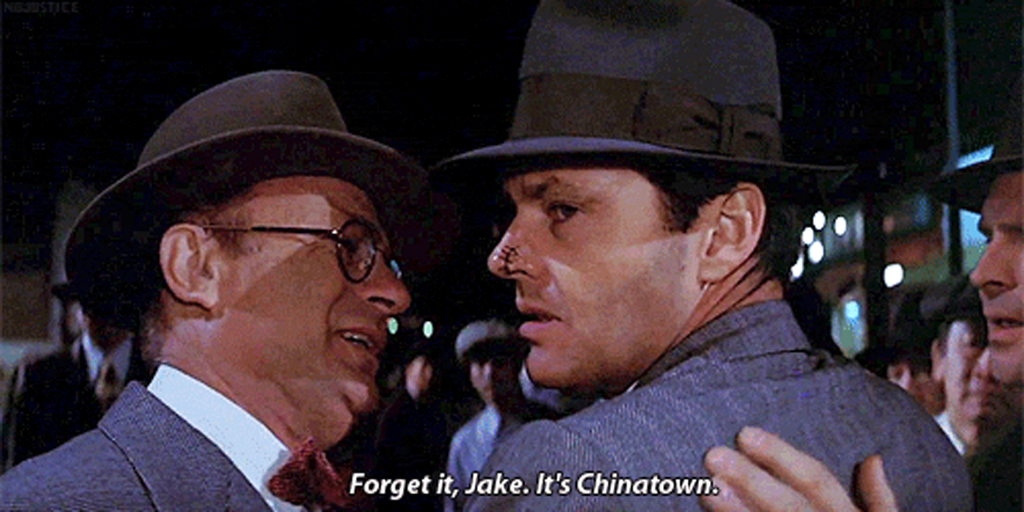 Chinatown (1974)
First off, we have to acknowledge that no director in our Movie Marathon has a more tragic, complicated relationship with America than French-Polish filmmaker Roman Polanski. His wife, Sharon Tate, was murdered in Los Angeles in 1969, and eight years later he was arrested for sexual assault of a minor, prompting him to flee the country. In Chinatown, Polanski sizes up this country's greed and corruption, using a real-life Los Angeles water dispute to tell the story of a 1930s private eye (Jack Nicholson) who investigates an adultery, which leads to a double-cross, which leads to a murder, which leads to several more double-crosses (and another murder). This impeccable mystery-thriller arrived at the perfect time — it hit theaters two months after Nixon resigned — speaking directly to Americans who had become cynical and distrustful of its elected officials.
Showgirls (1995)
Dutch filmmaker Paul Verhoeven has often reveled in America's excesses, especially in his satirical, hyper-violent sci-fi thriller RoboCop. But Showgirls is the purest distillation of his love/hate obsession with the United States. Turning the Star Is Born template on its head, the film stars one-time Saved by the Bell pinup Elizabeth Berkley as Nomi, an aspiring dancer who gets sucked into the stripper-world quagmire of Las Vegas. Pilloried at the time for its campy flourishes — the sex scenes are comically over-the-top — and wooden acting, Showgirls in recent years has been reclaimed as a dark, biting look at the American dream. Whether you buy that argument or not, the film is (save for a brutal rape scene) ludicrously entertaining, showing us how we're a country of dopey dreamers chasing after fame and riches, deluding ourselves into thinking we're something special.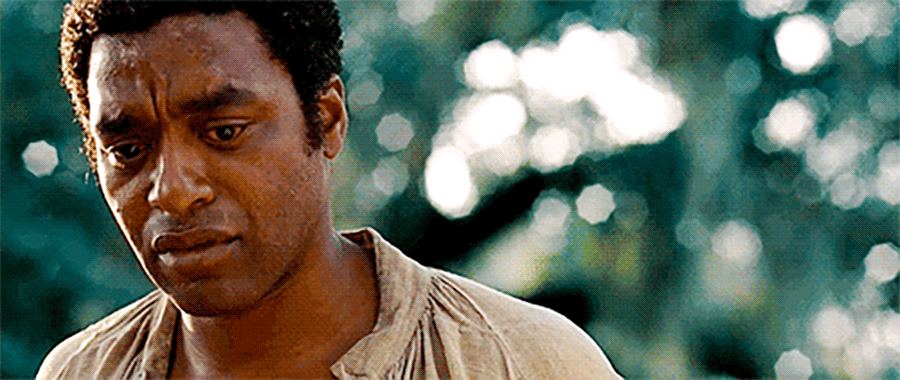 Twelve Years a Slave (2013)
This epic slavery drama was not the first movie made in America by English visual-artist-turned-filmmaker Steve McQueen. (That would be 2011's Shame, in which Michael Fassbender played a Manhattan executive grappling with sex addiction.) But in Twelve Years a Slave, McQueen looked at this country's racist past with a slow-burn anger that never lets the (American) viewer off the hook. As Solomon Northup, a free black man living in the North in the 1840s who gets kidnapped and forced into slavery on a Southern plantation, Chiwetel Ejiofor runs the gamut from shock to indignation to hopelessness, and it's through his harrowing performance that we see how generations of blacks were brutalized and degraded in this country. That Twelve Years is based on a true story is almost beside the point: The film forces us to confront our shameful history, which in some ways still feels very present.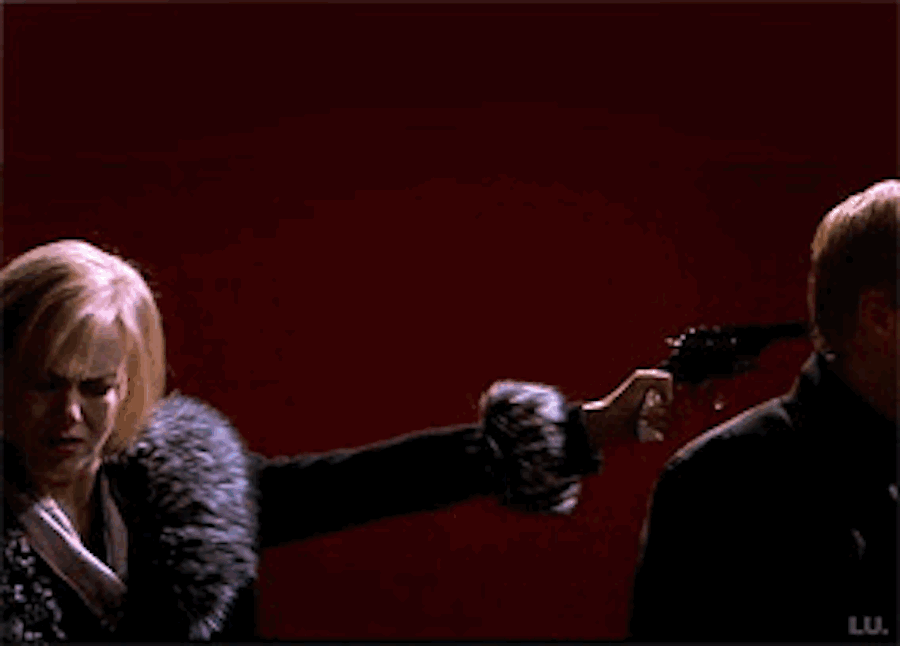 Dogville (2004)
Unlike the other filmmakers on this list, Danish writer-director Lars von Trier has never visited the States. (He's afraid to fly.) That didn't stop him from making 2000's Dancer in the Dark, about an immigrant (Björk) living in the Pacific Northwest, or from ambitiously planning a trilogy of films about America's past that centered on a mysterious woman named Grace. The first of the trilogy was Dogville, in which Grace (Nicole Kidman) seeks refuge in the titular Colorado town during the Great Depression, quickly being adopted by the god-fearing, goodhearted locals. An upsetting twist on Our Town — right down to the stripped-down, chalk-outline set more commonly used on the stage — Dogville exposes the petty jealousies and moral hypocrisy of "real Americans," von Trier pointing out our worst nationalist tendencies at a time when we were knee-deep in the post-9/11 Iraq occupation.
All That Heaven Allows (1955)
A master of melodramas, German director Douglas Sirk made movies that seemed like simple, tear-jerking love stories. Peel them back, though, and you see a lot of buried commentary underneath. All That Heaven Allows is the tale of a widow (Jane Wyman) and her landscaper (Rock Hudson) who fall in love, but the gorgeous, florid design is actually a feint. All that beauty is a knife with which Sirk stabs at 1950s conformity: Wyman's world isn't a middle-class heaven but, rather, a suburban hell that smothers the characters. ("Their homes are their prisons," the director once said of American suburban life. "They are imprisoned even by the tastes of the society in which they live.") All That Heaven Allows may be romantic on top, but it's bleak at its core.
My Blueberry Nights (2007)
Since the other movies on this list take a dim view of the United States, let's end with a film that really adores this country. Hong Kong director Wong Kar-wai (In the Mood for Love, Chungking Express) got some of his worst reviews for this romantic travelogue in which the recently dumped Elizabeth (Norah Jones) journeys from New York to Memphis to Vegas in search of a better life. My Blueberry Nights deserves a second look: Wong's movies are always swamped with ravishing visuals, gorgeous women and handsome men, and in My Blueberry Nights he conjures up a mythic, completely fictionalized portrait of America that seems to have sprung directly from road movies and old pop songs. Costarring Jude Law, Rachel Weisz and Natalie Portman, My Blueberry Nights is certainly more slapdash than Wong's other films, but it pulsates with the vibrant, chaotic swirl of American life. The United States isn't much like this movie at all, but you'll sorta wish it was.