If you've never fucked around on the internet watching cat videos or fallen down a Wikipedia rabbit hole (there's only three degrees of separation between the First Battle of the Marne and JoJo Siwa, you guys) instead of working, you're either an overworked public school teacher, a workaholic badly in need of an intervention or a liar.
In case it isn't obvious, I'm neither a Mr. Feeny type, nor sitting before a worried panel of friends and family looking to break me free from my addiction to the office; and since, like George Washington, I cannot tell a lie, I must admit to endlessly scrolling through the pages of Reddit — instead of, you know, doing my job — on more than one occasion. 
Personally, I prefer to get my World Wide Web consumption done first thing in the morning. Others like to spread their fuck-around time throughout the day. To each their own, I guess. Quarantine has been bad (no one looking over my shoulder to worry about) and good (now I read the internet in the time I would have been commuting) in this regard. But I do wish I was a bit more focused most mornings.
So color me surprised when a coworker told me about a cannabis-derived tincture you're supposed to take when you wake up to help you become exactly that — more focused. 
To be honest, I don't typically dabble in the green arts anymore. Sure, once a year on 4/20, I go to see my local Grateful Dead cover band and get mega baked. Other than that, though, I'm good. 
But newsflash, dear readers: Thanks to this flax-colored liquid in a tiny dropper, I'm high af rn.
The Problem: I want more focus and energy in the morning.
The Potential Solution: Dawn, a THCV-rich tincture from the good folks at Gossamer, a magazine and media brand focused on all things cannabis that dabbles on the product side as well.
Anything jump out at you in that last sentence? 
THCV. 
As in, tetrahydrocannabivarin, and not THC, aka tetrahydrocannabinol, the psychoactive cannabinoid responsible for making us ponder our lives in a weed-induced haze. According to Gossamer, Dawn is chock-full of the former, a similar cannabinoid to THC "known for its energizing and uplifting properties," but not one that's supposed to get you high. 
Or at least so they say.
In addition to plenty of THCV, Dawn is also formulated with the non-psychoactive cannabinoid du jour, CBD — natch — and terpenes (basically, plants' essential oils that give them their smell and flavor, some of which are believed to have health benefits). Dawn has a lot of them, including eucalyptol, pinene, limonene, B-caryophyllene, each of which is supposed to play its part in helping you greet the day.
Okay, Cool, Cool, but What's It Taste Like?: Bad. But kinda good, too? Like, imagine that you took a bunch of herbs and some sort of neutral oil and put it all in a blender, blitzed the concoction on high and then strained it and drank it. It's earthy, it's flowery and it's got body. Really coats the tongue, ya know?
If I had to put my finger on its closest analog, I'd say it tastes kind of like fernet.
Marijuana Kills, Kids:
Did You Know…?: …That besides THC, THCV and CBD, there are 141 other cannabinoids you've probably never heard of in weed? Take CBCV, a phytocannabinoid believed to have some anti-depression and anti-convulsant properties. Weed's crazy, man. Really makes ya think.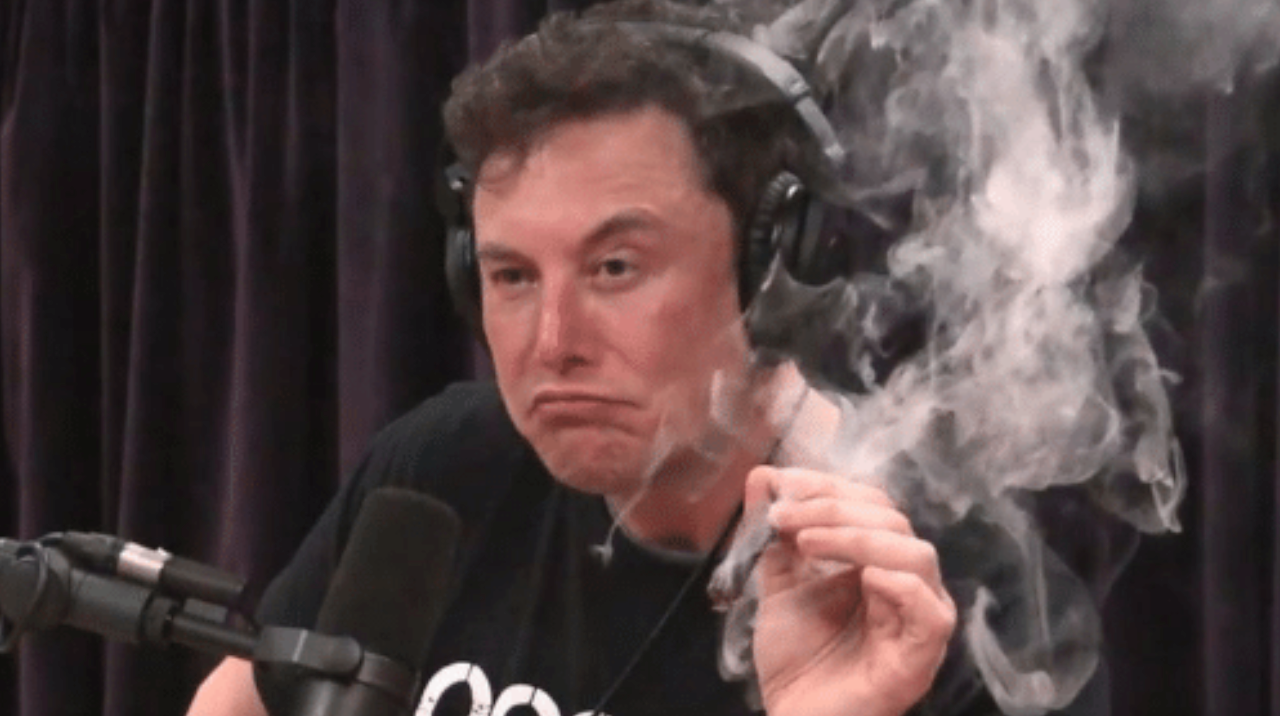 The Experience: The tincture comes in a small bottle with a dropper. Gossamer recommends filling the dropper to its max, depositing the liquid under your tongue and then waiting 30 to 60 seconds before swallowing.
On Day One, not a lot happened after I dosed myself half the dropper (even though the bottle said I wouldn't get high, I wasn't exactly ready for the whole kit and caboodle). The lack of action surprised me, but it wouldn't surprise Gossamer, which states on its website that it may take up to two weeks to feel Dawn's effects.
It definitely didn't take me that long. Because Day Two was an entirely different story. Still feeling a little disappointed from the day before, I woke up, loaded up a full dropper and blasted off. Not even 30 minutes later — about 30 minutes before my first Zoom meeting of the day — I was feeling it, alright. 
As I mentioned earlier, Gossamer specifically states on its site that Dawn won't get you high. But there I was, high. Not high high, but definitely high. What I mean is, the high is different from any high I've had from smoking a joint, sucking on a pen or eating a weed gummy. It was like I was high, but clear at the same time.
It wasn't a bad experience, not at all. For one thing, I certainly was more focused and energized. I banged out a number of tasks before 9:30 a.m., and I killed it in a different Zoom meeting where I was presenting, answering questions intelligently, without going off on tangents or talking in circles — two things that would have definitely happened if I was high high.
If there were any effects I didn't like, it was mainly just that, by the end of the day, I was tired. Like seriously tired. On each day I dosed myself, I was in bed by 9:30 p.m. and asleep by 10, which is about two hours earlier than normal. 
I dunno man, I think Dawn just forces you to use up all your energy staying focused, and then you're spent.
To Be Psychoactive, or Not to Be Psychoactive (That Is the Question): Even though I didn't dislike my experience using Dawn, it still bugged me that every time I took it (minus that first day), I was getting high. 
So I called up the smartest guy I know about these kinds of things — ganjier, cultivator and celebrated weed chef Holden Jagger — and asked him if my experience sounded normal. "Yeah, if you're feeling slightly inebriated after taking THCV, that sounds like a pretty normal experience. The makers of these products say that cannabinoids like CBD and THCV aren't psychoactive — i.e., they won't get you high — but they're definitely psychoactive, just in a different way," Jagger explains. "Think about it: If they weren't, how do you explain these 'effects' they're talking about?"
And Now, a GIF:
The Result: Dawn certainly works. In the week I was taking the stuff, my internet consumption was way down, and my productivity was way up. It hits you like a cup of coffee — all I wanted to do afterward was send emails.
But along with the energy, focus and clarity was the inexplicable feeling of being strangely baked. And while that wasn't an unpleasant experience, for someone who no longer wants such a feeling on the reg, I'm more okay with a bit less focus in the mornings. 
That said, I suspect that for people who use cannabis products regularly, and likely have a bit more control and understanding of what it means to go about their lives slightly (or majorly) baked, Dawn would be an excellent addition to their morning routine. It's mellow, it's effective and it's easy to use. 
It just requires a bit more of a professional touch if you're planning to use it for professional purposes.