For someone who takes such pride in how they adorn themself, I'm surprised at how often I fail to articulate my style to others. So, rather than stumble through a vain-sounding explanation, I usually just explain it as a curation of the many influences I've cribbed. I've always idolized the glam rockers and punk bands of the 1970s; it's no wonder then that I ripped off David Bowie and Iggy Pop. I grew up on Gregg Araki movies and anime, which is why my outfits consist of statement pieces only. Also, I'm a gay from Los Angeles, so I love leopard print.
For a long time, I thought I was conscious of all these influences. But then my ex sent me a meme that changed everything: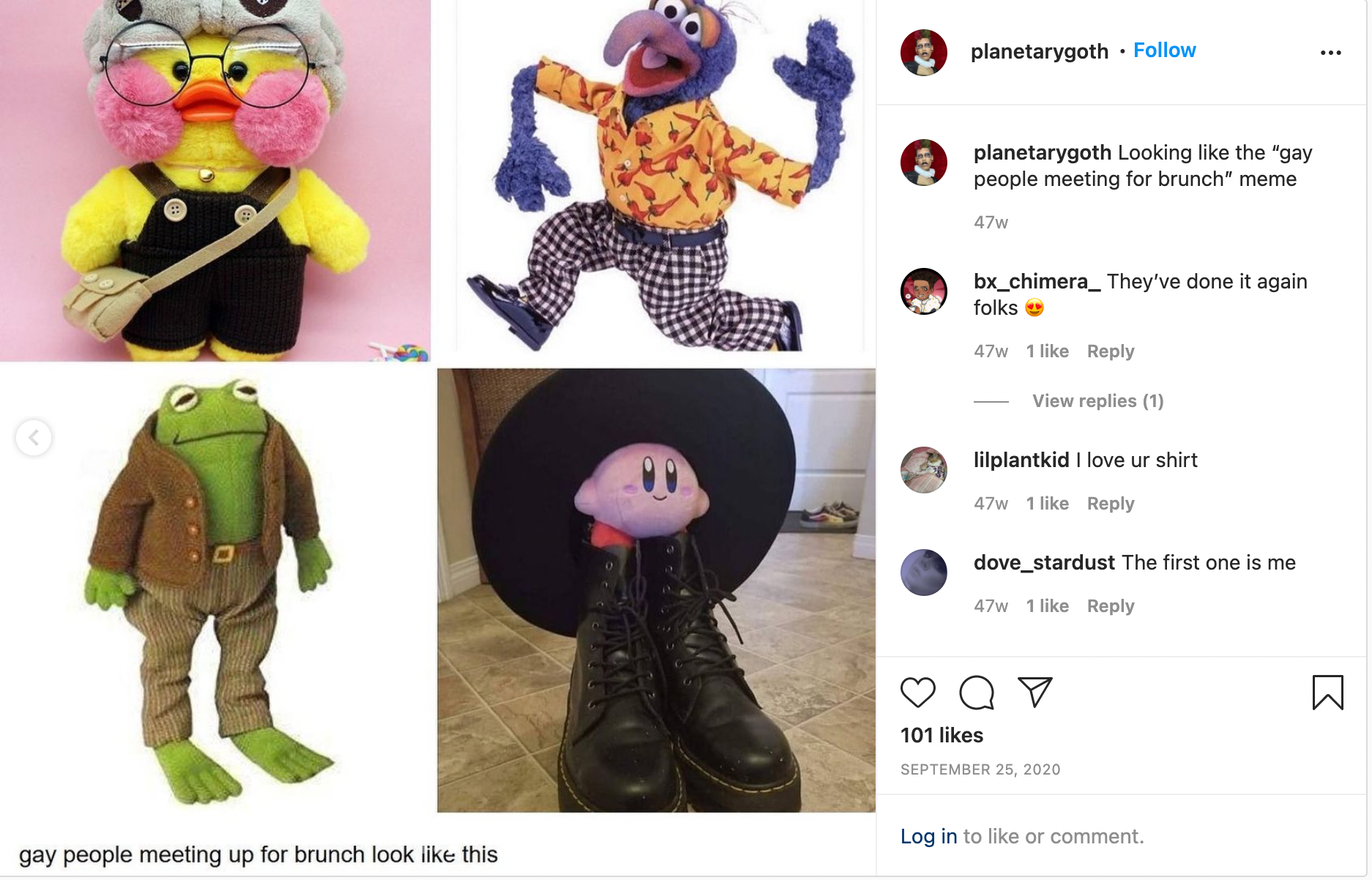 See that little guy in the upper right? That's Gonzo, resident daredevil of the Muppets. Famous for his feats of derring-do, bizarre avant-garde performance art and poultry-amorous tendencies, Gonzo has always been the oddest ball among the vaudevillian troupe. And with a wardrobe full of bright colors and bold patterns, his aesthetic is just as rambunctious as his art.
All of which is to say, it makes perfect sense that I'd be influenced by this maverick of fashion. I just never realized it. Here all of this credit was going to Bowie, Iggy Pop and Gregg Araki. But the whole time I'd actually been ripping off the drip of Gonzo for years.
I'd say it began in earnest around 2017. That's when I started moving away from the muted flannels that had become my go-to overshirt option, trading them out for patterned button-downs. I was just as exuberant and decadent as I am now, but there was a period where I worked late most nights in a theater pub and didn't have time for art. I prized comfort and convenience above all else.
After losing that job, as well as my housing, and going through a lot of stressful changes, I just wanted to decorate my body — it was like stress relief for me. And what's more decorative than gaudy floral shirts?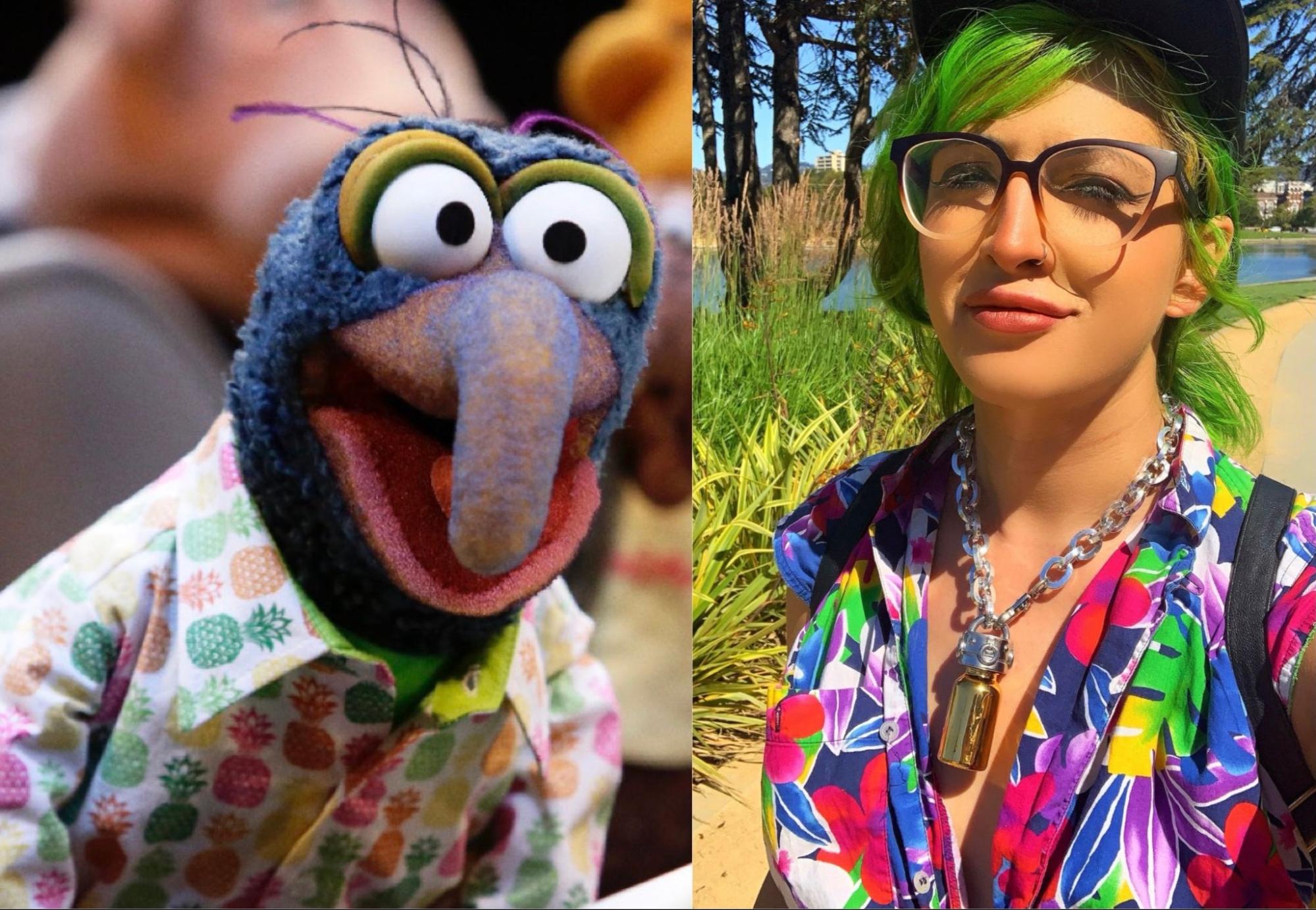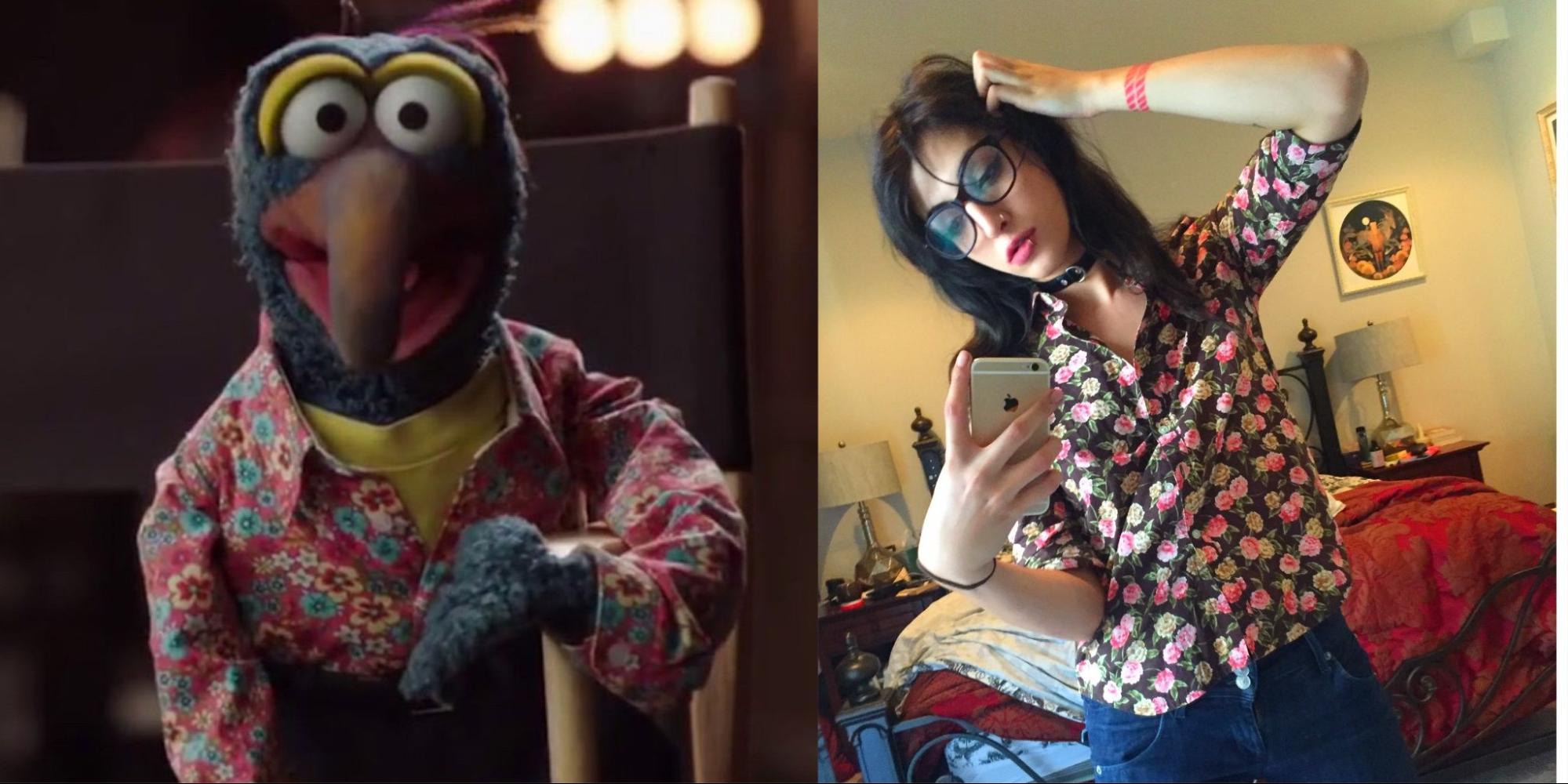 My Christmas aloha shirt is my favorite among them. Though I've collected dozens more obnoxious button-downs in the time since, there is something about this loud-ass shirt covered in red hibiscus flowers and surfing Santa Clauses that always feels like one of the most emblematic expressions of my stylistic sensibilities.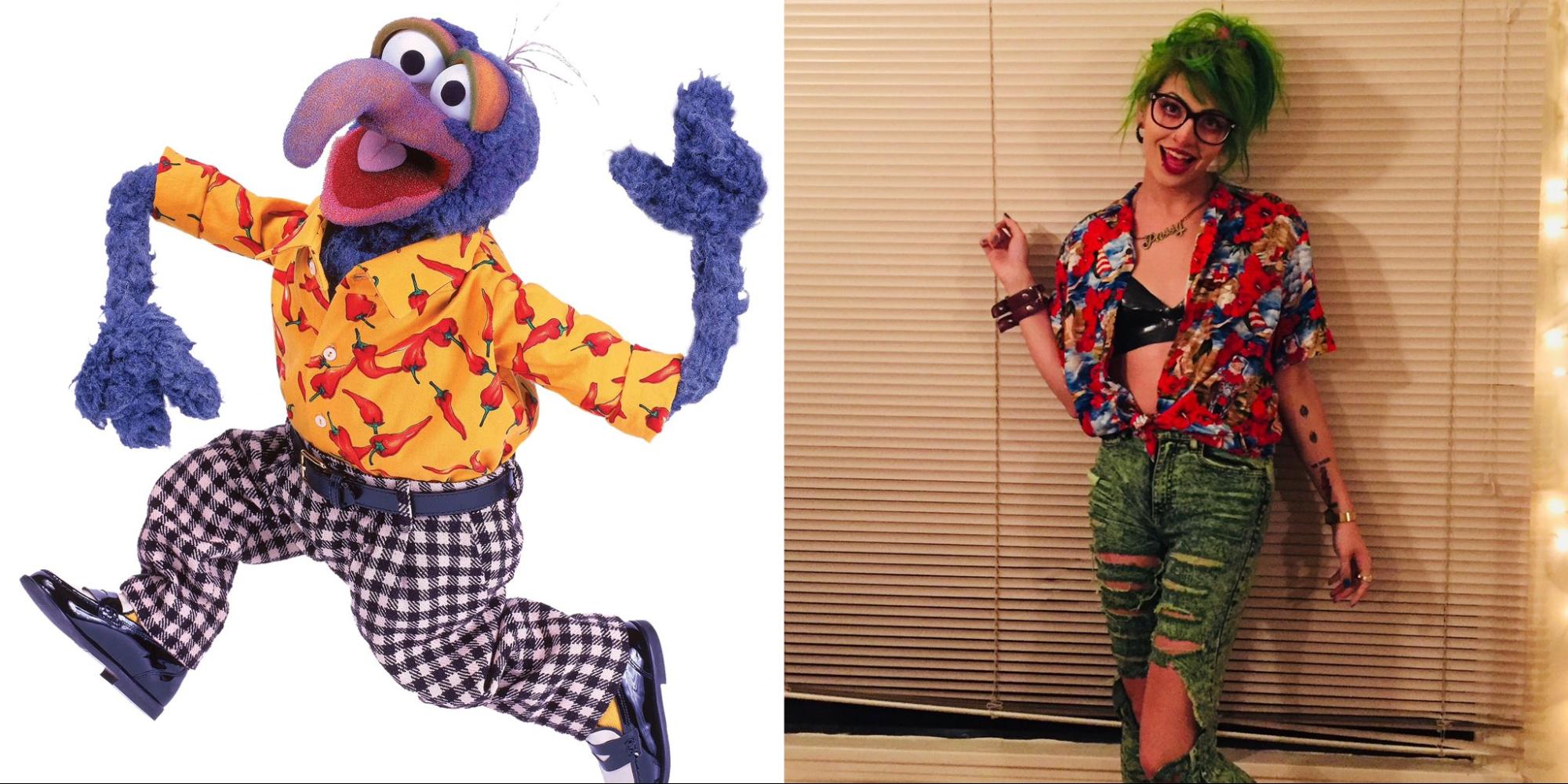 But the fits jacking didn't end there. More recently, my jocking of Gonzo's steez has extended not only to his casual apparel but to his performance gear, too. From brightly colored leotards to full-on catsuits, he's not only been a daredevil on stage, but one in fashion too. If I'm not copying his exact style, I'm at least always embodying that muppet-y vibe, from my wide eyes and open-mouth smile to the way I pose my noodley limbs. It's not even intentional, it's just how I feel most comfortable.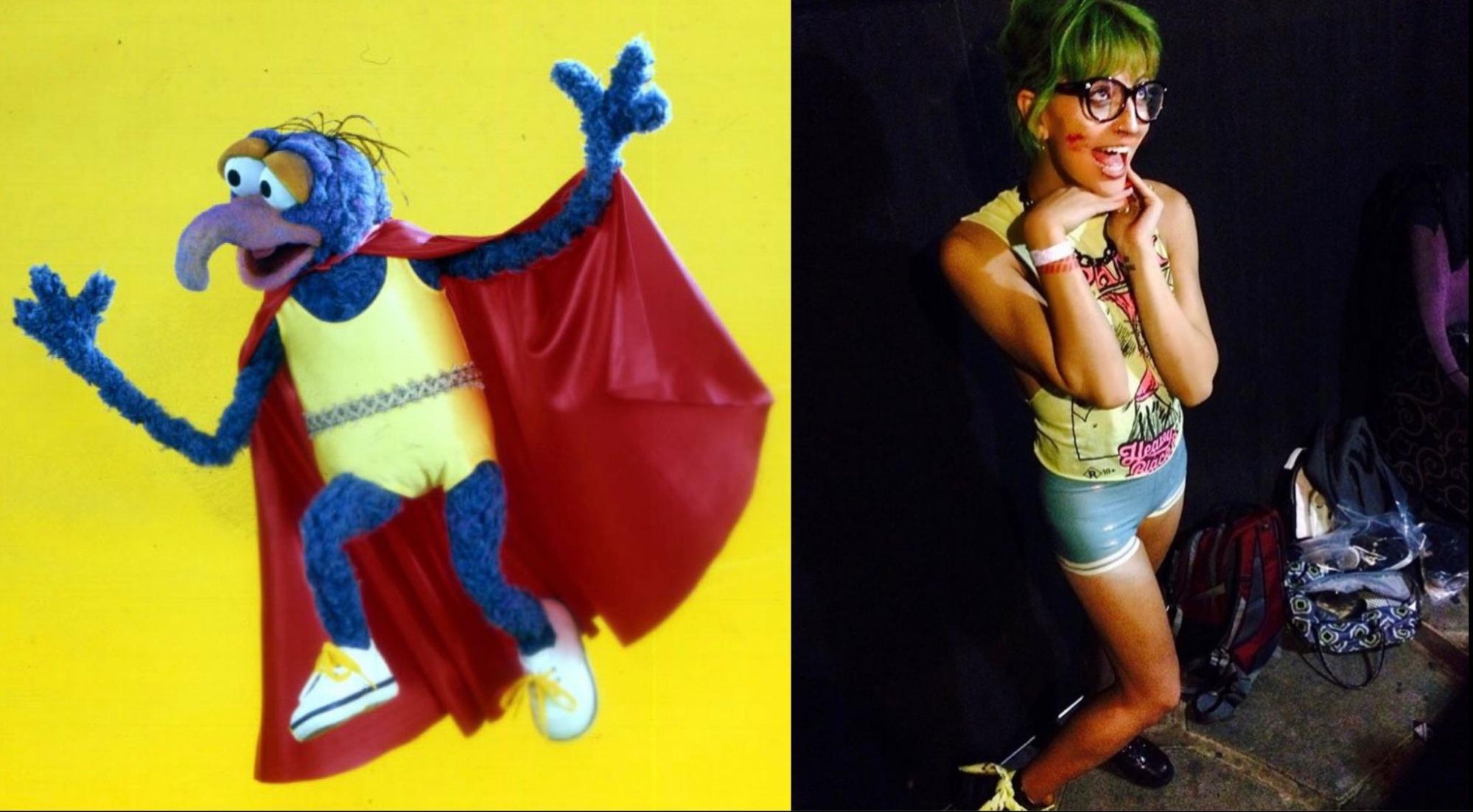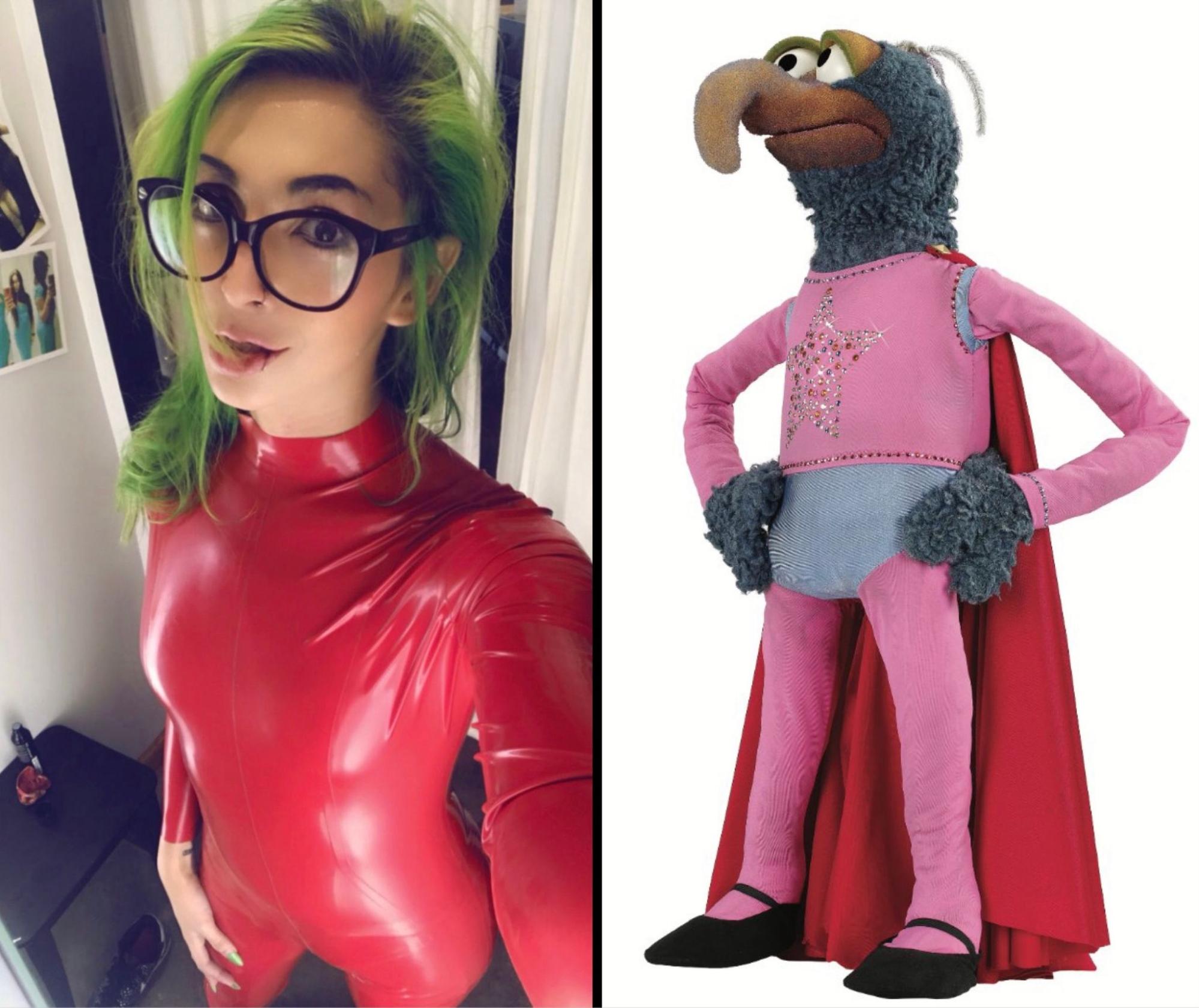 The way I present has long confused people who meet me. My long hair, acrylic nails and full face of elaborate makeup cause people to second-guess my androgynous bodyframe and garment choices (I rarely ever wear skirts or dresses). I'd be lying if I said the sense of confusion over the way I exist doesn't make me laugh a little, though. When people aren't sure how to read you, it often makes them realize how much their interactions are shaped around the assumptions they make.
Gonzo knows what I'm talking about. A recurring bit throughout The Muppets' franchise is that no one can ever figure out what his species is, and he's often referred to as a "whatever," a weirdo and a one-of-a-kind freak. Again, as someone who also has a certain degree of ambiguity in their appearance — as well as big eyes, an aquiline beak and a gangly frame — I've always felt a kinship with the blue-beaked stuntman and performance artist. He doesn't need anyone to get him as long as his friends do.
While he has dapper moments, Gonzo is a campy fem more than anything, and is equal parts exuberant, audacious and darling. It's not that he's trying to be weird, that's just how he's built. Gonzo's stunts and performance art often go awry, but he never lets it get him down and just follows his own path. There's both serenity and absurdity in his attitude toward life and fashion. He looks like how a Magnetic Fields song sounds.
Take, for instance, the scene from The Muppet Movie when Gonzo holds too many balloons and is uncontrollably lifted into the air, both terrified and exhilarated. This all becomes a part of a goofy car chase scene, but later, when the group is stranded in the desert, Gonzo sings of the experience with a melancholic yearning to return to the sky someday.
It's that sentimentality for the ridiculous that's always made Gonzo my favorite Muppet. We even both have an attraction to pain as a way to chase endorphins. And though he gets his fix through performing bizarre stunts and I get mine through dating sadistic femme dommes, both of us clearly have an exhibitionistic streak (and similar tastes in fetish gear).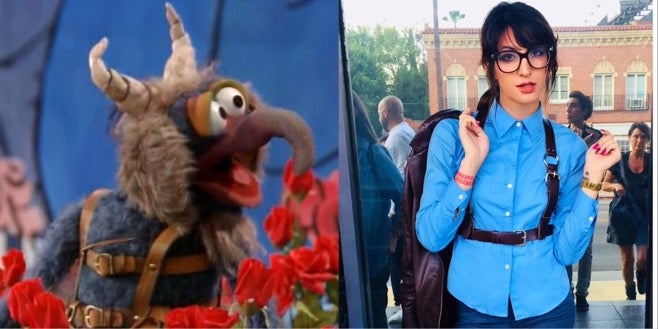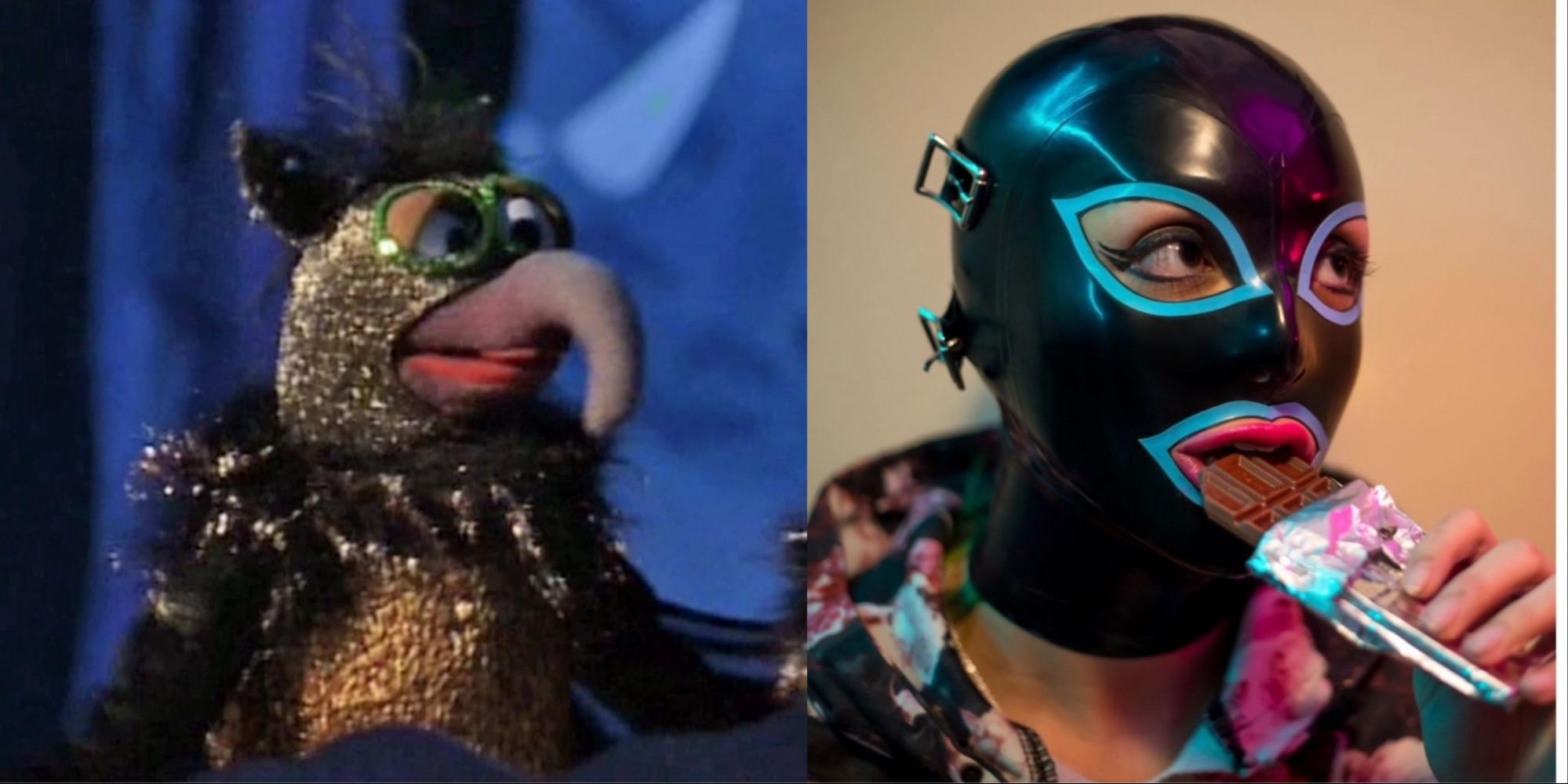 I'm not the only one who got onboard the Gonzo fashion train, though — as GQ recently reported, men's fashion has "finally caught up with the Muppets, with all of Gonzo's vibrant suits, stylish sweater vests and quirky ties now being en vogue. Many of his admirers view him as a style inspiration, and some fans have even pointed out Harry Styles' fashion sense is clearly influenced by Gonzo the Great. The weirdo himself knows he's always been something of an aesthetic iconoclast, acknowledging it recently on Twitter.
In fact, along with Miss Piggy, Gonzo is one of the few Muppets to wear clothes at all! Miss Piggy has long been treated as an icon of fashion, modeling for the likes of Marc Jacobs, Vivienne Westwood and Prada. Hell, even the perpetually nude Kermit the Frog has modeled for Adidas and Armani. So, I say it's time we give Gonzo his own Supreme collection. Give him a collaboration with Christian Louboutin. The world is finally ready.
Even if I only realized it recently, Gonzo has taught me so many valuable lessons. Be yourself no matter the cost. Always do something just so you can say you've done it. But most importantly, he taught me to clash patterns loudly and often, and that golden eyeshadow on your upper lids is always a good look. Thanks, bud.