Much has been made of Stormy Daniels' (or, if you like, Stephanie Clifford's) bravery, poise, and unapologetic candor in discussing her alleged 2006 tryst with Donald Trump. She has "out-Trumped Trump." She is "crushing" the president "at his own game." And while Trump is clearly mad online that the porn actress' lawsuit has him backed into a corner, he is, uncharacteristically, still too nervous or cowed to tweet about her by name.
Yet Daniels is not waging this battle against the most powerful man in the world alone. She is represented by Michael Avenatti, a lawyer of astonishing repute and experience. His arresting professional demeanor, which allows for not a single minced word, captivated those who tuned in to 60 Minutes on Sunday night for Anderson Cooper's interview with Daniels. It also sparked an erotic awakening for quite a few viewers.
It seems only fair that in a scandal cycle that features women known for posing nude or having sex on camera, the vast portion of America attracted to men would get their marquee idol as well. For close to a year, horniness for Trump's downfall has focused that attention on special counsel Robert Mueller, whose investigation into Russian election meddling has slowly unraveled a thicket of shady deals orchestrated by the president's advisers, among others. But this attraction to Mueller — who is, in the end, just a gaunt Republican averse to the spotlight — was always somewhat cerebral. The idea was that you'd eagerly fuck anyone with a shot at bringing criminal charges against Trump, his family, and his cronies; Mueller per se is not exactly masturbation material.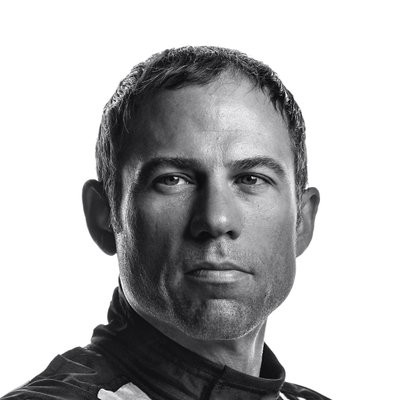 Avenatti makes for a striking comparison: chiseled features, close-cropped hair, and a sober gaze that could make Putin crumple add up to an ultra-masculine aura that has not gone unnoticed. "Just want to stare into his eyes and take a nap in his dimples," reports Marisa Kabas, the friend and activist who first alerted me to the steely litigator's sex appeal. Like Mueller, Avenatti is in a position to inflict major damage on the Trump administration, which is its own aphrodisiac, but he's also made for media scrutiny: he's been a frequent legal commentator in print and on news channels, doesn't flinch in skirmishes with pundits like Joe Scarborough, has faced off against both the NFL and Paris Hilton in high-profile cases, and is entirely unfazed that the paparazzi now follow him when he's out for a jog in New York. He's actually negotiated a previous settlement from Trump and Mark Burnett, a producer for The Apprentice, over intellectual property theft. Between his credibility, looks, and unflappable manner, Avenatti further shows up Trump's legal team as chaotic, weaselly, cartoonish, isolated and, ultimately, hopeless.
https://twitter.com/tupirix/status/977637076408479745
Cool as he appears, those close to Avenatti know him as "adrenaline junkie" — his hobbies include professional race car driving — and there can be no doubt that the smoldering intensity of a guy who risks fiery death for fun is a turn-on. It doesn't hurt that he's mysteriously single at age 47 and has evidently never married: Is he too committed to his work? Can he simply not be tamed? Then there are the tasty idiosyncrasies that add a dash of spice to his strategy — a fondness for the hashtag #basta (the curt Italian and Spanish word for "That's enough!"), needling remarks that Daniels has destroyed Trump in his beloved ratings game, and a sense of drama that keeps her story front and center. Avenatti has routinely hinted that new bombshells are due to fall in weeks ahead.
But these are relatively cheap theatrics when weighed against Avenatti's canny framing of Daniels's suit to nullify a non-disclosure agreement she was made to sign in the wake of her encounter with Trump. While Daniels herself has been at pains to remind us that the sex was consensual — that she was not a victim of harassment or assault, that this was not a #MeToo moment — Aventatti nonetheless couches her cause in righteous feminist terms. "This is about the cover-up. This is about the extent that [Trump's personal lawyer Michael Cohen] and the president have gone to intimidate this woman, to silence her, to threaten her, and to put her under their thumb," he told Anderson Cooper, sounding every bit like the ideal woke male: one who doesn't cloak his bad gender politics in fashionable terminology or brag about his "enlightened" attitude.
Nonetheless, our thirst for Aventatti may live or die on how he plays his poker hand — and what he's got in it. While one or two cranks have grown impatient with his suspenseful approach, it seems many more observers are eager to find out where it leads. Going by his career to date, we have reason to be confident. With an degree in political science from the University of Pennsylvania, he went on to graduate first in his law school class at George Washington University, having studied constitutional issues related to government surveillance and worked for Rahm Emanuel's opposition research firm. Since then, he has secured more than $1 billion in verdicts and legal settlements as lead counsel, occasionally in jury trials related to one of Trump's favorite pastimes: fraud. If you want someone has the hunger, talent, and specialized background to tie the president's lawyers in knots, you could do far worse than this guy.
And in a world as messy as ours, there's nothing as hot as that kind of competence.
https://twitter.com/bestjessicaever/status/978098811523313664