At the end of each day, Bill "Coyote" Johnson lies above the first car he ever loved: a 1969 Plymouth Road Runner. 
"The garage is underneath, and my bedroom is right above it. So yeah, I sleep right above it," Johnson explains with a slight self-effacing laugh. (Being from Iowa, he's not a man of many words, but he's friendly with me over the phone.) 
As his laughter subsides, I ask if his beloved muscle car is parked right below his bed on purpose. "It's just coincidence. I never figured it that way, but it turned out that way," Johnson responds, with another soft laugh.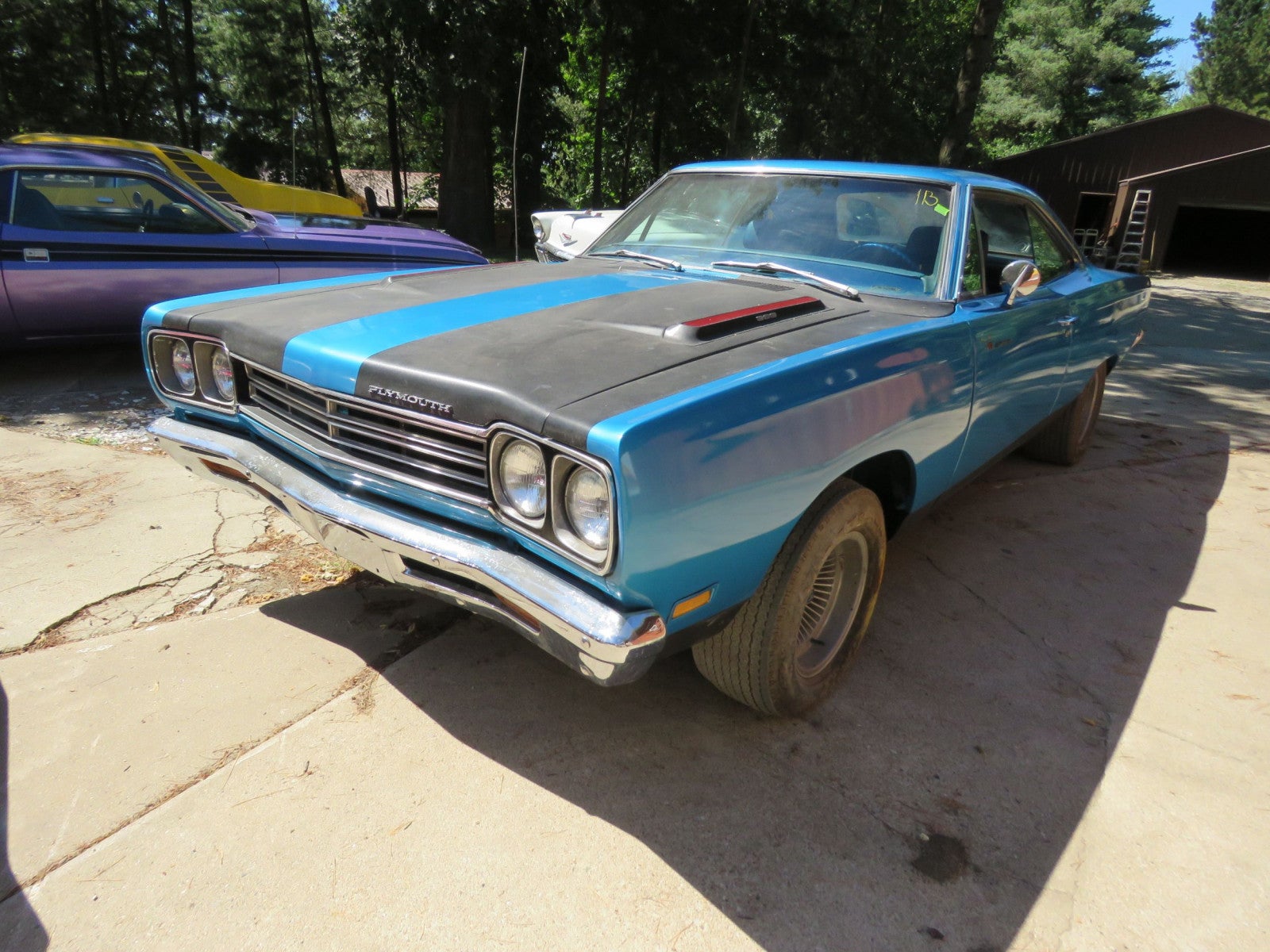 He hears how it must sound: a 65-year-old man still holding a candle for that ride, his high school letterman jacket still on the front seat. But he knows that's the truth of it: That's him. And it's that beloved car that led him to amass one of the largest private collections of classic muscle cars in North America (Jay Leno and Jerry Seinfeld excluded).
For nearly four decades, Johnson spent countless nights and weekends restoring muscle cars. Then, this autumn, he decided it was time to go public with his healthy obsession, figuring it was time to auction off a collection that now comprised nearly 100 cars (93 to be exact). When word of the auction hit the car-loving corners of the internet, it was a complete shock to gearheads the world over. Even Johnson's neighbors were stunned when they finally saw what he'd been up to in his barns.
Most of Johnson's cars had been restored to cherry condition, but all of them were American cars. They spanned from the bubble bodies of the 1950s to the Space Age lines of the early 1960s and full-bodied muscle cars of the mid-1960s — even a few Camaros from the late 1980s. Essentially, his collection was an automotive record of American culture for the last 70 years.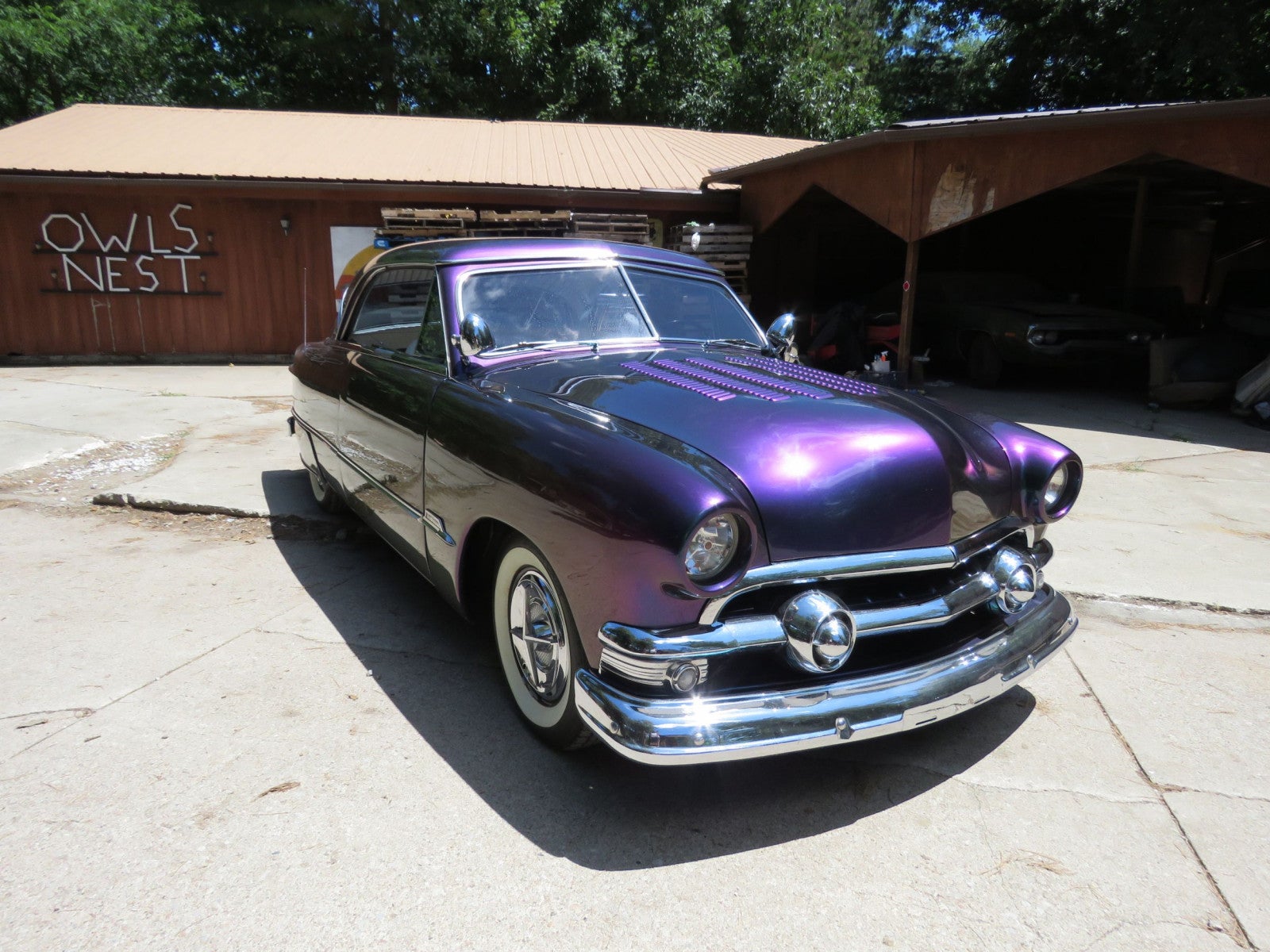 Once the final gavel sounded, the Coyote Johnson Classic Car auction surpassed expectations. The total for the sale surpassed a million dollars. And it all started with that one car, his own gas-guzzling Rosebud. 
He first encountered it when, one day, a man came into Johnson's mother's workplace. The man had a new baby. The nervous father was cash-poor and looking to sell his Road Runner. Johnson's mom bought it to help him out and to upgrade her son's ride (a 1957 Chevy 210 hand-me-down from his grandfather).
A 1969 Plymouth Road Runner is a loud car. It rumbles with an explosive promise of speed. It wants to shake dirt loose from the road. It boasts a throw-you-back-in-your-seat kind of force. It possesses the kind of beauty that Detroit built back when automakers drafted designs with sweeping lines that made cars look like artwork on wheels. It's American Graffiti personified.  
"When I was in high school in the late 1960s and early 1970s, the main strip through town was four lanes, so it was easy to meet people as everyone drove back and forth. Of course, we had an A&W. They had speaker phones, and you'd order your food. Everybody drove in and parked. It was a lot like back in the 1950s — it was all about how fast you could go, and the girls you'd go with," Johnson recalls fondly. "It was just fun having your girl sitting beside you and driving down the broad way."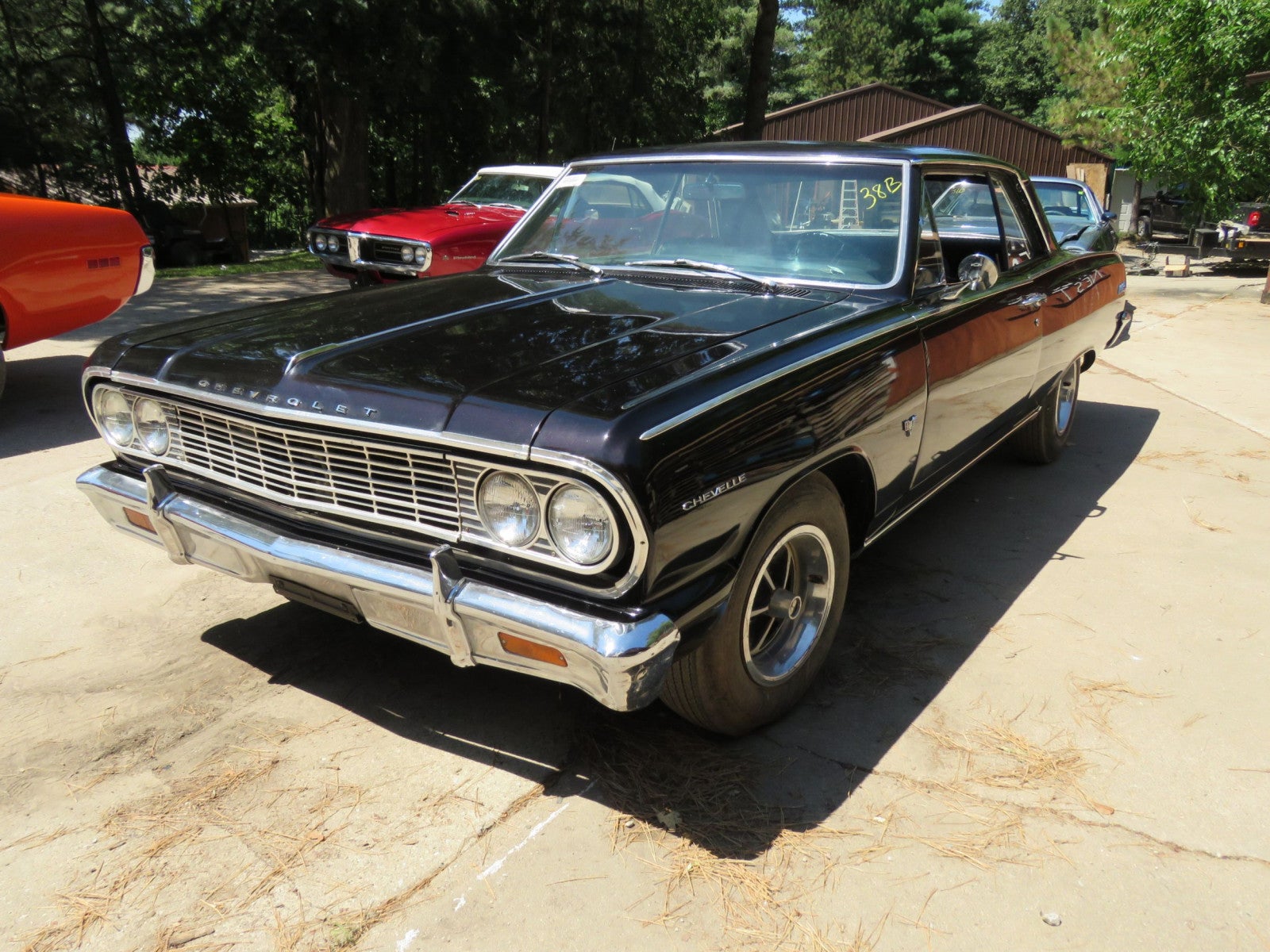 "Down in Farragut, Iowa, there was a place that my cousins had," Johnson adds. "It was a quarter-mile strip on top of a hill. Every Sunday, we'd sit up on the banks, and we'd watch the cars race. Everybody would come out from Shenandoah, Clarinda and Red Oak. They'd get in their cars, and everybody would race each other. But we had to get done before 60 Minutes came on. My cousins liked to watch 60 Minutes; they used to like to keep up on things."  
A decade and a half later, Johnson had grown up to become a contractor, just like his father and his grandfather, which proved lucrative enough. But at the end of the 1980s, a classified ad for a used muscle car caught his eye. So he bought the car and decided to fix it up. Then he bought another one and restored it. And then another. And another. It went on like this for the next three decades. He secreted away his bounty in barns on his property in rural Iowa. A one-man car museum in the middle of nowhere.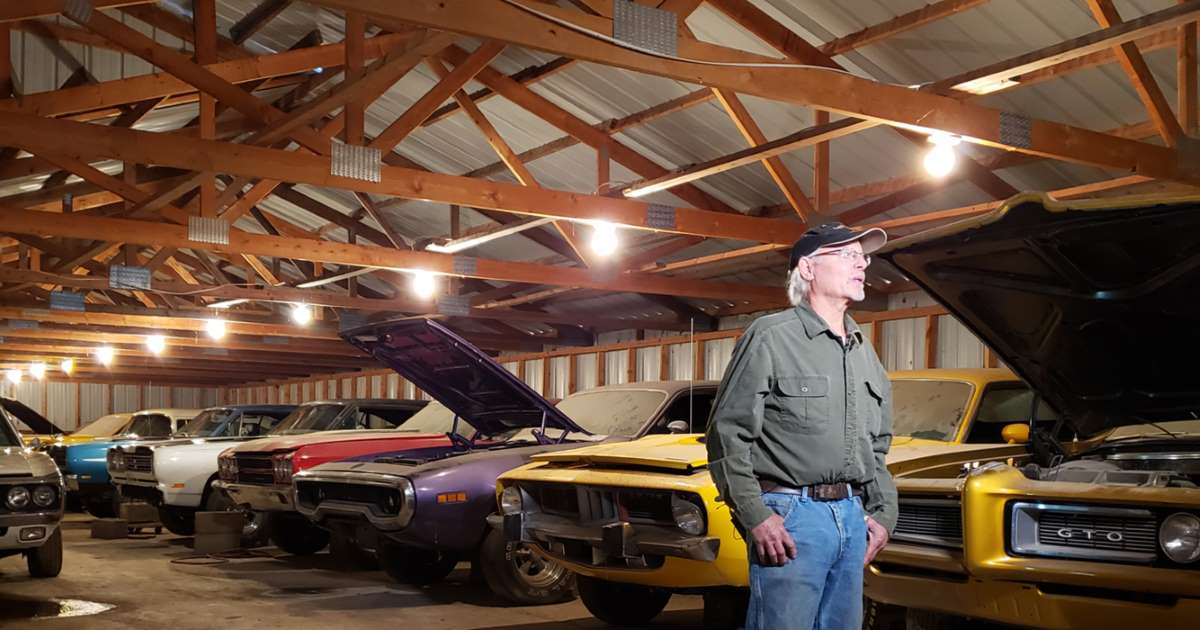 "Well, I had a buddy, Gene," Johnson says. It's important to Johnson that everyone knows he didn't do it all by himself. "We worked great together. It was just fun — us being in the shop, putting motors together, putting cars together. It turned out to be more entertaining than sitting in a bar." An easy laugh punctuates his thoughts.  
After he'd buy a car — and after he and Gene would restore it, get it to looking cherry and running in proper working shape, loud and rumbling — you might assume Johnson would want to take that muscle car out for a midnight drive and experience the benefit of all those hours turning wrenches. But nope, Johnson typically never drove the cars he saved. "To tell you the truth, fast as we turned 'em out, we'd put 'em right in the garage. Mostly because, nowadays, you have to have a title and put the insurance on them. We just never had time to do that. So we'd park 'em in the garage right after we got done working on 'em."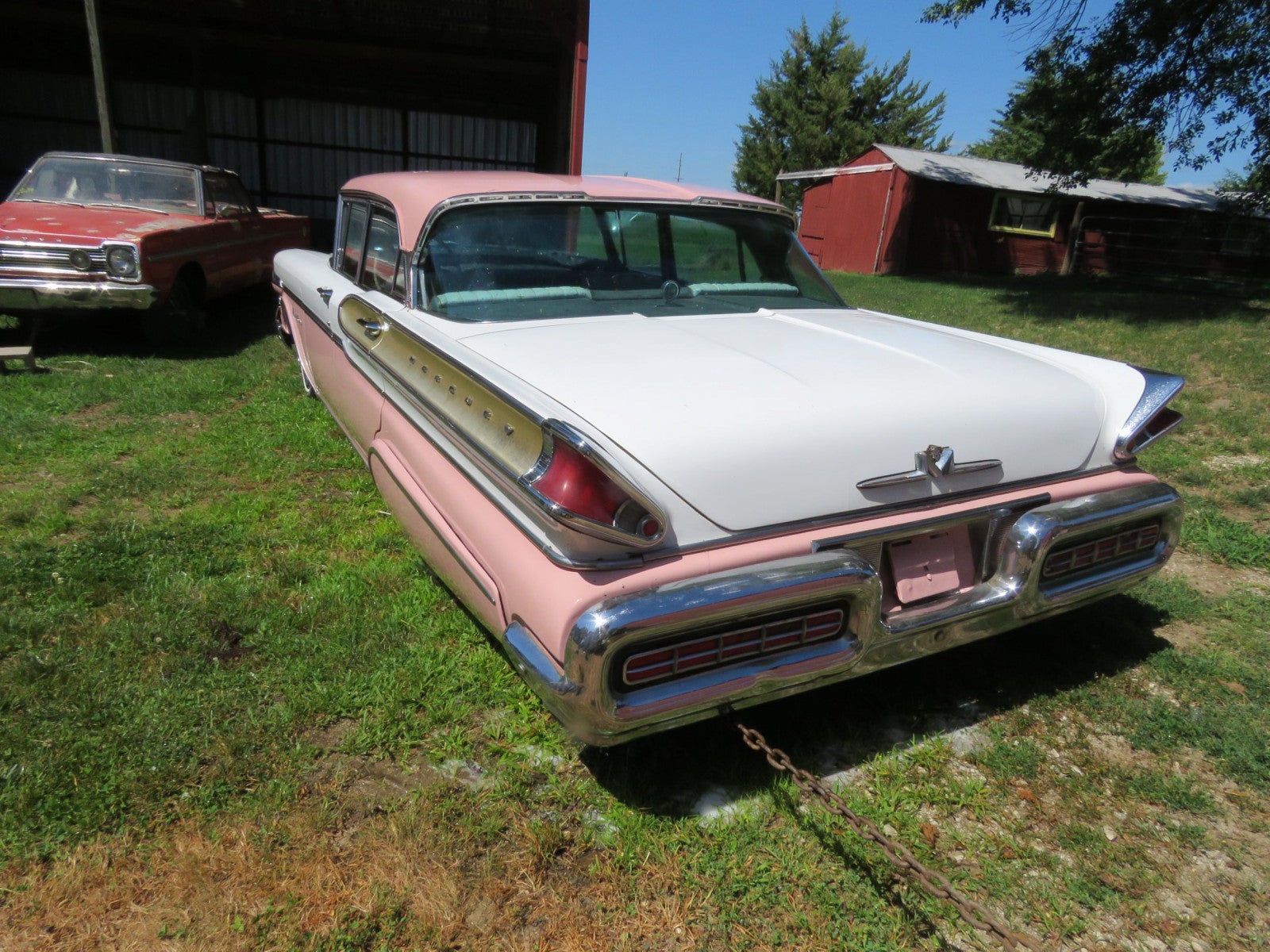 Over the years, then, Johnson focused on two things: 1) Buying muscle cars he loved; and 2) restoring the ones he thought would one day bring him long money if he ever sold them. 
That's where Johnson's story gives way to auctioneer Yvette VanDerBrink. "He came to one of my auctions, and after the auction, he asked if I wanted to come look at his car collection," VanDerBrink recalls. "We go down to his place, and he says to me, 'I don't know if anyone would be interested in my stuff.' There were cars around the yard. You could see some stuff, but you couldn't see a lot. Then he opens the first building that was locked, and I was like, 'Holy shit!' It was amazing. I told him, 'This is crazy! I'm in.' That's when he says, 'Well, I've got four more.' I said, 'What?!?!' Every building he opened up was just as spectacular."
"When we negotiated terms out and signed a contract, I said to him, 'I'll give you one week to change your mind,'" VanDerBrink continues. "Because for a lot of these guys, these aren't just their cars, they're their kids. But be called me back in a week and told me, 'I rented the [Iowa State] fairgrounds. I put a down payment on it. I've got food lined up. And I've got my farmer friend, we're going to move cars.'"
The auction itself took place on September 14th. Prospective buyers and their families swelled the fairgrounds. "The highway patrol figured out that about 7,000 people attended," says VanDerBrink. It took roughly three hours for Johnson to sell off 84 pieces of his muscle to them. (In the end, he decided to keep nine for himself.) "We'd worked all summer, getting 'em ready," says Johnson. "So it felt like a relief, but you're also still in a numb state. You look around, and they go and go, and then they're gone and it's over. You feel like, 'Did I really experience that?'"
"I look back, and it just seems like everything went by so fast," Johnson continues. "I guess when I get older, when I'm probably sitting in a wheelchair, I'll look back and say, 'I can't believe I did that.'"
When I ask Johnson how it feels to now have his own chapter in American car culture, he's characteristically demure. "Well, I owe it to Yvette," he says. "She's the one who took care of the advertising and promotion and the business side of it all. My collection was just part of the puzzle that made it all happen. But, you know, I didn't plan on this. It just happened. It's just a sign that reality is sometimes good."
Yes, sometimes it is.