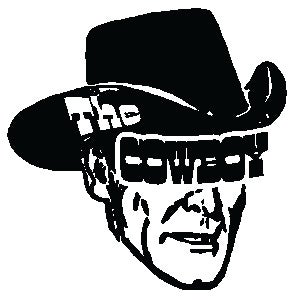 One of Kent Rollins' oldest companions is Bertha, an ancient stove wrought from iron and faded, over a quarter-century of daily use, into a patina shaded with rose and rust. Bertha has traveled with him from the lowlands of the American Southwest to the peaks of Wyoming; she has lent warmth to him as he stirred pots in bitter winter winds; and she has singed his shins raw during blazing summer days.
Rollins, you see, is a chuck-wagon cook — one who recalls an era when that title meant a life spent in the wilderness, rather than entertaining at fairgrounds. Born into a family of Oklahoma farmers, he carries the cowboy legacy on a 1876 Studebaker chuck wagon, restored by hand to original utility.
He understands the sweat, dust and calluses of the cattle-driving life, having worked as a cowboy for years before trying his hand at the cooking fire. Cattle drives were critical to the American economy in the aftermath of the Civil War, and during a 50-year boom period, some 29 million cattle were moved from Texas to markets in the North and West, with teams of cowboys spending between one to three months on a typical drive to Kansas. But the advent of refrigeration and railroad expansion at the turn of the century made such long drives less common, and there's been a slow decline in the work ever since. Rollins, then, is the last of a generation: At 66, he feeds younger cowboys both the food and the stories essential to life on the trail.
"I remember getting the first ranch job I ever had, I worked for four weeks and it was like a holiday. I couldn't believe I'd get paid for it. But in the old code, the cook always made about twice what the cowboys did. They were considered a very important person," Rollins tells me in his loose Oklahoma drawl. "What I found is that I took great pride in cooking for everybody. It didn't feel like work."
What he didn't anticipate, however, was becoming America's most famous cowboy cook over the last decade. Rollins once beat big-shot chef Bobby Flay in a head-to-head competition for chicken-fried steak. He has a best-selling cookbook and 56 million views on YouTube. He's won awards for telling stories about life on the cattle drive and other deep-rooted Americana. And he's one of the few men today holding the torch for a history of cowboy culture — not the one in Westerns with revolvers and shootouts with "Indians," but the legacy of those who defined an iconic American industry.
Naturally, those who work with Rollins view him as singular. "I mean, there are people around today who call themselves chuck-wagon cooks and you see them at rodeos or big cookouts for what they call a 'cast-iron cooking event.' But there's not a lot of people who go and stay for a month on a ranch with a team of mules pulling his wagon," says Robb Stewart, a rancher in North Central Texas, who first hired Rollins nearly a decade ago. "Kent's been doing this forever. And he's worked for all of the big ranches, from Montana to New Mexico. There's a few people who want to be Kent Rollins, but not many who actually exist."
Rollins grew up on the Red River in Oklahoma, the youngest of four kids in a family of farmers and ranchers. It was the kind of place where only starlight pierced the darkness of night; he could see the fields stretch out for miles from the second floor of the house. His father was "a great big man," with a thick frame befitting a cowboy and war veteran. His mother stood small in comparison, but not in heart — no matter how hard the times, she fed everyone and kept spirits in line.
"My mother always told me a lot about life when I was in the kitchen. One of her favorite sayings was that life and gravy are pretty close to the same: Both take quite a bit of stirring to get it all smoothed out," he says. "She was strong as anything in the world, and I don't think it's a coincidence that she was a great cook who never used a recipe."
Perhaps that set Rollins on the path to later find joy in solving the puzzle of feeding 20 hungry mouths, three times a day, while limited to only the provisions he can haul. He had his mother's nose for improvisation and a natural ease at developing recipes, from steaks to stews to inventions like "upside-down pizza" and "Sparklin' Potatoes." Under his gaze, hot coals caramelized food instead of burning it. And like the old code promised, he made double what the others did: $50 a day instead of $25, for starters.
Investing in the Studebaker and Bertha after a few years took Rollins' abilities as a trustworthy, talented cowboy cook to the next level. The setup passed its first test on a December trip into the Palo Duro Canyon in the Texas Panhandle, handling meals in minus-10 degree temperatures and a foot and a half of snow ("Ol' Bertha felt real good," he quips). After surviving so many such days on the trail, Rollins now carries the confidence that he can pretty much cook whatever he wants, whenever, wherever — as long as Bertha's got fuel and the cowboys lend him their proper respect.
The last part is important: Anyone who's worked with Rollins knows it's more than a job, and he won't bother wasting time with the wrong crew. Stewart, the rancher, saw this assuredness seven years ago, when he lost a cook and decided to reach out to Rollins with a potential job offer. "He was the first person who came up on Google, so I asked my head cowboy if he knew Kent Rollins," Stewart tells me. "He replied that if I can get Kent, we can hire any cowboy in the state, because everyone knows him."
This was good news, but Stewart remained cautious — cowboys are an idiosyncratic bunch, and he wanted to make sure Rollins would fit in. Instead, on a phone call, the rancher realized that it was Rollins who was more concerned about him. "He even asked me who works for me. I listed three guys in a row and he paused, then said he'd work for me. I was like, 'Whoa, I haven't even offered the job yet!'" Stewart says. "We still laugh about it."
The confidence was warranted. Rollins cooked like clockwork, no matter the weather, no matter the circumstances. A typical breakfast could be rich biscuits and gravy, served alongside a suite of eggs and meats. He was a master at steaks. He surprised people with Asian-influenced stir-fries. He even managed to secure fresh fish for sushi. And through it all, he shared tales of the cowboy spirit and history, punctuating them with his own camp wisdom. Respect was paramount, and everyone knew Rollins had rules. Some of them were small and obvious, like the ban on cussing around his wife, Shannon ("It's not that I mind," she notes). Others were more philosophical, as with the custom of waiting to receive permission from the cook to cross into camp boundaries.
"If somebody starts to become a little bit rowdy and has gotten a little out of hand, he's typically the one that'll step in and say enough,'" Stewart says. "If you don't like it, you're not going to eat."
Shannon says that she's still learning the unwritten rules of cowboy life, even after a decade of being with Rollins. She's his right-hand woman, both at the chuck wagon and with his online endeavors, serving as assistant cook and video producer among a million other roles. On their travels together, Shannon has witnessed how Rollins' experience and renown draws people to him and his way of thinking. "This 'code' has almost turned into Kent's rules in a lot of ways, simply because he's one of the only people that has brought the journey of the wagon and the stories into the modern cowboy world," she tells me.
Born and raised in northeastern Nevada, Shannon met Rollins while working as an organizer for a cowboy festival. Not used to an Oklahoma accent, she admits that she could barely understand what supplies and ingredients he requested for his workshop. She couldn't stop laughing nervously; he thought he was making her crack up. Despite the resulting confusion, the duo decided to stay in touch.
"I mean, he's such a… well, I hate to say 'character' because that kind of implies it's fake, but I just remembered his personality. He sees life as this wonderful adventure every day. There's a very salt-of-the-earth positivity there," Shannon explains. "The cowboys pick up on that. We cook for a lot of younger crews, and it's interesting to watch how they adapt and learn from that."
But who carries the torch when Rollins has to retire to a life off the trail? Stewart, for one, questions whether anyone can fill those boots, observing that while smaller regional cooks are out there, nobody has the institutional knowledge of Rollins ("He's cooked for every big outfit in Texas!"). The man himself, meanwhile, sounds unconcerned with the question. Rollins points out that he's slowed down and is taking fewer ranching clients, partly due to the exhausting pace of bouncing from one job to the next in the spring busy season. But he also declares that the culture of the cowboy cook will live on as long as there are cowboys out in the wilderness, somewhere, in need of a soothing meal after a long day.
"It's something I'll never give up, because that's where my heritage started and that's where I belonged. Cowboys always respected me because I've worked on both sides of the fire. They're some of the hardest-working people I've ever met, but also the politest — people who would give you the shirt off their back, rain or shine," he tells me. "They're the backbone of the nation, if you ask me. And they're still out there."