Drop me in a bookstore or library in 1979, and I'd immediately start to look for the yellow spines. I was 6, an enthusiastic, ambitious reader determined to explore material aimed at kids a little older than myself. And I'd latched onto the Nancy Drew Mystery Stories as my gateway to that slightly more grown-up world.
Why shouldn't I? Each yellow-spined book had beguiling illustrated covers that suggested tales of intrigue and daring awaited within. On The Spider Sapphire Mystery, the heroine stares almost as if hypnotized at a spider encased in a glowing jewel. The edition of the The Secret of the Old Clock in circulation during my childhood features Nancy alone in a clearing, beneath an overcast sky looking furtively to the side as she gingerly opens an old clock.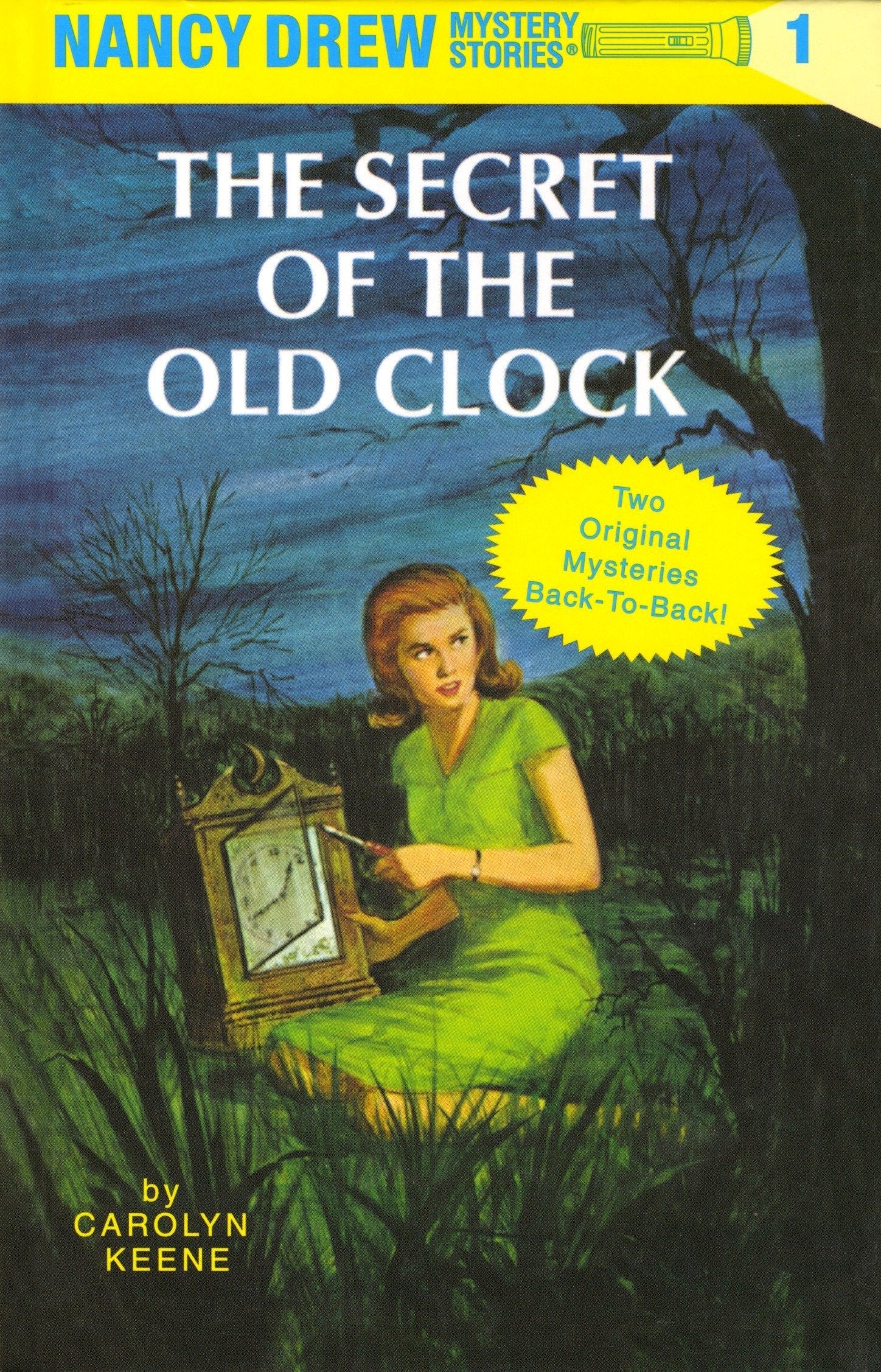 What was its secret? I had to know!
What was beneath those covers didn't disappoint. Across 20 fast-paced chapters running 180 pages (occasionally one or two more), Nancy Drew, the beloved teenage daughter of successful, widowed attorney Carson Drew, found her way into a mystery; uncovered a secret (often by knocking on a surface and uncovering a hollow space where none ought to be); met new acquaintances (sometimes via Morse code); leaned on female pals Bess and George and her always-kept-at-a-chaste-distance boyfriend Ned Nickerson for help; usually got abducted or locked in some confined space or faced some other sort of peril; and cracked the case. Because she always cracked the case. She was smarter than everyone else, even if she didn't flaunt it, and there was no mystery she couldn't clear up.
So again, why shouldn't I have read them? There's one obvious reason: I was a boy. The yellow-spined Nancy Drews written by the prolific Carolyn Keene were for girls. I should have been drawn to the no-less-voluminous, blue-spined output of Franklin W. Dixon, author of the Hardy Boys series. Yet I never made that leap.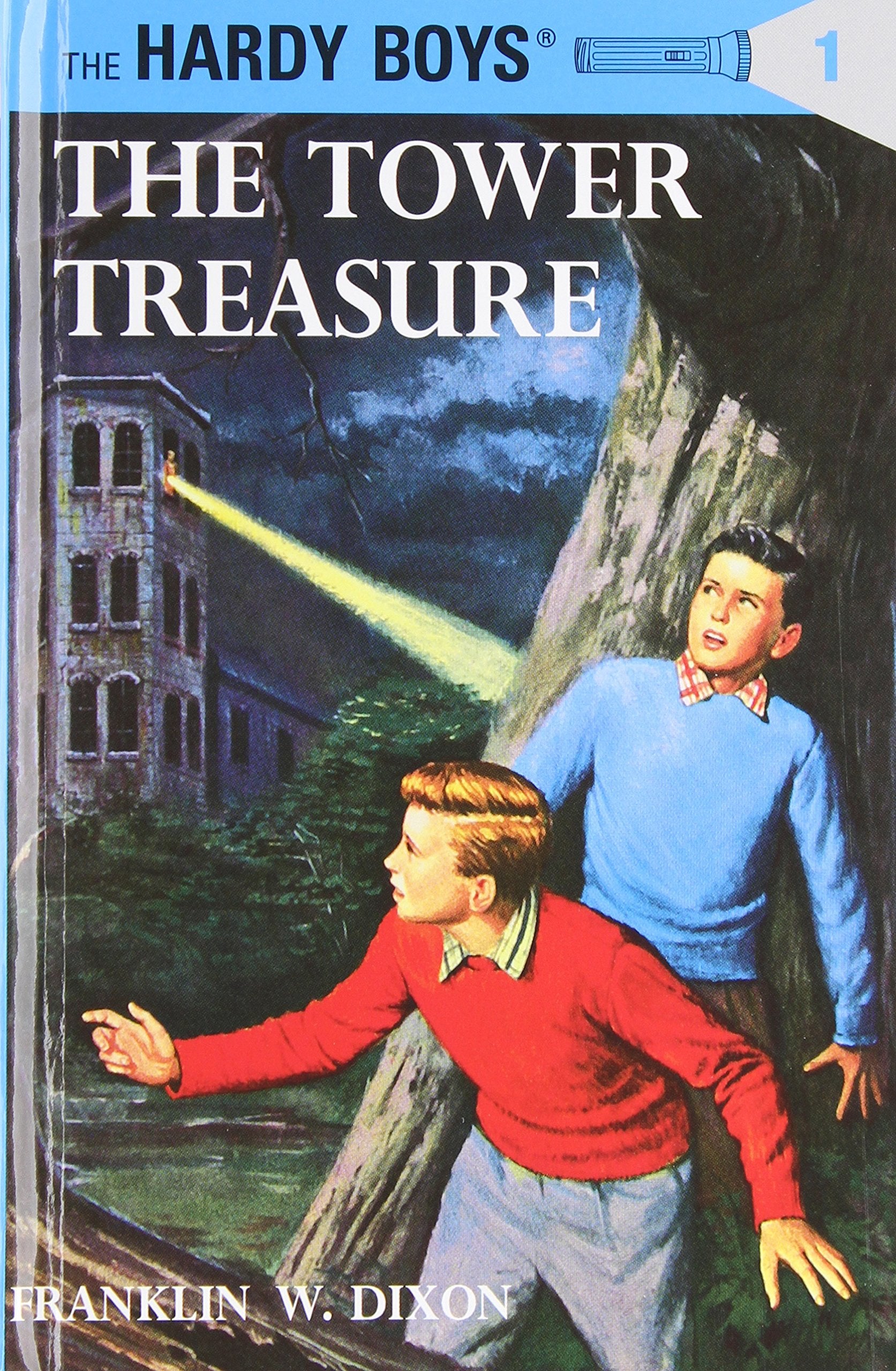 I'm not sure why. The gender division was by design, and by the time I started reading Nancy Drew, it had been 90 years in the making. It's now no secret that there never was a Carolyn Keene or a Franklin W. Dixon, just as there was no Victor Appleton (author of the Tom Swift series) or Laura Lee Hope (creator of The Bobbsey Twins). All were pseudonyms created by the Stratemeyer Syndicate, a book packager founded in 1905 by Edward Stratemeyer, who'd been publishing children's fiction since 1889.
Stratemeyer was almost ludicrously prolific, and by the time he started the Stratemeyer Syndicate, he'd already enjoyed tremendous success as the creator of the Rover Boys series, which he authored under the pseudonym Arthur M. Winfield, and the Bobbsey Twins, which he handed over to ghostwriters shortly after creating. Stratemeyer never wanted for ideas, but he did want for time and could only write so much.
The Stratemeyer Syndicate was an attempt to make the best use of those ideas, and it became a system as effective (and efficient), in its own way as a Detroit assembly line. Stratemeyer would create an idea for a book, outline the plot then hand it off to a writer who'd receive a flat fee for his or her work. At this point, either Stratemeyer or another editor would revise it so it matched the editorial standards of all other entries in the series — flattening out any rough edges or out-of-character actions — and sell it to a publisher. Then the cycle would begin anew.
It worked tremendously well. Soon the Rover Boys would be joined by the Motor Boys, Baseball Joe and Bomba, the Jungle Boy. As you could probably tell from those series, Stratemeyer specialized in books for boys — at least at first. In some ways this was a business decision. As Melanie Rehak explains in her excellent 2005 book Girl Sleuth: Nancy Drew and the Women Who Created Her, "It was not yet popularly believed that little girls were worth catering to as an audience, as they had shown themselves to be perfectly happy to borrow books from their brothers to get their adventure fix."
Girls read boys' books until they moved on to grown-up books. Or in Stratemeyer's words, "Almost as many girls write to me as boys and all say they like to read boys' books (but it's pretty hard to get a boy to read a girl's book, I think)."
The years — and presumably a change of thinking about the market — brought a change of heart — at least when it came to issuing books for girls, if not about boys' willingness to read them. The Motor Girls joined The Motor Boys. And a few years after debuting the Hardy Boys in 1927, Stratemeyer decided a girl detective might work, too. He shaped the character he first called Stella Strong, sketched out the plots of the first five books in the series and brought in Mildred Wirt, the first woman to earn her master's degree in journalism from the University of Iowa, to write the first installments. Then, not long after editing the third book in the series, The Bungalow Mystery, Stratemeyer died at the age of 67 in 1930.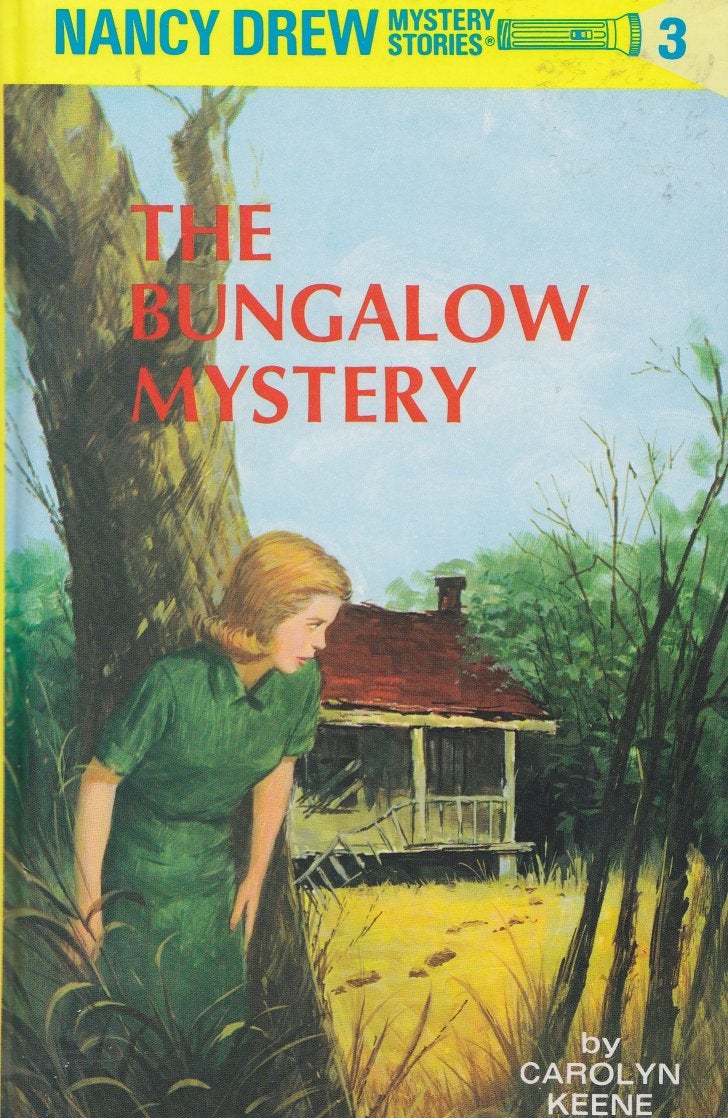 Carolyn Keene, however, lived on. Wirt would write the lion's share of the first 30 volumes, and in the process, help shape Nancy and her supporting cast into the characters generations of readers would grow to know and love. The later volumes were written by Stratemeyer's daughter, Harriet Stratemeyer Adams, who, with her sister Edna, assumed control of the Stratemeyer Syndicate at a time when women simply didn't do such things. After guiding it through the difficult years of the Great Depression, they enjoyed great success, thanks in large part to the Hardy Boys and Nancy Drew. One series for boys, another for girls.
And so, it went for years. The system remained largely unchanged, even if the books did change a bit, having been revised starting in 1959 to eliminate some dated references and even more dated ethnic stereotypes. I later learned that I started reading the books at the end of an era, however. After publishing The Thirteenth Pearl in 1979, Adams moved Nancy and her companions from their longtime publishing home at Grosset & Dunlap, home to those unmistakable yellow spines, to the more sizable Simon & Schuster. She'd write the first few entries in the new paperback series before dying in 1982 at the age of 89. In the years that followed, Nancy would get a modernized update more in line with the era's young adult series.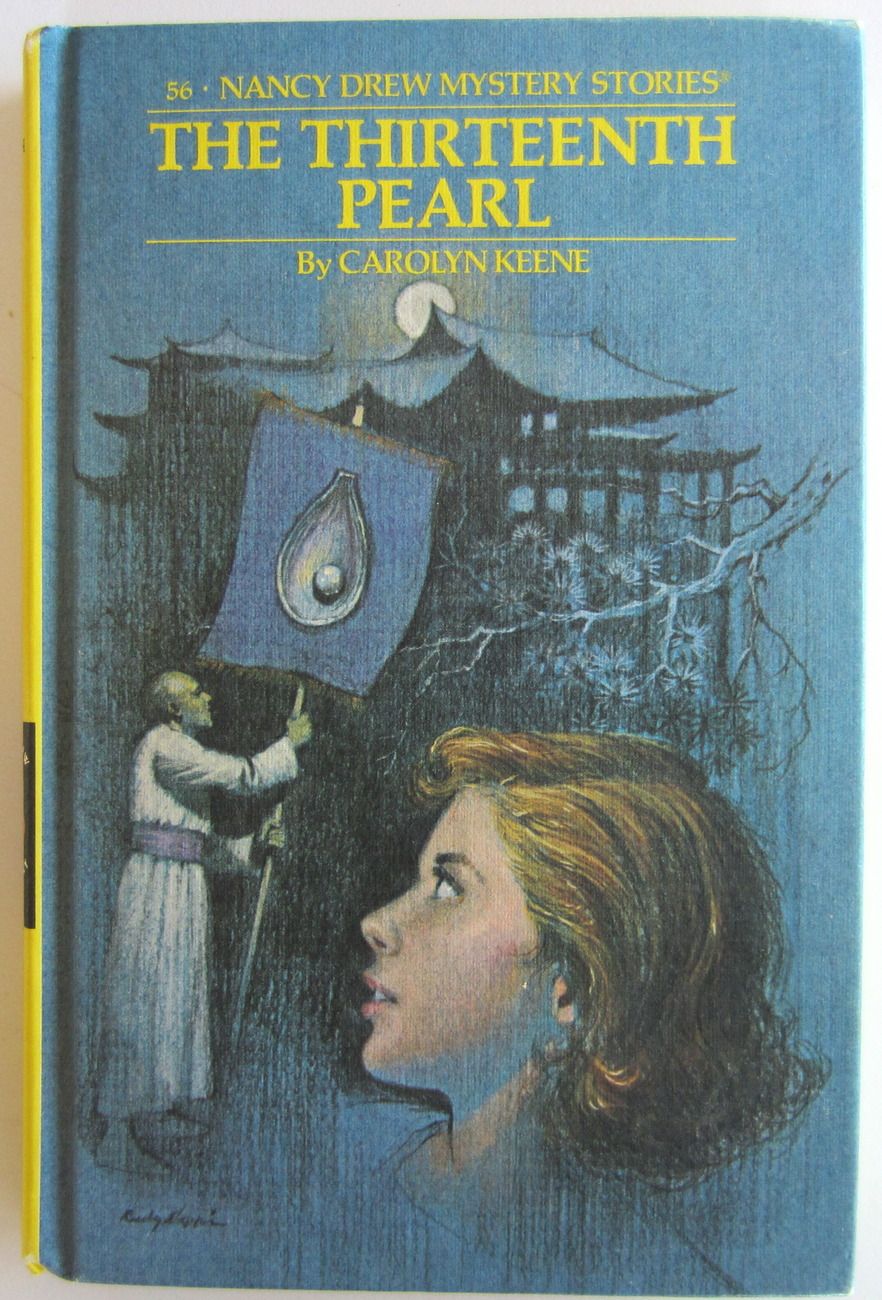 By then, though, I'd moved on. Which isn't to say that Nancy Drew didn't make a deep impression on me, just as it had on Katt Shea, director of the new film Nancy Drew and the Hidden Staircase. When I reach her by email, she recalls being inspired by Nancy as a kid, writing, "I found a woman unconscious in what looked like an abandoned house because I was out looking for a mystery." She also notes that she didn't make the new movie with girls or boys in mind. "I've made enough movies [Poison Ivy, The Rage: Carrie 2] to know that you can't really predict who your audience is going to be, or what's going to happen with a movie. It's always a bit of a surprise."
And what applies to movies applies to books. After a quick query on Facebook, I discover I wasn't alone, and that others had read across the gender lines: Some girls read Hardy Boys; some boys read Nancy Drew; and some read both. The experience of Brett Singer, a writer and comedian based in New York, encapsulates this sentiment perfectly. He remembers starting with the Hardy Boys, then moving on. "I was a big reader. I read whatever I could get my hands on. So there was no reason in my mind to avoid Nancy Drew. I also had a good friend who was a girl, and it's likely that she read both too."
Not that it wasn't without consequences. "It wasn't the worst teasing I endured," Singer says, "but I got some, 'Why are you reading girls' books?' stuff. It didn't stop me from reading, but I didn't like it either."
I don't recall being teased, but I do recall feeling vaguely guilty for reading the "wrong" books. But that didn't stop me either. Nancy's adventures were just too enticing. And they certainly didn't do me any harm. Becoming a father has drawn me back into the world of books for kids, and while the gender divide hasn't disappeared, it does seem to have gotten a little more porous, perhaps in part thanks to phenomena like the Harry Potter series, which know no bounds in their appeal.
So maybe the generation coming up won't have the kind of hang-ups mine did. Then again, it could be that my view is colored by my own experience. On my daughter's nightstand is one of her new favorite books. It stars the Hardy Boys.