During the coronavirus outbreak, while most of the country practiced social distancing, Morgan, 23, was looking for other queer people at Boston's hottest club in the wee hours of the morning. It had been more than a decade since she was last there, but when she arrived at her old stomping grounds at 2 a.m., she felt at home.
Once again, the internet's hottest club is Club Penguin.
Now that she was an adult, Morgan noticed the conversations had grown far more mature. She and other penguins talked about recreational drug use, the coronavirus and Netflix's docu-series Tiger King. "If you're packing a fat bowl, come dance over here," one announced. Another flightless bird responded, "I am so high."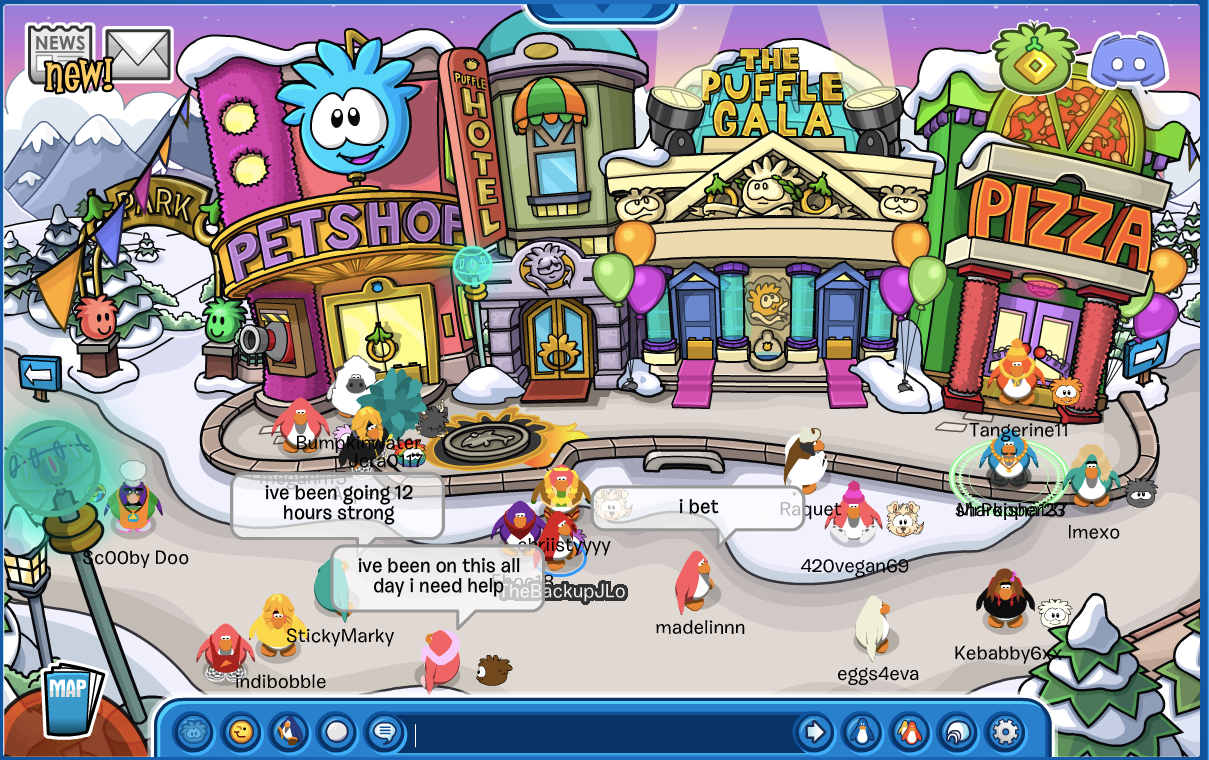 For the uninitiated, Club Penguin is an online multiplayer chat room and virtual reality game in which players waddle around, collect coins to purchase puffles (giant pet furballs) and attend igloo parties, all while testing the limits of what words will get them banned. When I played, in the game's heyday, around 2007, Club Penguin was for the troublemakers and gossip-loving girls (and gays). In Club Penguin's Ski Village, I had my first and only straight relationship — for all of five minutes.
In the late 2000s, Morgan would socialize and start drama on Club Penguin before shitposting on Twitter was a thing. Now, of course, Club Penguin has changed. Back then, when Disney owned the game, you couldn't so much as type "oh my god." Now, Morgan says, the game seems to have embraced its adult audience. Or at least the mods are more forgiving: She was stunned when some penguin around her said "Justin Trudeau ate me out" and didn't get banned.
Just as Animal Crossing for Nintendo Switch has become a social-distancing solace for adults who graduated during the late-aughts recession, Club Penguin offers childhood nostalgia for Gen Z post-grads and college kids like Morgan, who now face their first economic and global crisis all while isolated in quarantine. Stuck at home with little to do, college students are hitting the frozen tundra for hot gossip and cool games.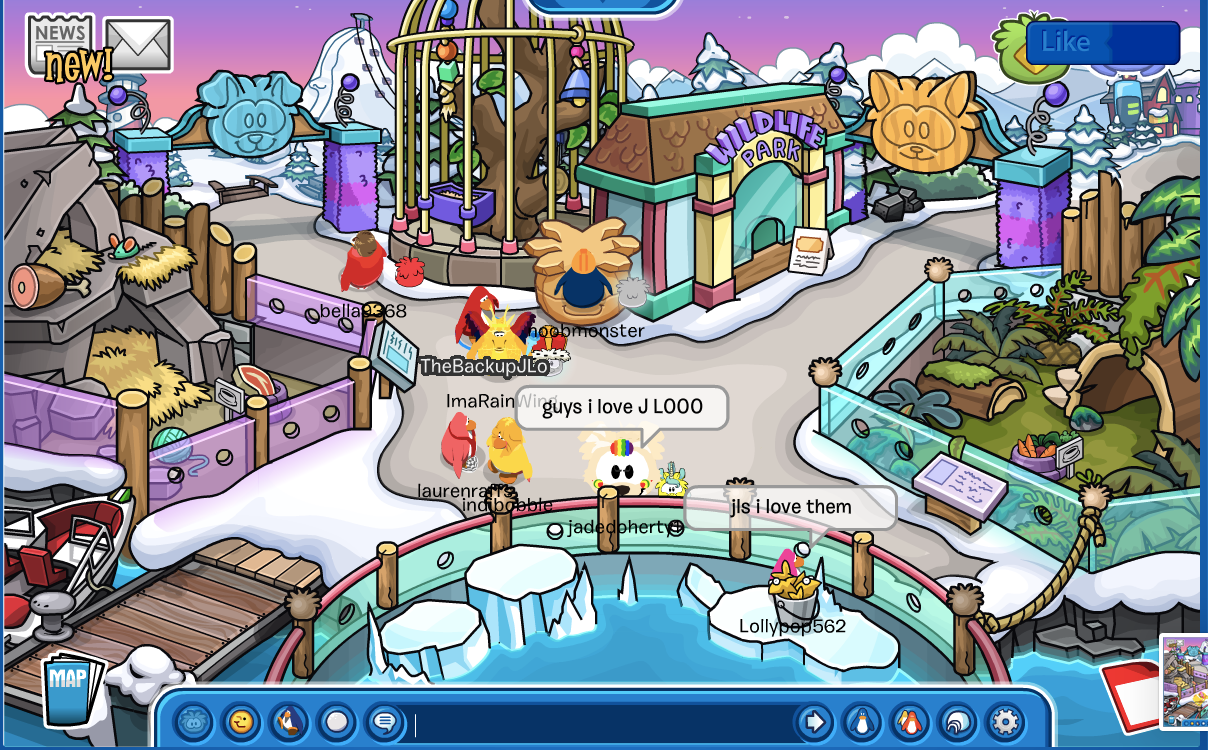 Inside the Club Penguin Renaissance
Club Penguin launched in 2005 and became a successor to Neopets and Habbo Hotel for a new generation growing up entirely online. But while Neopets, The Sims and Animal Crossing centered on completing (capitalist) tasks, Club Penguin was a social-first alternate reality for tweens too young for Facebook, Myspace or Tumblr.
Disney closed Club Penguin on March 30, 2017, after several years of the game's declining popularity. Immediately, two unauthorized remakes filled the void: Club Penguin Online and Club Penguin Rewritten. Lewis Fallows and three friends he met through Club Penguin launched Club Penguin Rewritten in 2017 when they were all 18.
Within 30 days of debuting their first server (which they released a month before Disney shut down the official game), Fallows says, Club Penguin Rewritten gained 10,000 users and reached 1 million users in eight months. "We've all grown up on Club Penguin. We met from Club Penguin, and we wanted to keep out accounts on a different server," Fallows tells MEL.
Fallows, now 20, is a university student studying computer science. Running Club Penguin Rewritten is a consuming, unpaid 24-hour hobby. Fallows spends the day updating in-game parties and events, including an upcoming Q&A and virtual concert by singer Soccer Mommy on April 2nd.
"It can be challenging; Club Penguin is held to a high standard," Fallows says. He leans heavily on his three co-founders to patch crashing servers and moderate an influx of new users.
Before social distancing, CPR gained approximately 10,000 a day. For the past few weeks, though, Fallows says numbers have risen exponentially. They have approximately 5.7 million registered penguins and average 40,000 new members per day. It's the same on Club Penguin Online, where administrator Jake Loughman, 18, tells MEL they've seen an increase from 5,000 to 50,000 new users a day. They recently surpassed 6 million registered users.
Both Rewritten and Online are nearly identical to the original game, but the multiplayer role-playing community has grown exponentially. On Discord, which launched in 2015, the Club Penguin Online community is active around-the-clock.
Loughman, a high school student who coached little league soccer in London before social distancing forced him to stay home, is now spending his days moderating the Discord and coming up with fun social events on their server. "At the moment, it's quite fun. I have lots of friends online, so I keep myself occupied or entertained," Loughman says.
Club Penguin in the Coronavirus Age
The coronavirus hasn't fully escaped the fictional igloo land now inhabited by young adults. Loughman says he's watched penguins standing together inform one another they're not social distancing.
It's filling a void for young adults going stir-crazy at home, many without work or unsure what their future looks like in a suddenly depleted job market. "No one has any money in the real world anymore, so at least you can buy things in Club Penguin. I get to go work at the docks in the morning, catch some fish and buy something nice," Brigid Creamer, 23, tells MEL.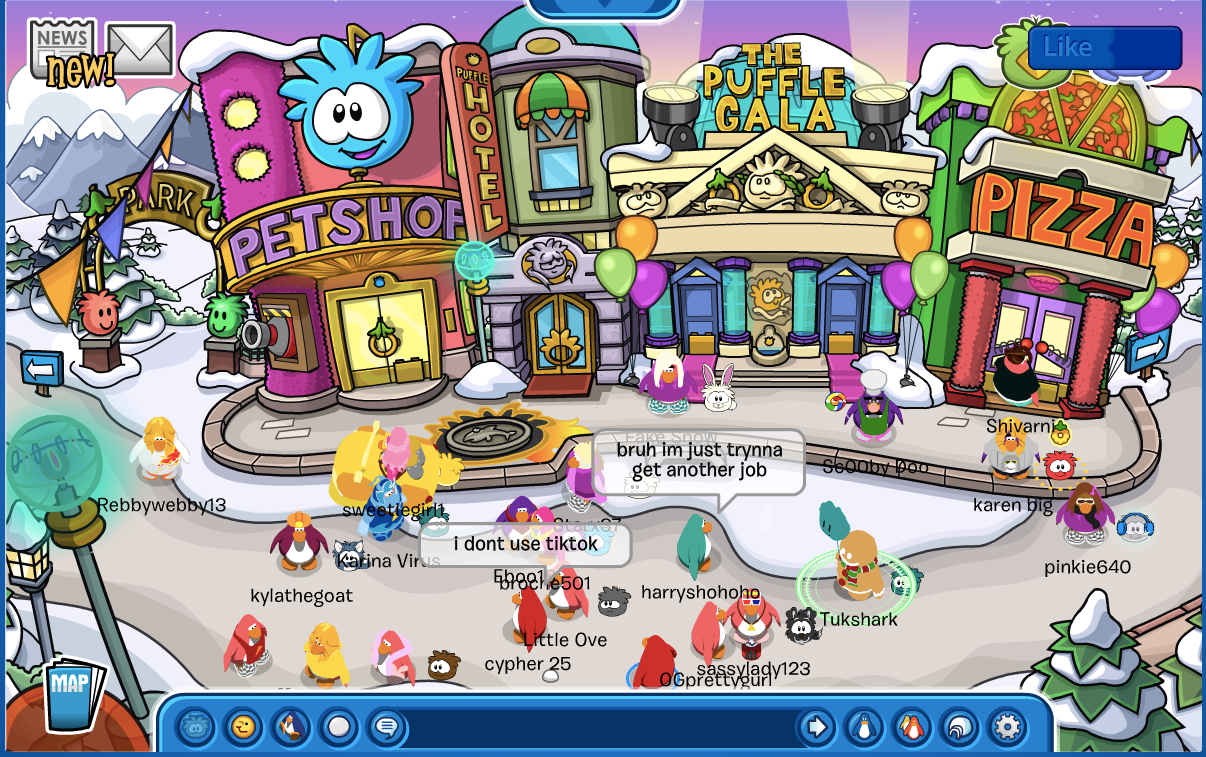 Creamer is the roommate of my childhood friend Ally Sledz, 23. They've started weekly Club Penguin gaming parties, sitting in their living room together and virtually waddling around looking for the best rave on the online iceberg. "The nightclub is dead. It's all about going from igloo to igloo," Sledz tells me.
Still, Club Penguin is a children's game, which I learned the hard way after tagging along with Sledz to a recent exclusive igloo. I entered the penguin party by calling Sledz out for "starting shit" as she is prone to do, and I was immediately kicked out for 24 hours. Swearing is still prohibited, and now I won't ever be invited back to that user's igloo.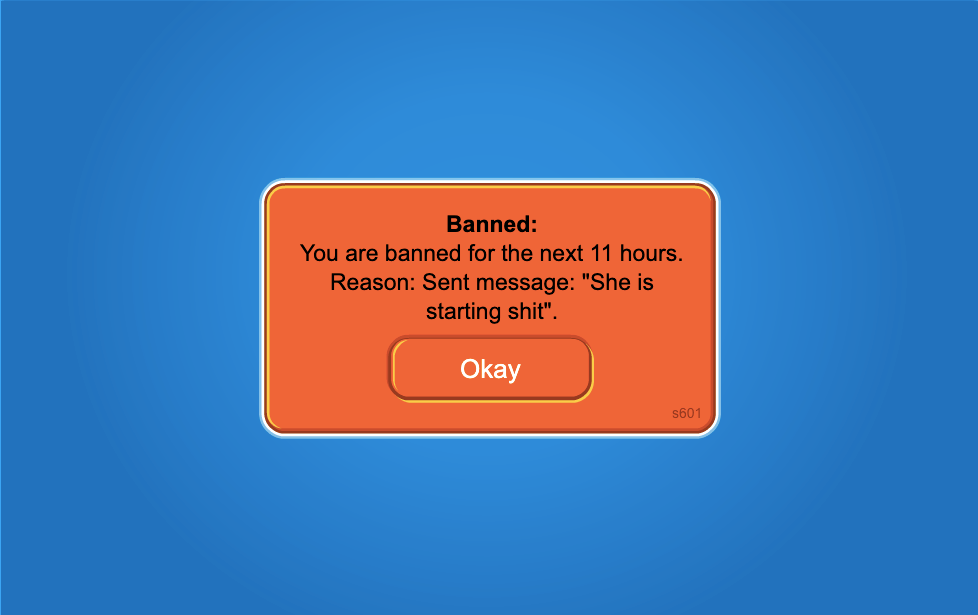 Being banned can turn into a good thing. Just head over the popular subreddit r/bannedfromclubpenguin, home to conspiracy penguins attacking Club Penguin's esteemed journalist Aunt Arctic and horny users searching for penguin sex.
While I've become Penguin Enemy No. 1, Angelica Fiorenza, 21, and her friend Sophie are turning digital friends into real-life pals. As they would on a night out in their college town, the duo chatted up a user standing alone at the pizza shop. They hit it off, and the new trio of friends traveled around the game together for a few hours. They even shared Instagram handles and made a group chat with a few new friends they made along the way.
Fiorenza is in her last semester of college at the State University of New York at Albany. Her graduation was canceled, and she's missing out on all the fun senior-year activities.
So what better to do than reconnect with her 11-year-old self while stuck at home? "We're college-aged students playing the games as a way to relive our childhood," Fiorenza tells MEL. "Sophie and I were FaceTiming the entire time we played, and we could stop laughing about what was happening. It all felt like a fever dream."