The golden dome of the Garfield Park Fieldhouse glows in the midday sun as it looms above the surrounding neighborhood — a monolith of hope visible from nearly all of the area's arterial streets. Inside, world-ranked super lightweight contender Adrian "El Tigre" Granados shadowboxes in the 24-foot ring. U2's "Raised by Wolves" plays in the background as he rattles off combinations through the musky air in a plastic sweatsuit, which is intended to extract every drop of perspiration from his body. Eventually, he stops, closes his eyes, kisses his fingertips and leaps into the air to tap the boxing trunks hanging from the ceiling. They bear the red, white and baby blue Chicago flag and two words: BAD BOY.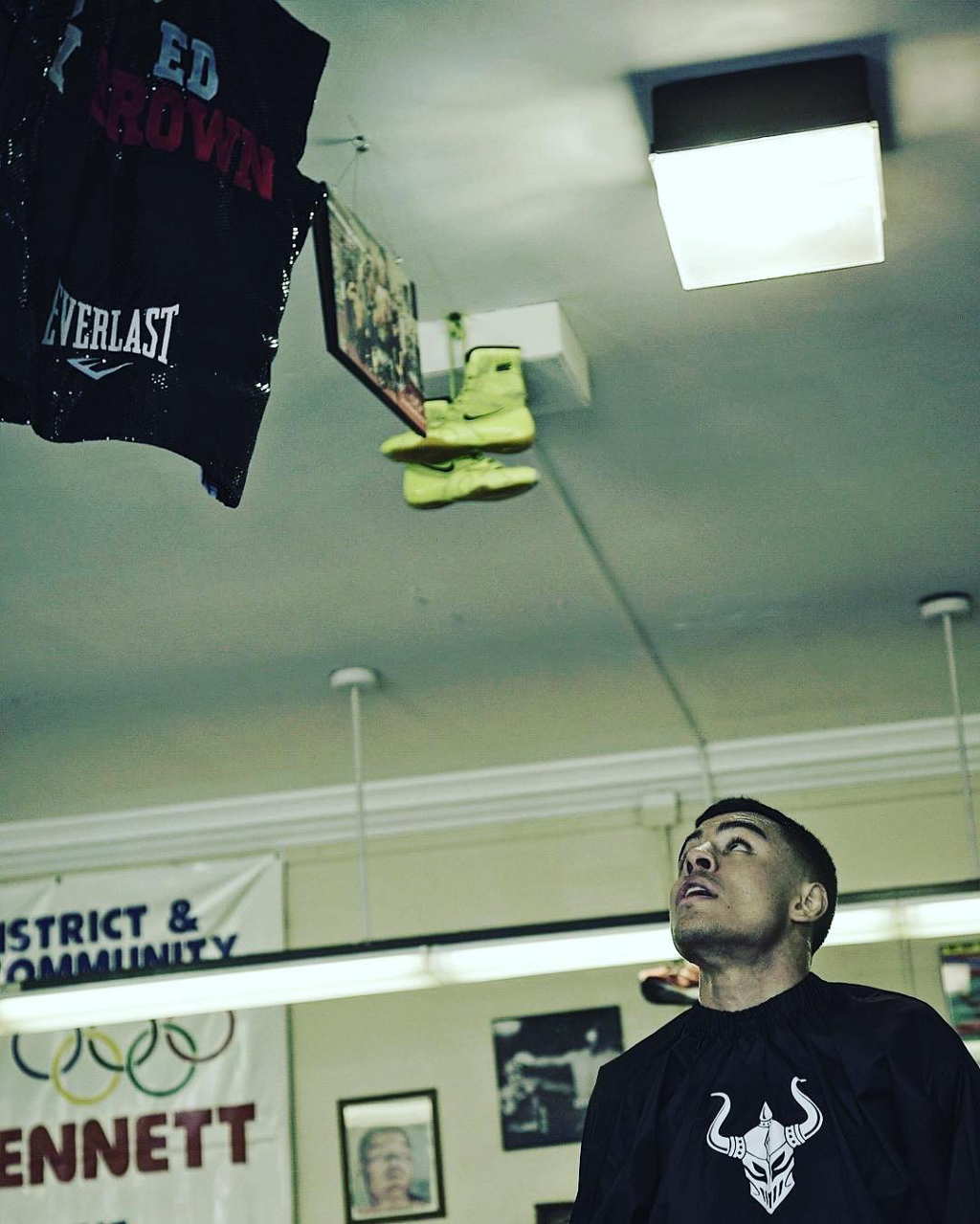 "Bad Boy was my best friend in boxing," Granados later tells me. "He was my brother."
The specter of Ed "Bad Boy" Brown is everywhere at the Garfield Park Fieldhouse. It was here he learned how to fight at the age of 6. It was here he became one of boxing's next big things. And it was two blocks from here in early December where he was killed in what many believe was a targeted assassination.
In this way, he is perhaps the most famous example of the violence that's become a sad hallmark of Chicago — and the Garfield Park neighborhood in particular.
After Brown was shot in the head while sitting outside of his home, he lived for about another 24 hours. "He was still fighting," Granados says. "He was trying to open his eyes; his eyelids were flickering. I got to hold his hand. I could feel his finger tapping my palm — like he was telling me, 'I can hear you.' I just kept telling him, 'It's the 10th round. Keep sticking and moving.'"
The next day, however, Brown's doctors removed him from life support, and he passed away at the age of 25. He was the 751st person killed in Chicago in 2016. He left behind a 3-year-old daughter, his other surrogate brother Kenny Sims Jr., and his four fellow Broke Team members.
Their name was a joke — a play on Floyd Mayweather's "Money Team." While Mayweather flaunted all the cash he'd earned boxing, the Broke Team found inspiration in the fact that they came from nothing and didn't have much more now. Brown was one of their leaders and stars, a guy who seemed destined to become the next Mayweather. As a pro, he was 20–0 with 16 knockouts. His death left Sims (Brown's lifelong friend) as well as the rest of Brown's team — Granados (the captain); Eddie "El Escorpion" Ramirez (the part-time barber); Joshua Greer Jr. (the youngest of the bunch); Nathaniel Gallimore (the Jamaican immigrant) — devastated.
"It broke my heart," says Gallimore, who traveled the country with Brown while fighting on many of the same cards. "When you were stressed out, he would always have the right answer to cheer you up and make you feel good. No matter what he was going through, he always had a cheerful heart and positive spirit about him."
Gallimore fought in a televised bout in Vegas two weeks after Brown's death. After he and his opponent, Angelo Baez of Chile, entered the ring, there was an honorary 10 count for Brown. "When the bells were ringing, this calmness came over me and it felt like Ed was with me," says Gallimore.
He came out ferociously, fighting a lot like Brown by ripping power shots and using Brown's favorite punch — a left hook to the liver — to put Baez on the canvas long enough that the ref counted him out. "All the pain and sadness that was balled up inside me left when I landed that punch," Gallimore says.

The man responsible for Brown, Gallimore, Granados and the rest of the Broke Team, George Hernandez, sits in the side room of the Garfield Park Fieldhouse. He chews on a fat cigar as Al Green's voice flows through the radio: Loving you whether, whether, times are good or bad or happy or sad.
"Ed Brown came here when he was about 6 years old with his cousins Boo, Derek and Dominik," remembers Hernandez, the head trainer at the Fieldhouse. "Derek and Dominik used to bully Ed and make him cry. I'd always console him by telling him, 'You stick around here, and you gonna beat all their asses.' And he did. Years later when Derek got out of prison, I said, 'Ed get in the ring with him, we gonna get him.' Derek said, 'Ed's too small.' But Ed beat the shit out of him and made him quit."
Nonetheless, they were still family. "After Ed became a much better fighter than Dominik, Ed got matched up to fight him and Ed was gracious enough to let him win," says Hernandez. "It takes a lot of heart and a lot of character for a boy to do that."
"He was so little and lovable when he first got here," Hernandez continues. "You cannot help falling in love with a kid like that."
Hernandez stares off into the distance and dampens his eyes. "He was my son."

Though not an official Broke Team member, 23-year-old Kenny "Bossman" Sims Jr. maintains a strong connection with the group because of his deep friendship with Brown. They first met when they were 10. Both were already standout boxers, and for a couple weeks before regional and national tournaments, Brown would live with Sims and his parents on the South Side neighborhood of Englewood, an area as dangerous as Garfield Park. Brown's father was in prison and his mother died when he was 12. So the Sims were the closest thing to a traditional family Brown had.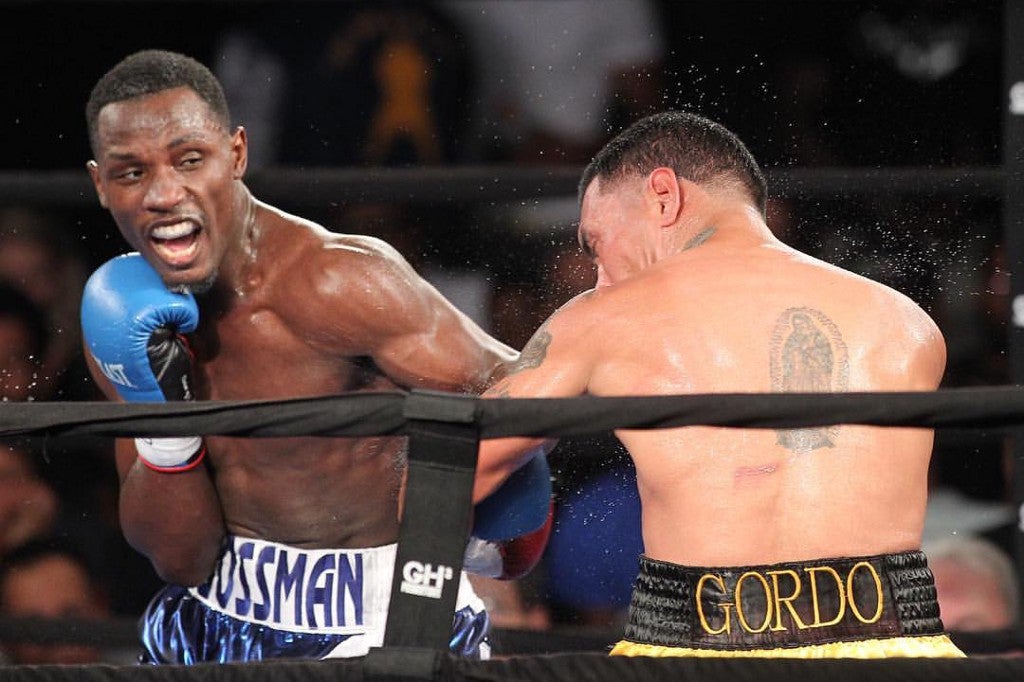 "He called me his little brother, and I called him my big brother," Sims says. "He called my parents Mom and Dad, and they called him Son. It's sad when I think about Ed's life and mine. I was able to stay away from trouble because my parents, my aunts and uncles and my cousins helped me."
Sims fought on the undercard of Brown's final fight in Philadelphia in mid-November. The two were scheduled to fight together again on January 20 in Atlantic City as part of a Showtime ShoBox: The Next Generation telecast. After Brown's death, Sims decided to keep the fight, dedicating his performance to Brown and wearing a memorial patch that read "RIP Ed 'Bad Boy' Brown" in gold lettering on his trunks. "I want to help keep Ed Brown's spirit alive," he said beforehand.
Like Gallimore, Sims fought in Brown's style, which was actually detrimental to him since it strayed too far from his usual more thoughtful approach. "I was very emotional thinking about Ed, and it was making me over-aggressive," explains Sims. "That was the problem: I was trying to get a knockout, and that's not me. I'm not that kind of fighter."
It wasn't until the eighth round that he became himself again. "Be you. Have fun," Sims's father told him when he headed to the corner after getting punished throughout the sixth and seventh rounds.
Sims recalibrated and ultimately won the fight. But when he was announced as the winner, he didn't even hint at a smile. "I was trying to keep from crying on TV," he says. "But when we got back to the dressing room, I looked at the memorial shirt of Ed my dad was wearing and just broke down. I love Ed. He was a great person. When I become world champ, it's for both of us."

Twenty-four-year-old Eddie "El Escorpion" Ramirez lives in Aurora, a suburb about an hour west of Chicago. Every day, however, he makes the drive to Garfield Park to train — taking a brief respite from his job as a barber. He, too, fought soon after Brown's death — against an undefeated Texan named Ryan Karl, whom he beat by bloody TKO in the 10th round. It left Karl undefeated no more, and Ramirez knocking on the door of a world ranking. "Ed was on my mind a lot [during the fight]," says Ramirez. "He was always there for me, helping me move my head and punching to the body."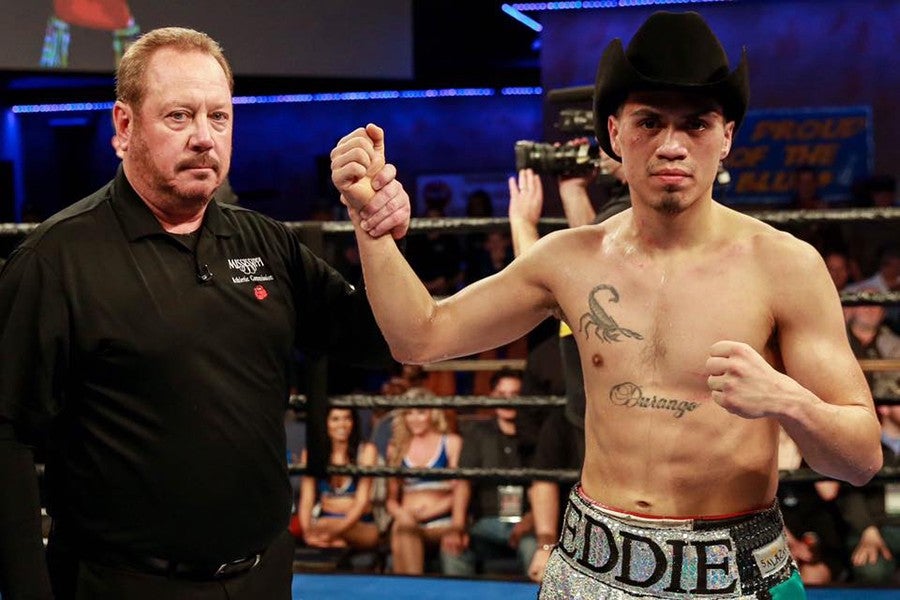 Ramirez also related to Brown as a father, with a 6-year-old son and 1-year-old daughter of his own. "It would be my worst nightmare to die while my children are still young."

Joshua Greer Jr. was the last Broke Team member to fight in the aftermath of Brown's death. At 22, he's the youngest and smallest of the quartet, fighting in the super-bantamweight division. His life most closely mirrors Brown's as well: Greer grew up on the South Side, his father died when he was very young, and he, too, considers Hernandez his surrogate father.
Greer's nickname is "Don't Blink," because if his opponent blinks, Greer's split-second hand speed will knock him out — and if the audience blinks while Greer is in the ring, they might miss a knockout. Similarly, Hernandez's motto is "Night-Night" — something he said to Brown often while urging him to put his opponent to sleep on the canvas via knockout.
Before Greer's fight against Detroit native James Smith, Hernandez decided to write "Night-Night" on a white hotel pillow in marker, as well as "Don't Blink." The Broke Team used the pillow to antagonize Smith and his team at the weigh-in, an antic to both get in their opponent's head and to draw more interest in the fight.
In addition to the pillow, Greer came out with ED "BAD BOY" BROWN written across the waist of his trunks. After a few one-sided rounds, Greer wound up a perfectly timed overhand right that put Smith face-first on the canvas, completely unconscious.
Greer celebrated by walking to his corner where Hernandez handed him the pillow. He then ran across the ring and waved the "Night-Night" pillow at Smith's cheering section. Showtime focused on Greer and Hernandez for about another 10 seconds before moving on to the next fight. The duo took advantage of the moment by making their hands into a pillow shape and leaning their heads softly on them while smiling into the camera. The knockout and antics completely stole the show; in fact, Greer is now selling newly trademarked pillows that read DON'T BLINK.

Back in the side room in the Garfield Park Fieldhouse, Hernandez ashes his thick cigar into an ashtray. "Ed got killed by a coward because he was jealous that Ed was trying to do something flamboyant and that's taboo in the streets," says Hernandez. (Brown's killer is still at large, his identity unknown.) "A lot of police officers here want to paint a black kid as a bad kid. But by not getting that murderer, you're not doing your job, you're not doing this community any justice and you're not doing Chicago any justice. So my advice for those police officers is do your job and don't judge — let God worry about that."
In the meantime, the Garfield Park Fieldhouse has turned into a memorial for Brown, with photo collages adorning different walls of the gym, in addition to the Bad Boy trunks that hang from the ceiling. "Ed will live on with the Broke Team because these kids aren't going to quit," Hernandez says. "And as long as I'm around, Ed's gonna be here. I still think he's gonna walk in the door and say, 'Here I am! here I am!'"
"I'll always be waiting for him."