This New York City skate collective wears nipple tape on exposed breasts. They rock bespoke long tie-dyed T-shirts and workwear button-downs over cropped pants. On their feet are high tops and tall white socks. They're a diverse group of all-female skateboarders, and they star in HBO's new dramatic comedy series, Betty.
On the show and in real life, they're the most stylish Gen Z artists out there. If you're wondering what the next streetwear fashion trends will look like, watch Betty.
Documentarian Crystal Moselle discovered the group on New York's G train in 2016. They were then-unknown young women who flocked to Lower East Side skate parks from their childhood homes in Brooklyn, Staten Island and Long Island. Moselle became so enamored of their aura, she cast them in her first feature, the (underrated) 2018 film Skate Kitchen.
Betty, their latest collaboration, follows many of the same Skate Kitchen actors and real-life friends: Janay (Dede Lovelace), Honeybear (Kabrina Adams), Kirt (Nina Moran), Indigo (Ajani Russell) and Camille (Rachelle Vinberg). They play kick-ass young women taking on the male-inundated NYC skate scene.

Each woman has her own take on streetwear style. Show stylist Camille Garmendia, who also worked on Skate Kitchen, pulled from cool Lower Manhattan brands like Iggy, Vanna Youngstein (also featured on Euphoria), Boys of Summer and, of course, Opening Ceremony.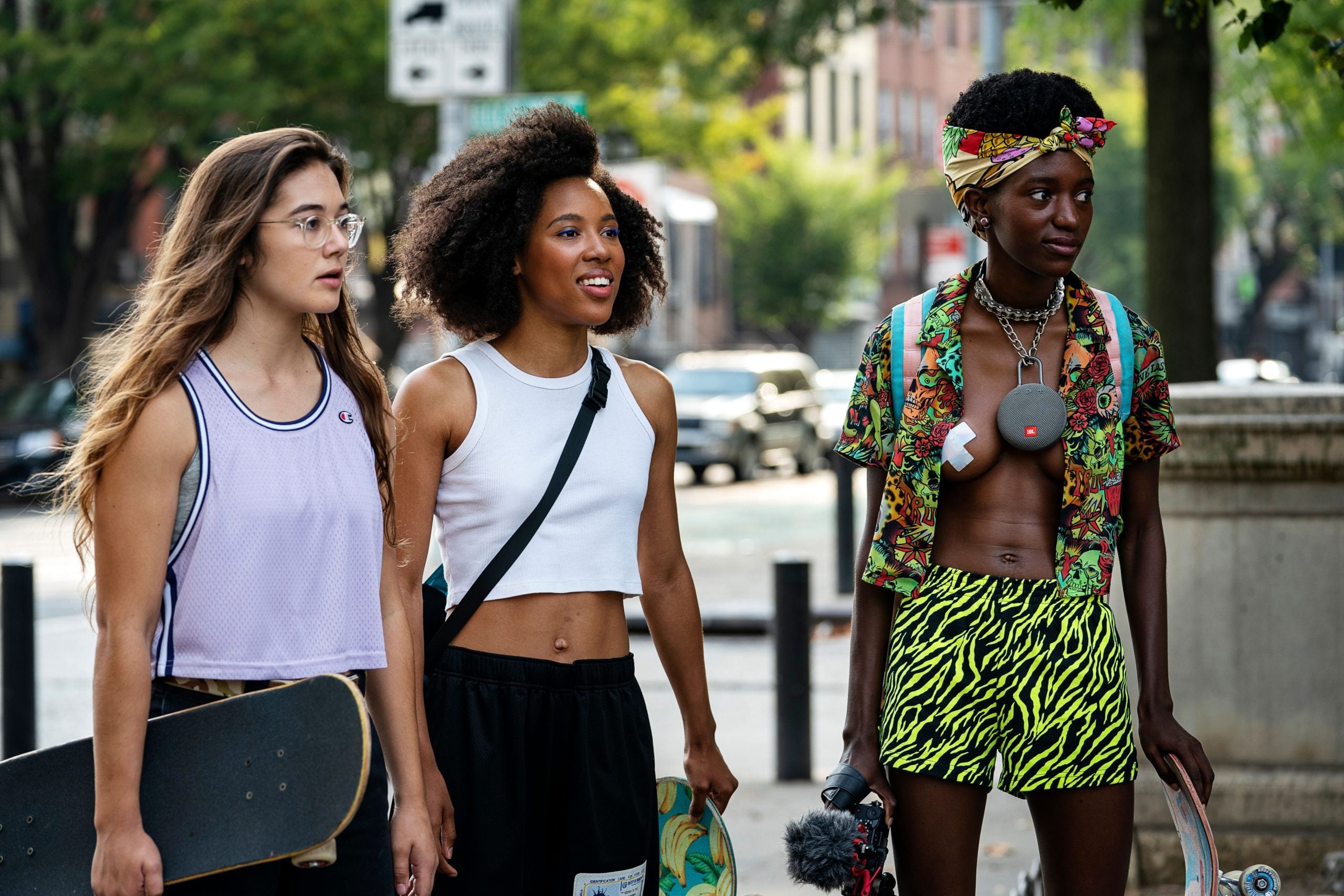 The crew's clothes aren't stylish for the sake of Depop fashion shoots or Instagram skate-park selfies. They can actually skate, so they need their clothing to be functional. "We're just following these people who know how to maneuver around the city so well. They do this every day of their lives," Moselle tells me.
To come up with each character's style, Garmendia worked closely with the actor's deeply personal fits. Garmendia broke down the specific style palettes of each character, proving that every trend fast-fashion brands Zara and ASOS copped from skate culture — graphic tees tucked into belted pants or biker shorts and sports bras — have been worn by women like Moran and Lovelace for years.
Here are her notes.
Camille (Rachelle Vinberg)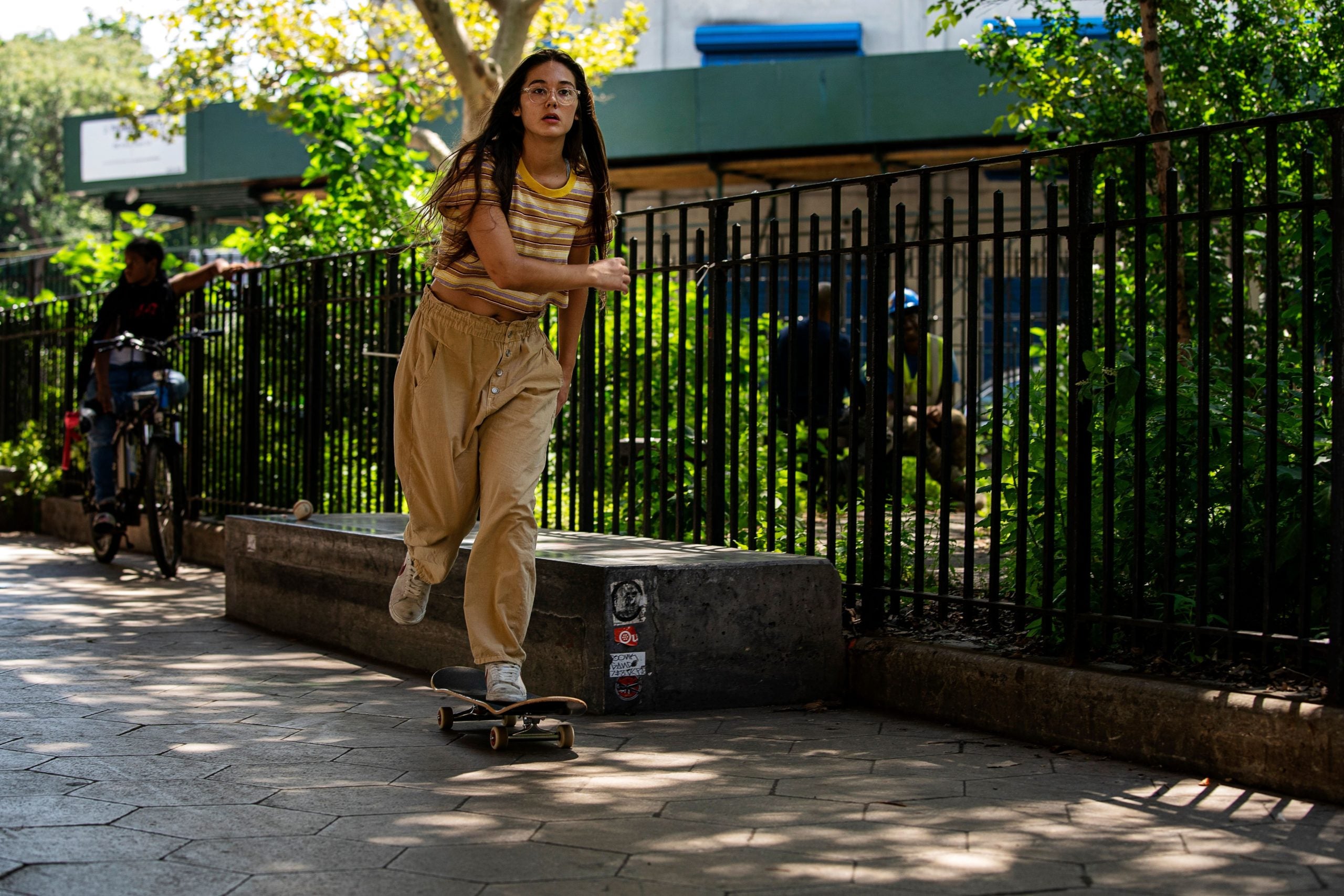 Garmendia: She's just a little bit of a tomboy. She likes basics. Simple lines, stripes and block colors. She doesn't wear too many prints.
Honeybear (Kabrina Adams)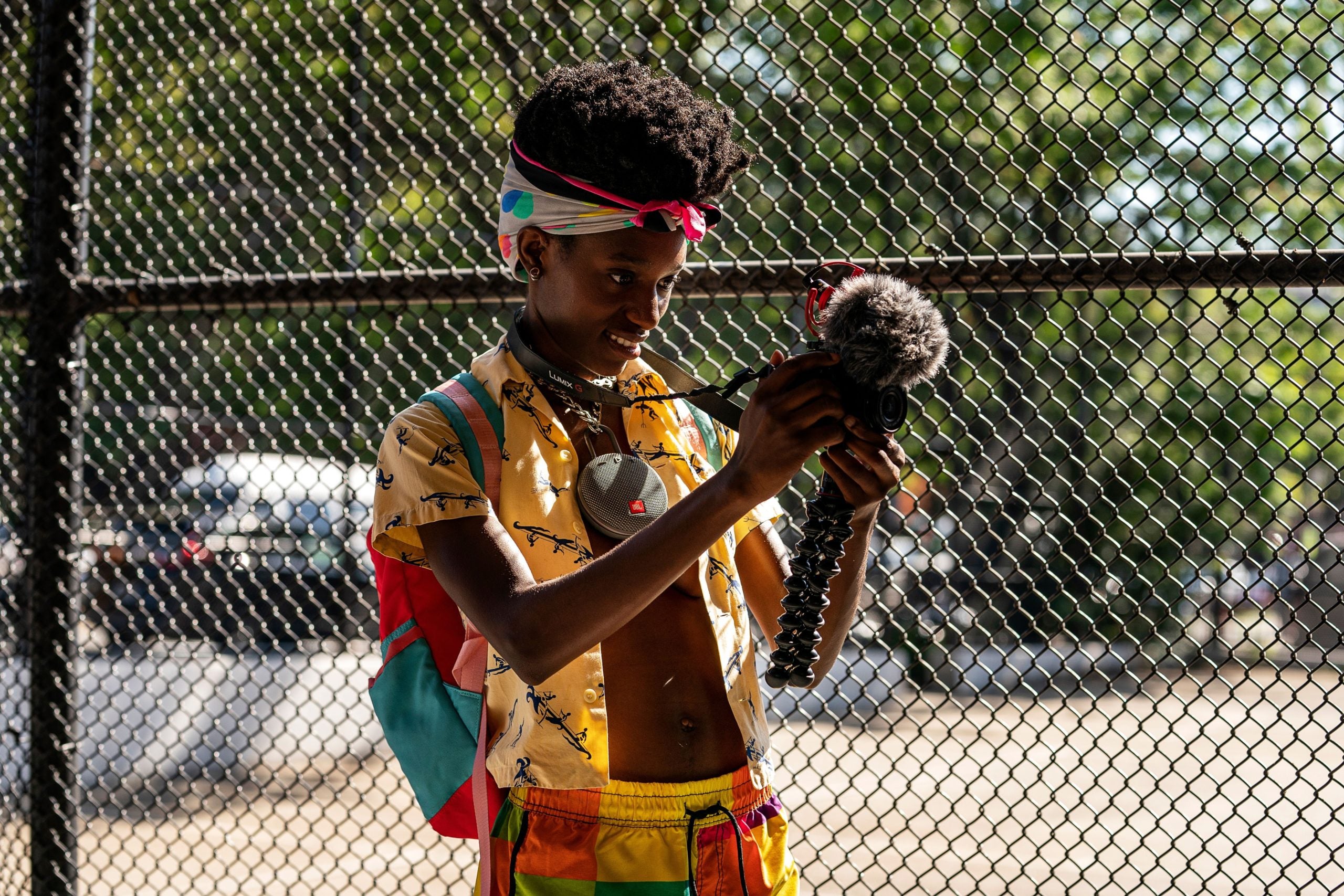 Garmendia: Honeybear is super-colorful. She's sort of very expressive through her clothes and very playful, in that she was sort of into unicorns, rainbows and flames. She doesn't necessarily like to be in the box that everybody thinks you should live in. She doesn't match her shoes and she doesn't match her socks. She's not always wearing a shirt, but it looks rather normal when she walks into a room and it's just her breasts with nipple covers.
Janay (Dede Lovelace)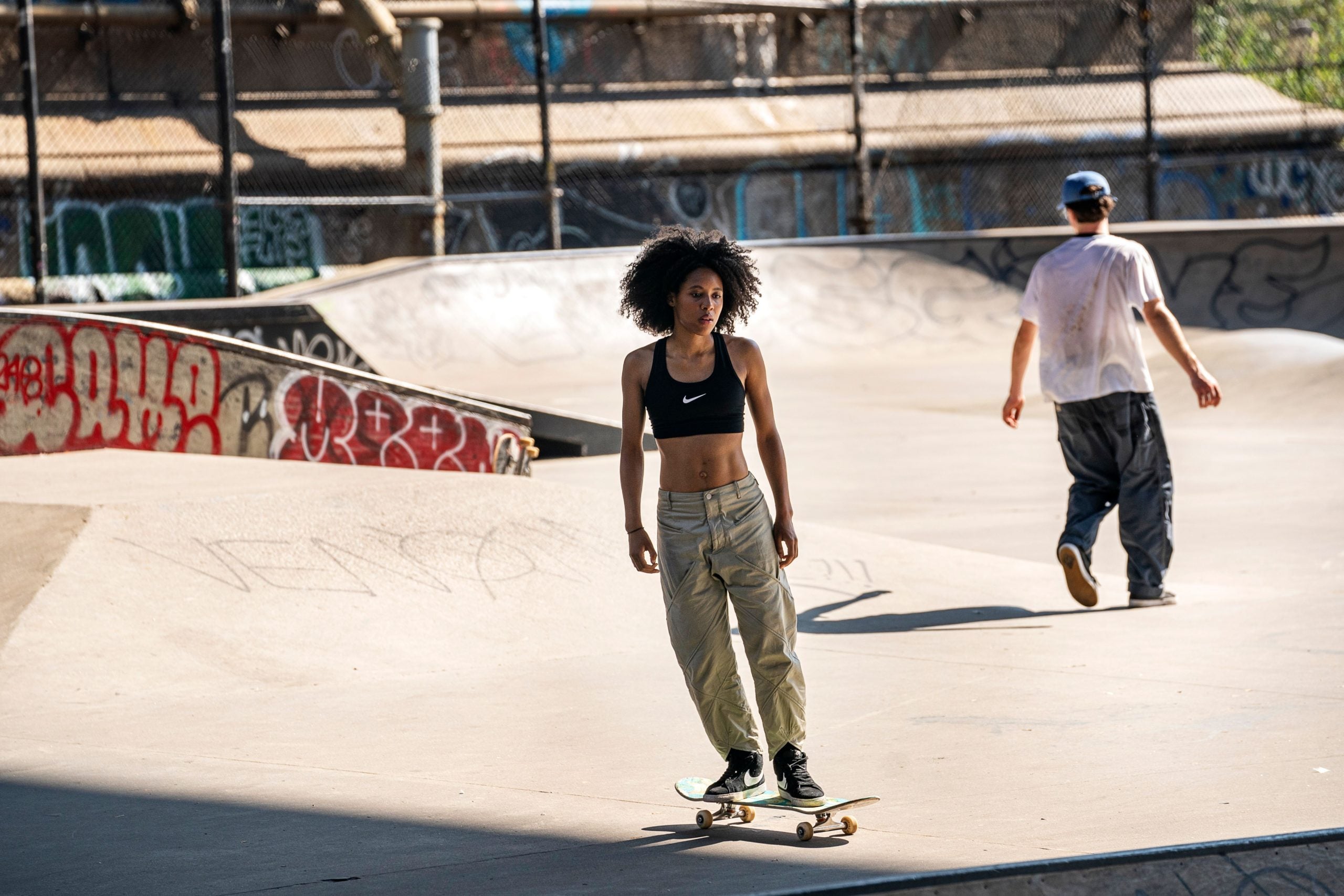 Garmendia: Janay, she's very stylish. She loves streetwear a little bit. She's kind of getting into that. She's a bit younger, so she's learning. She's very athletic. She looks good in anything, really, so it's super-easy. Casual. Just kind of throws stuff on and goes and skates.
Kirt (Nina Moran)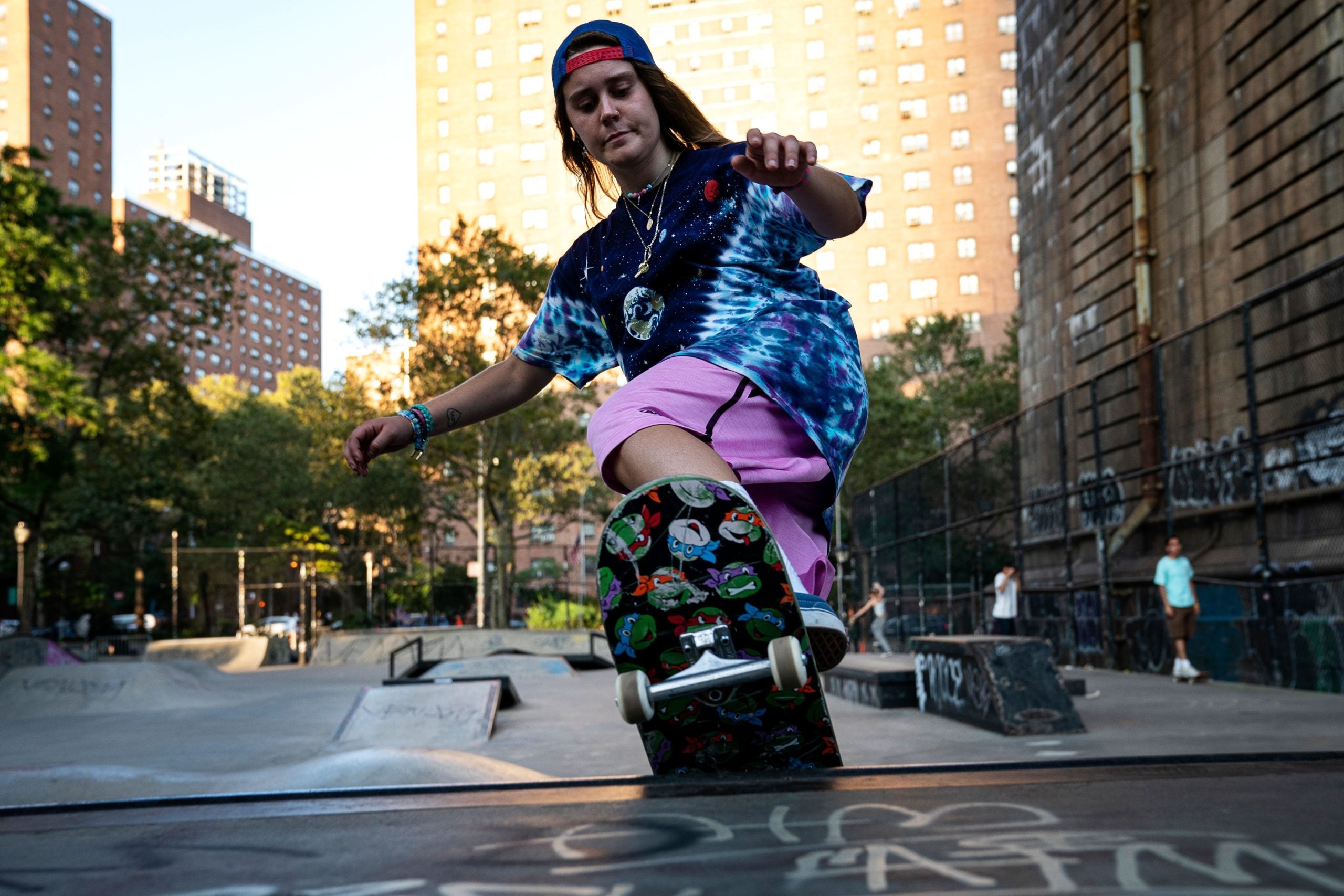 Garmendia: Kirt is also very playful and colorful. Nina, the person who plays Kirt, she's very much into what she wears. She's always in tie-dye. She's always wearing pinks, baby blues and pastels. It sort of clashes in people's minds with her personality, but I think they flow so well together. When people think something should be a certain way, the girls kind of just break it. They're themselves, and they're expressive. Nina's that.
Indigo (Ajani Russell)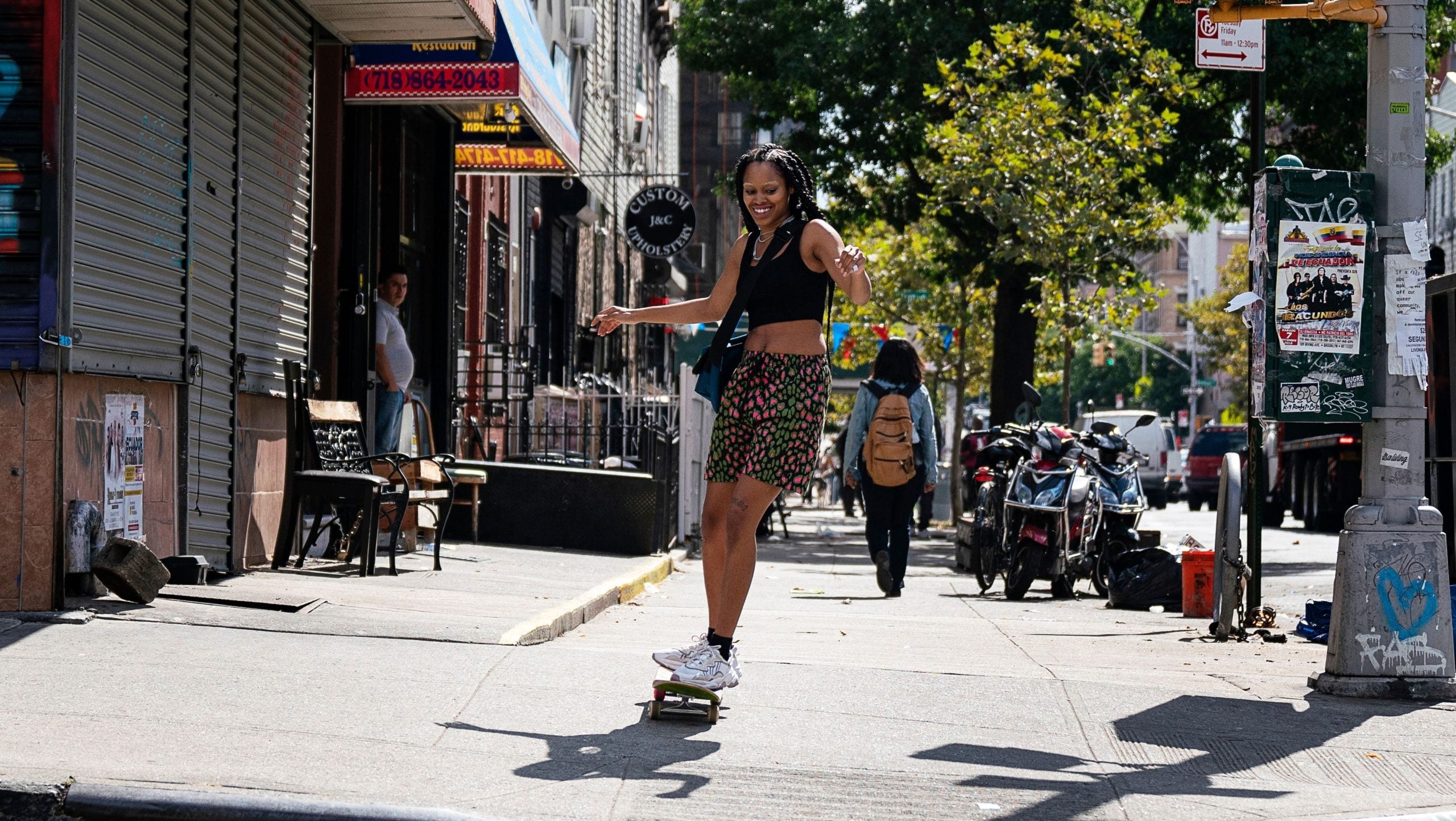 Garmendia: Indigo is just super-fun, and she was inspired by the '90s and a little bit of a rave life nowadays. Just a little bit more playful and fashion-y in, like, a young sense.