Earlier this week, I looked around at the tiny rectangle boxes on a work Zoom and came to a horrific realization: Nearly every single one of us guys on this goddamn call looks the same. Almost a year into working from home, where professional dress has all but died, unassuming white-collar guys are still rocking an unofficial workplace uniform — the well-groomed full beard. 
It's not just Zoom meetings. Everywhere you look — maskless Instagram selfies, dull Hinge profiles and pandemic engagement photos on Facebook — you'll see dudes rocking the "corporate beard." A step above stubble, the corporate beard is colored in — as if a toddler learning to color within the lines took a marker to your face — but short in length and tight around the chin to accentuate the jawline. Think of it as a perpetual contour, an effortless signal you're not totally falling apart because your beard lines are clean while still covering the fact that you've got no reason to shave anymore (and low key that you're spiraling constantly). 
Beards at large aren't some new pandemic trend — they've lived off the fringes for over a decade. Still, they once represented ease for presidents leaning into retirement, late-night hosts finally off-air and athletes no longer in training camp. Then the Obama era arrived and this culturally relaxed period with a cool president changed the state of the beard.  
Soon, the lumberjack guy was born. These "woke" dudes trying to look like Ron Swanson drank IPA, made unfunny jokes and grew out their beards to make up for a hypermasculine void. A decade later, Ron Swanson is regulated to occasional Boomer memes and the annals of NBC's streaming service Peacock. His real-life admirers now work in senior corporate positions and chopped down their beards to appear more stately.
The already rising corporate beard grew hairier when the pandemic hit. Suddenly, everyone was (hopefully) wearing masks and long beards protruded out from under the protective facial sheaths. They didn't look great, though. "The lower halves of their faces look trapped, constricted, like someone shoved an entire raccoon into Dr. Hannibal Lecter's mouth before slapping on that mask," Daily Beast style writer Alaina Demopoulos wrote in May about the perils of pandemic beards.
The message that untamed beards are more scraggly than sexy finally registered with many men when winter arrived. Google Trend searches for "beard trimmers" rose again just in time for the holidays — they'd been largely on a decline since April 2020, when the pandemic first hit. Though beard trimmers have fallen off again since the holidays concluded, long beards aren't coming back. Ya need just one beard trimmer in your life. 

However, guys aren't ditching the facial hair entirely. The mustache is back, baby. It's quickly growing as a facial hair alternative for those of us trying desperately to appear cool. "Twelve years ago, it was kind of a weird look," Rich Loesing, corporate development manager at the charity promoting men's health Movember, says of mustaches. 
It's true — mustaches once sucked. Only porn stars and Tom Selleck could get away with donning one. Things only got worse in the late-aughts when quirky dudes tried to bring back the handlebar mustache. Remember those mustache finger tattoos? You'd show up to a party, and a lanky guy who looked like Ben Gibbard with a greasy handlebar mustache and wingtip oxfords without socks wanted to chat your ear off about the new Iron & Wine album. 
While quirky mustaches have faded alongside lumberjack beards (thankfully), the skinny mustache has taken over. In 2019, The Cut wrote about the rise of skinny mustaches among queer people. This version is thin in depth but not a pencil-like John Waters affair. It's long in length but not as full as Burt Reynolds. And it's certainly not as squirrely as a 1970s porn stache. "There are a lot of mustaches. Year after year, guys [are] rocking them not ironically but in a fun, stylish way," Loesing says.
Movember's ad campaigns over the years reflect the change in tastes for mustaches. Loesing says for their annual November mustache awareness drive, they used to highlight photos of men with eccentric mustaches — handlebars, trucker staches and walrus styles. "We leaned into the goofy aspect of it — a lot of handlebars," he said. Now they're highlighting everyday dudes who just so happen to wear mustaches: "The business stache, just standard good looking, sharp mustaches that are well-groomed."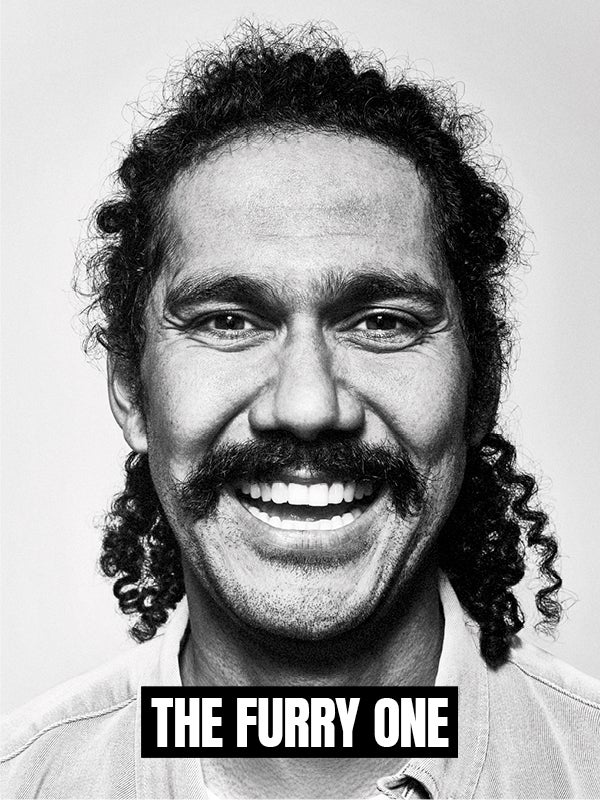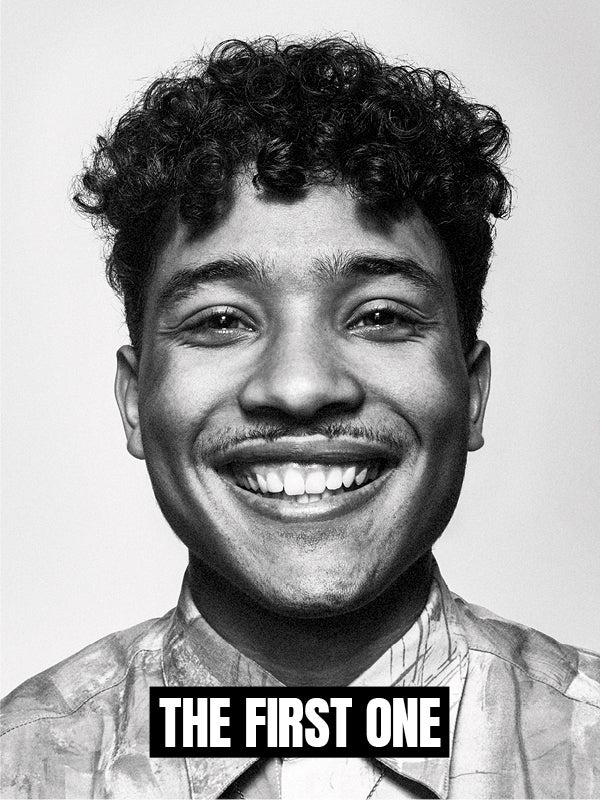 If an unkempt beard is code for laziness, then a well-groomed mustache shows you've got your life together. You own a headboard and a top sheet. Your bathroom sink isn't full of toothpaste stains. You might even remember to call your brother on his birthday. So shaving my beard into a mustache is exactly what I did earlier this week when I looked in the mirror that morning and realized that, well fuck, I've got the corporate beard now too. Now excuse me while I go call my brother.