Straight men and astrology are like beer and liquor: they just don't mix. And it's not because they're not interested — it's just that most astrologists aren't speaking their language. Thus, I took it upon myself to translate this month's planetary happenings in a way that pertains to the straight male experience. Enjoy, and namaste.
Aries
The March 9th eclipse will be an eye-opening event, making it clear who's here for you and who's not. Feel free to tell everyone in your life who's not supportive of your journey to fuck off. This list might include: your boss, your girlfriend, your girlfriend's mom, your trainer and the guys in your fantasy football league. Grab some Harmony scented Axe Body Spray and quickly cleanse yourself of anything holding you back.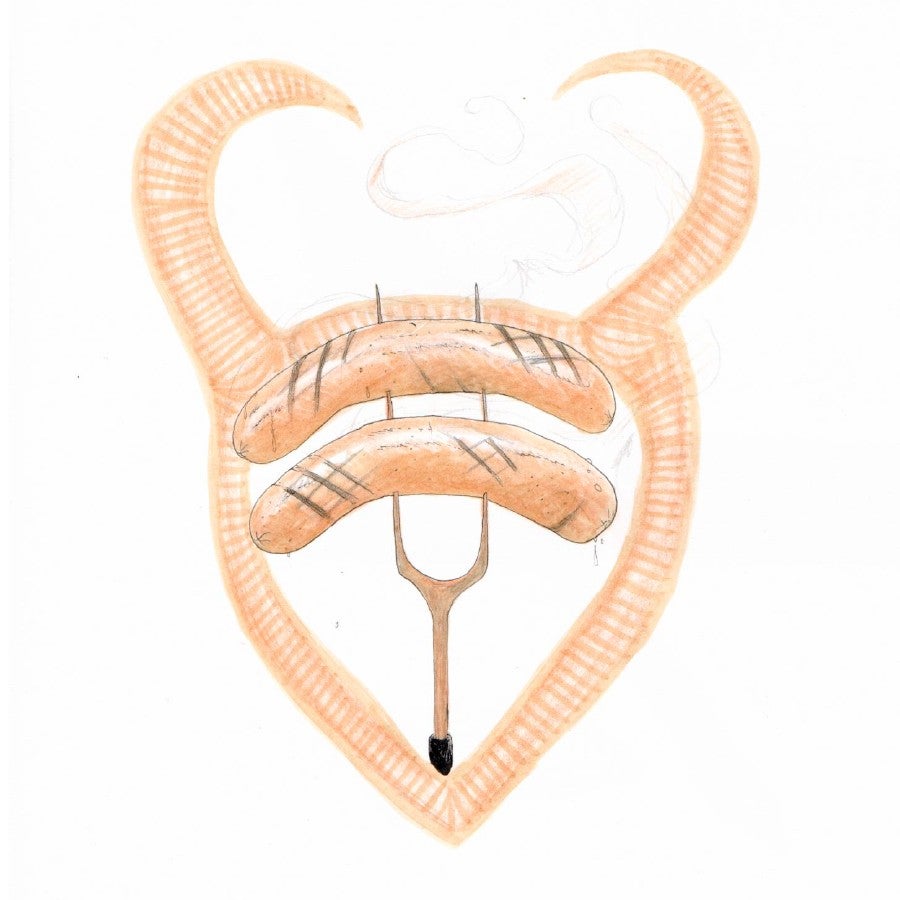 Taurus
You'll be faced with things this month that you aren't exactly comfortable with — time for you to open up your mind to new opportunities! I'm talking about exploring bisexuality. Your significant other will bring up her desire to engage in a threesome with you and another man. You might think NO, but the stars say, "Just the tip." Go bi, dear Taurus. You won't regret it.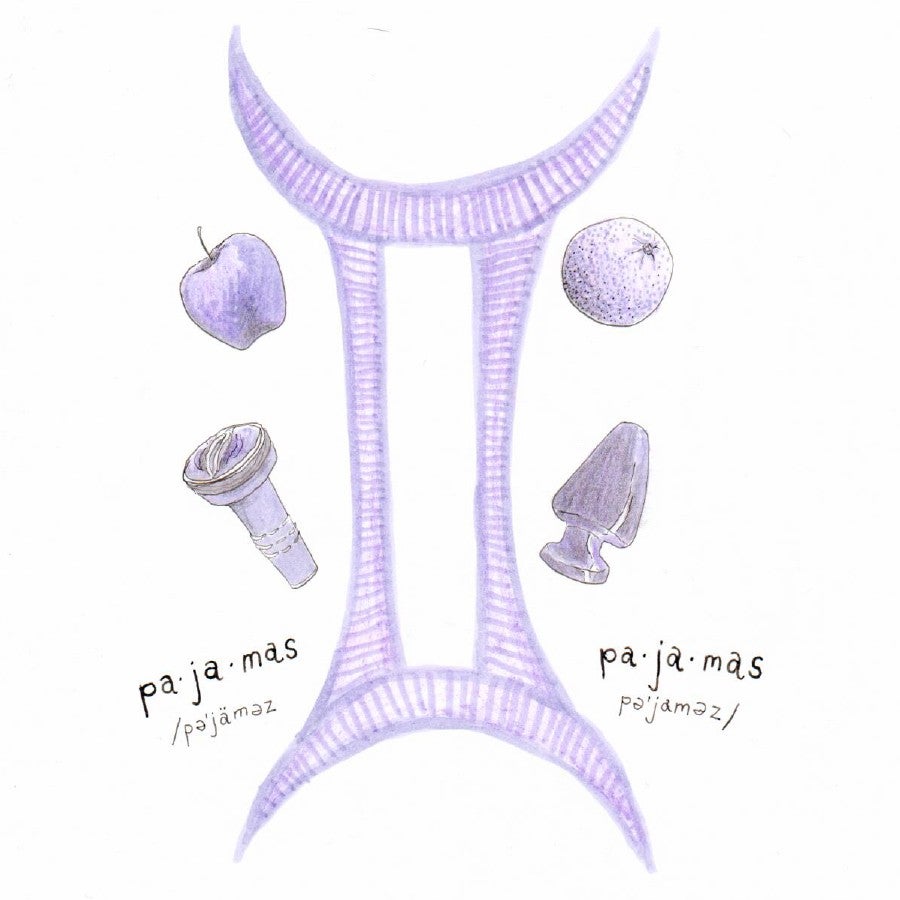 Gemini
This month's solar eclipse will cause you to become hyper aware of how you're perceived by others, which might make you realize that it's time for a total rejuvenation of your personal brand. Whatever you've been doing, do the opposite. Trade that Crossfit membership for yoga and meditation; use a Torx wrench instead of an Allen wrench; try jerking off with lube instead of lotion. The people around you will surely notice your efforts and respond positively.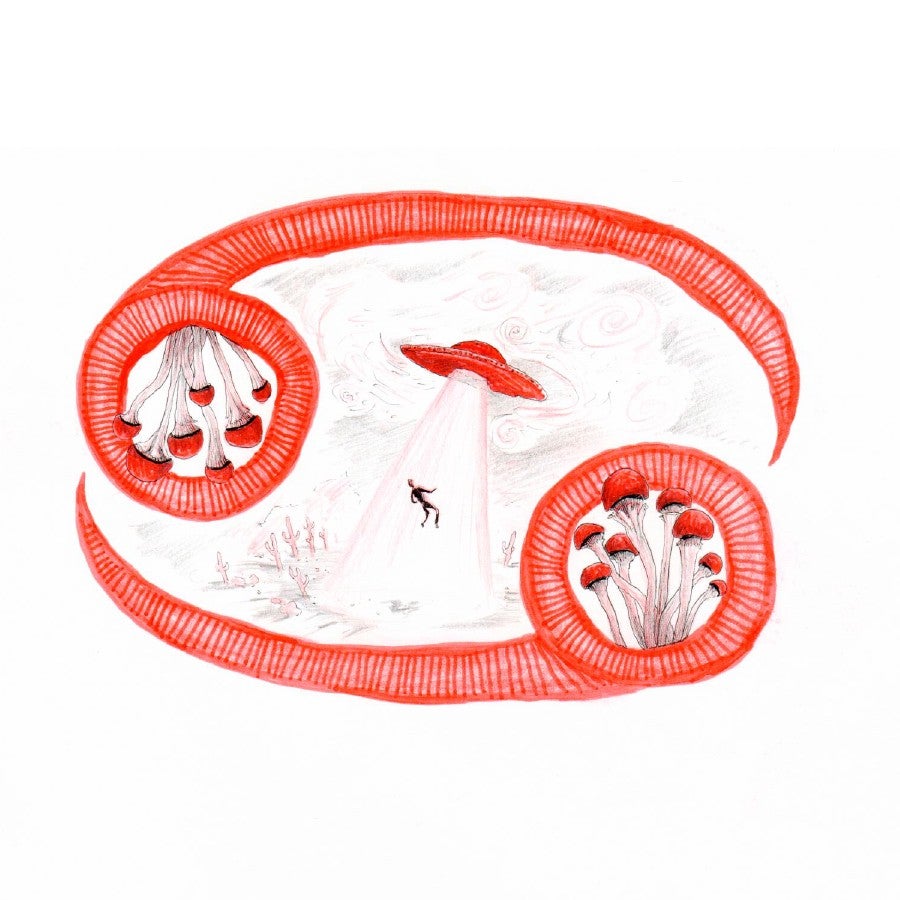 Cancer
Oh, Cancer, this eclipse will fuck up everything you knew to be true. It's time to embark on a vision quest. Steal some mushrooms from your kid (they're hidden under the baseball cards in the lower drawer), borrow your buddy Chad's Ford F-350 and head to the desert. Go big: keep a journal and fill it with stuff. Just remember to stay hydrated on this journey. I recommend Gatorade.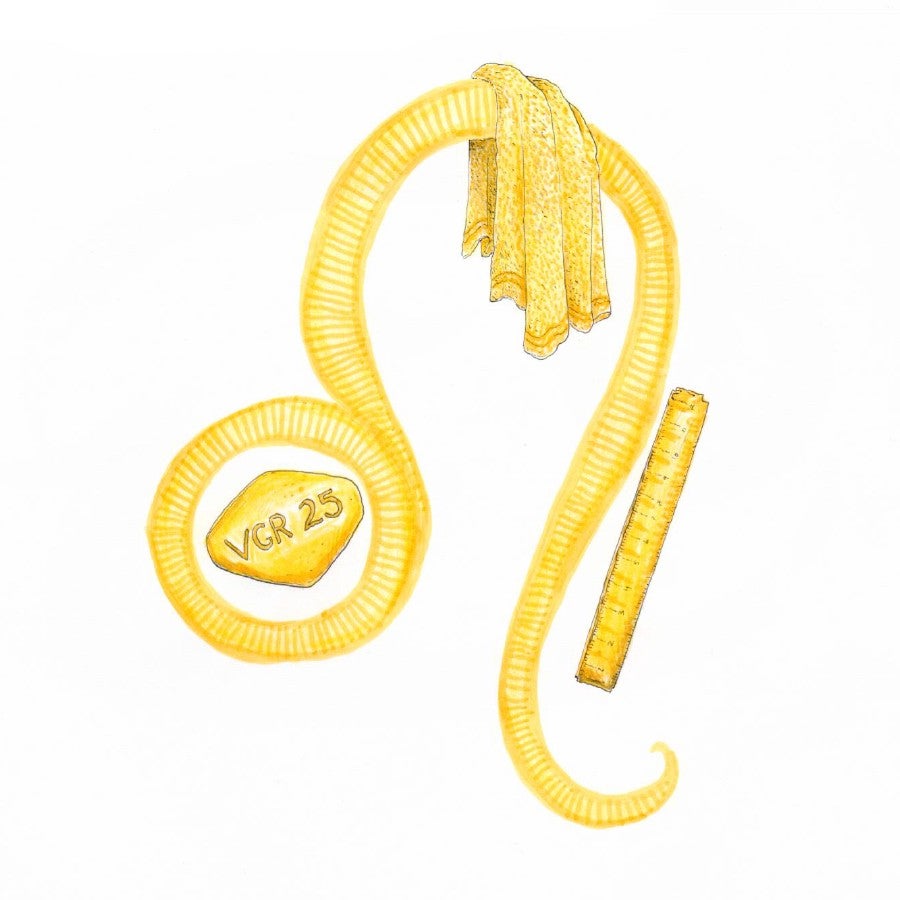 Leo
March is going to be a weird month for your penis. Thanks to to Saturn's fifth moon (fuck you, Jarnsaxa), you will have a harder time getting laid this month due to erectile dysfunction. Use this physical and spiritual celibacy as a building block to become a stronger person, and do some towel exercises to build up your dick's strength. By April, Jupiter will be back in orbit — as will your boner.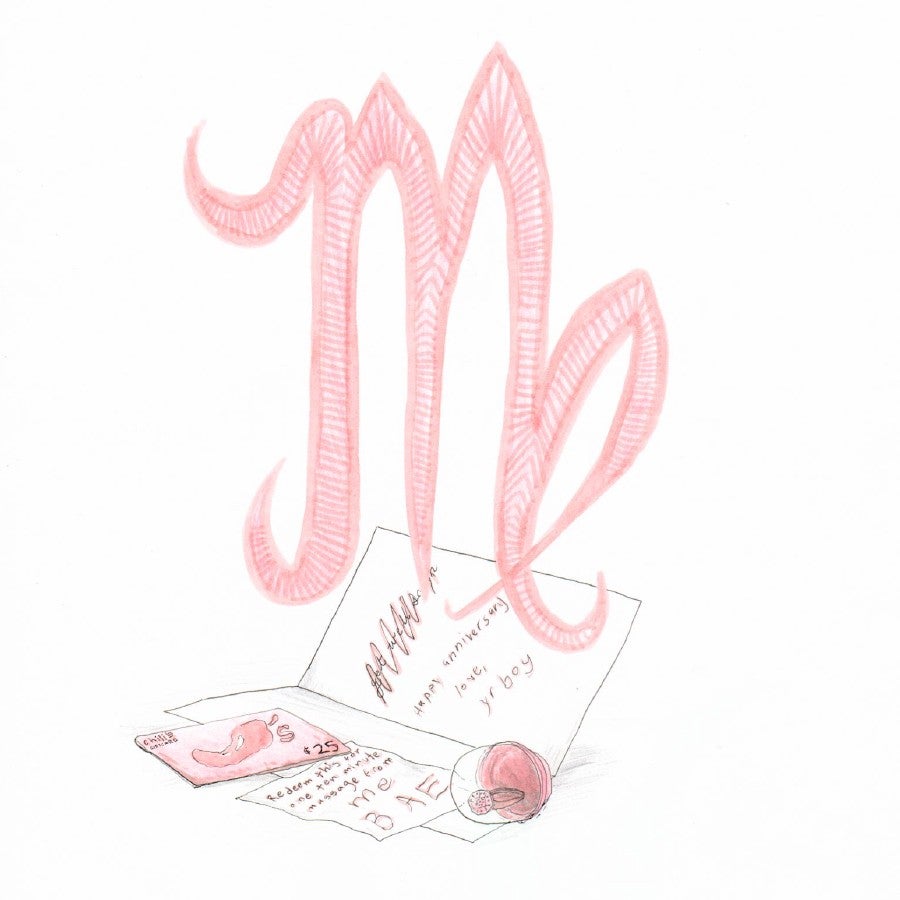 Virgo
Virgo, let's be real. If you text someone every day and fuck them three to four times a week, you're technically dating. Stop lingering on the brink of this relationship. It's written in the stars: You're never going to fuck a supermodel, so you're playing yourself by holding out for something better. This isn't me being a bitch, these are the planets talking. Meditate on that, buy your lady friend some flowers and make it official.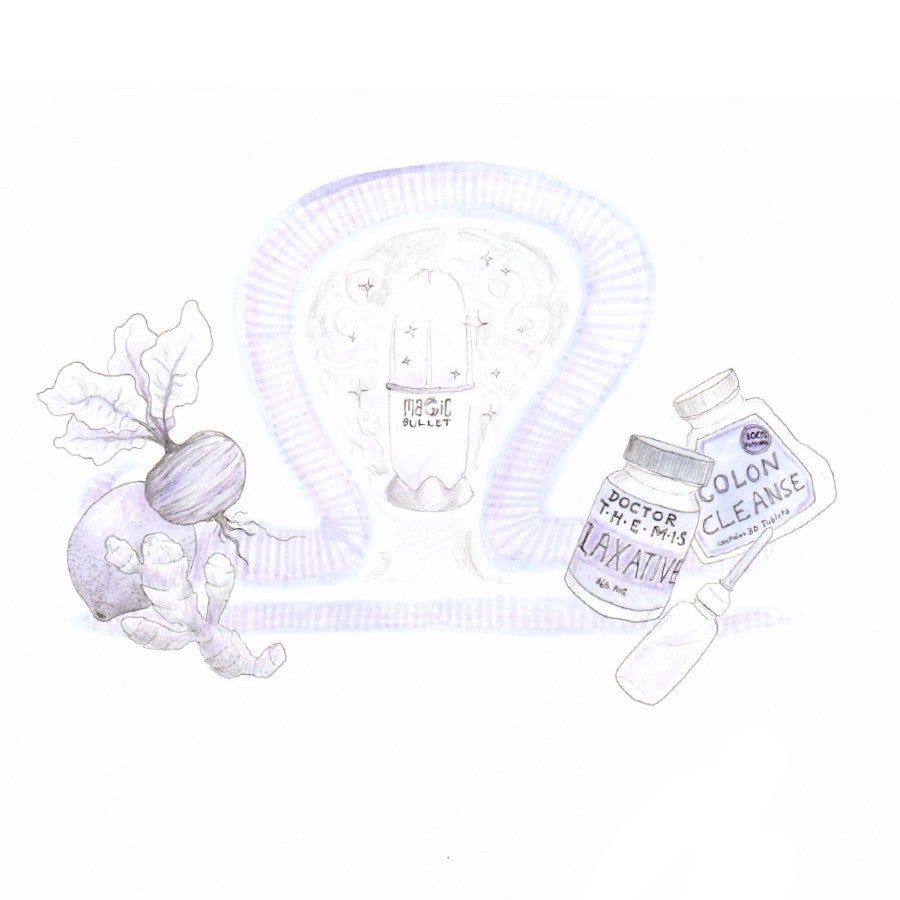 Libra
This month is all about health and wellness for you, Libra. Make an appointment to have a physical. Get that weird rash checked out. Try green juice. Hell, buy a Vitamix and invent your own delicious recipe for a plant protein-based smoothie! Have you heard of dry-brushing? Google it.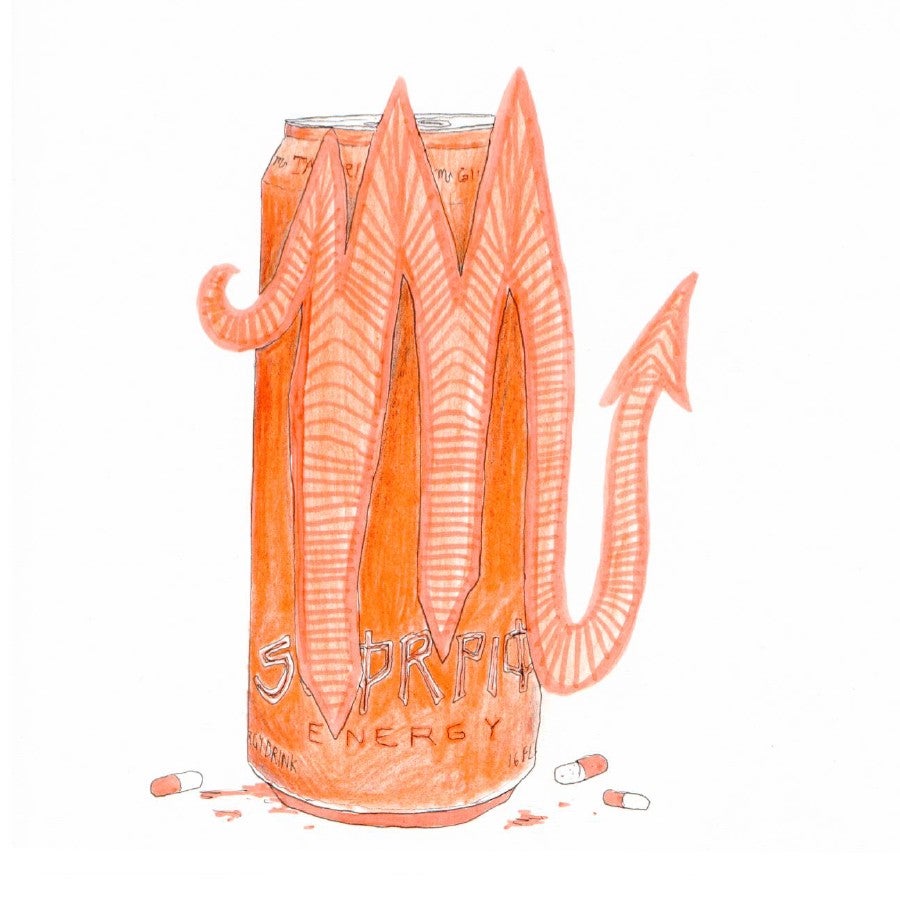 Scorpio
March will be all about abandoning your responsibilities in favor of partying. Let the eclipse set off your month-long rager. There's no reason your celestial moment can't be shared with others, my Scorpi-bro. By March 31st, if you're not waking up in a weird motel room in a bad part of town surrounded by people who refer to you only as the "Dirt Devil," you're doing it wrong.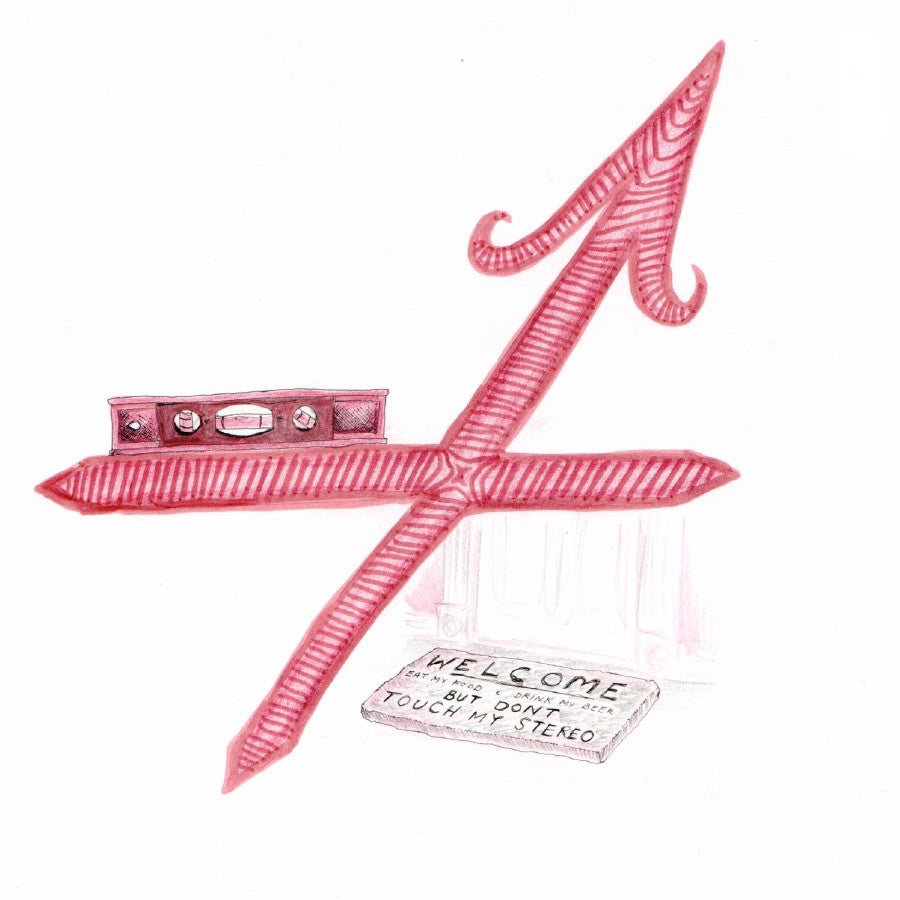 Sagittarius
This month, your thoughts, feelings and emotions should center around your home. Convert your industrial loft into a live/work space; do an apartment swap with someone in Cleveland; rent that dream yurt you've been eyeing on Airbnb. Maybe you just want to move back to your hometown and marry someone from high school and be boring? Now is the time. If none of this is resonating it probably means you should install a pool in your backyard.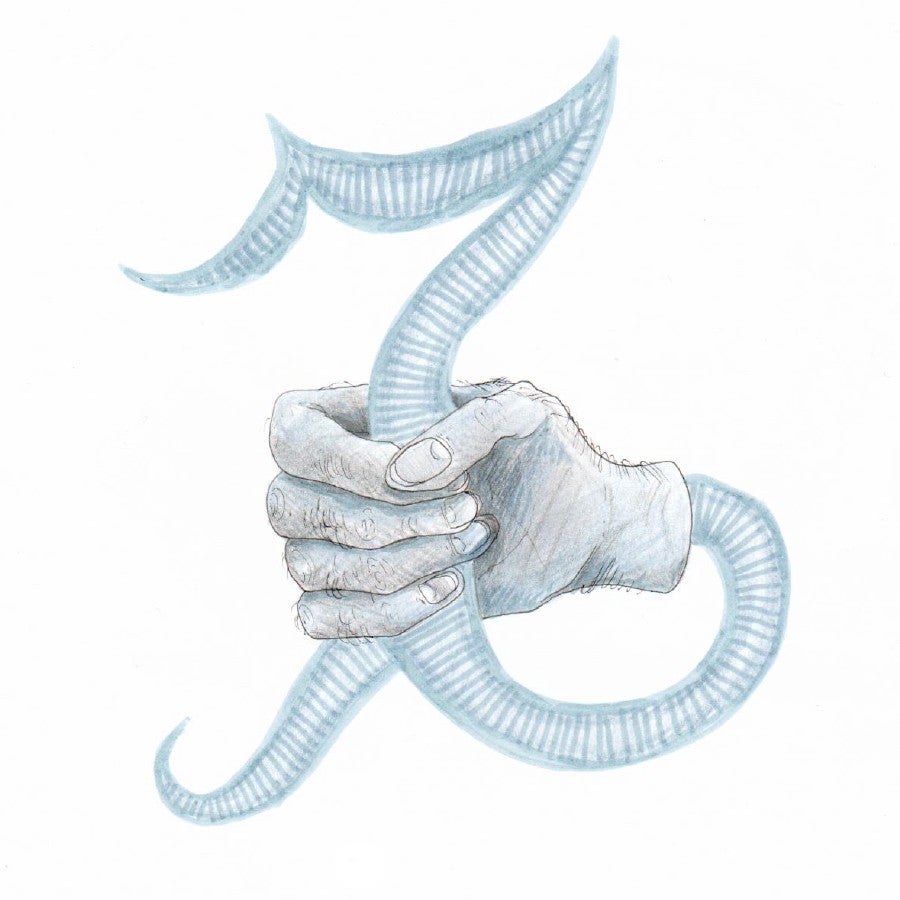 Capricorn
You're quite the stress ball this month, Capricorn. Try to harness your chill in whatever way possible. If you're taking steroids, now would be the time to stop. Instead of pumping iron and trying to get swole, take a few extra jerk-off breaks this month, hell, and treat yourself to a few of those happy ending massages. Your friends and family will thank you.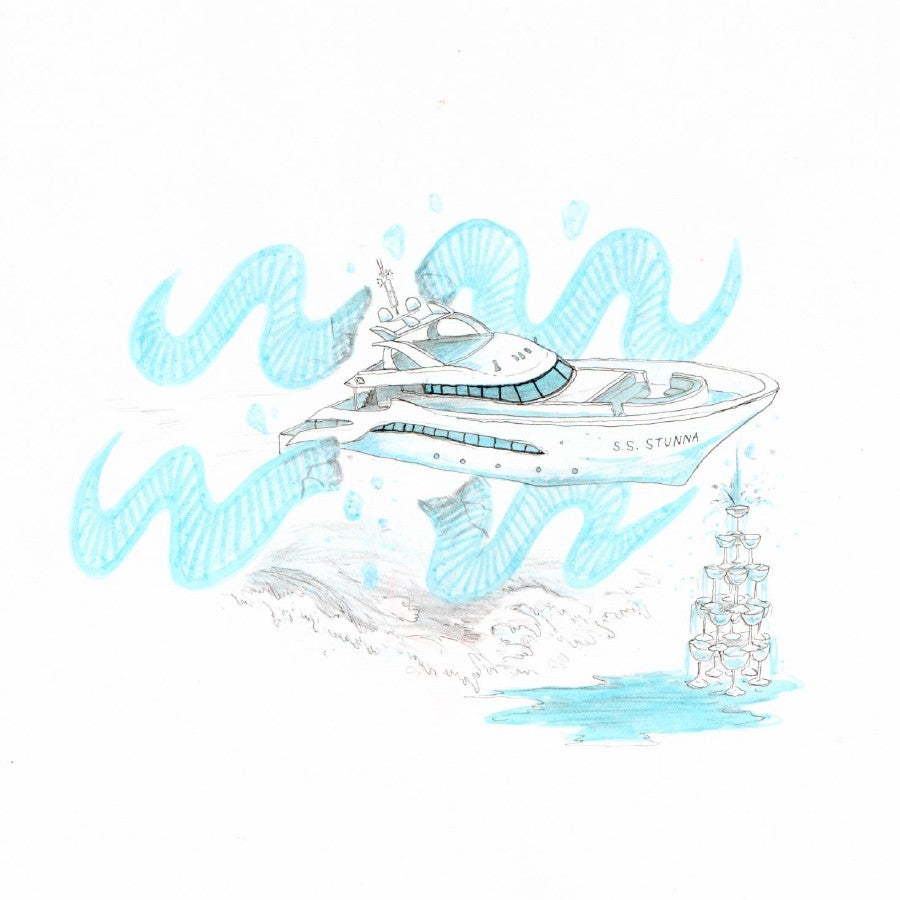 Aquarius
This month is all about self-indulgence and extravagance. If you want a hoverboard, buy a hoverboard. If you want a Yeezy sweater, buy a Yeezy sweater. If you've always wanted to fuck a hooker, now's the time to do it. Who knows when you'll have this moment again, Aquarius? Capitalize on it.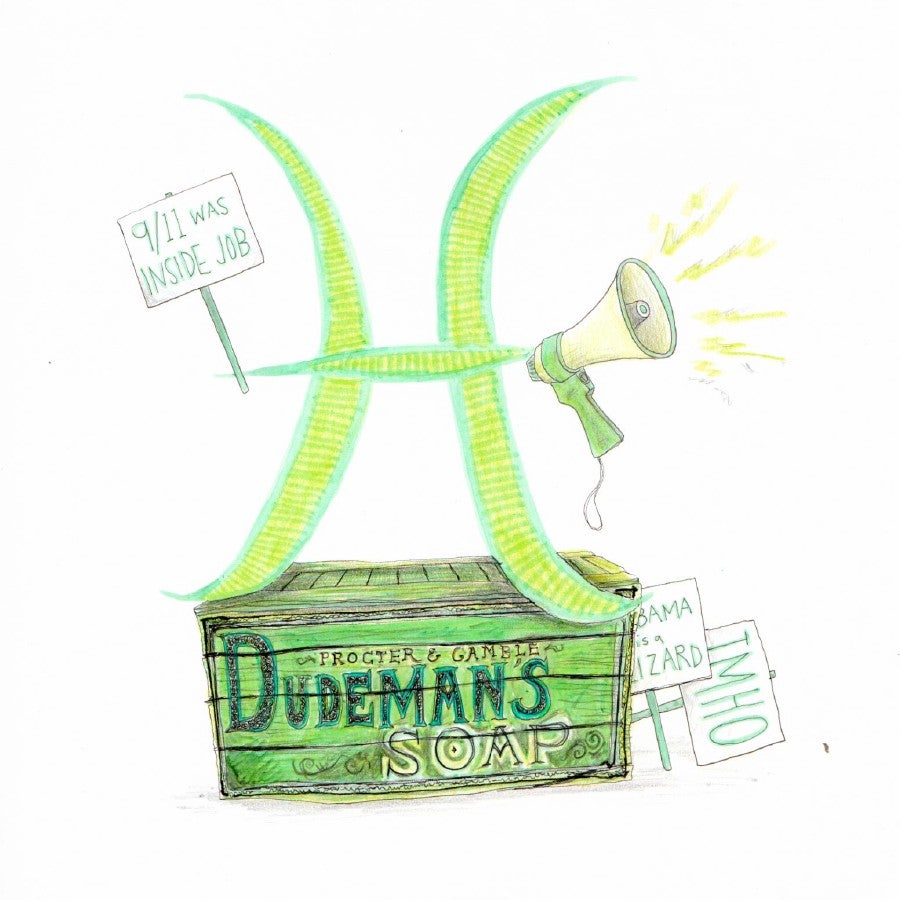 Pisces
Pisces, this month is all about putting your ideas out into the world and seeing what comes back to you. Fix a sink; invent a doodad; tell a stranger about a weird dream you had. Hell, if that doesn't work, start over-sharing on Facebook. Flood social media with your thoughts on Donald Trump. The world wants to know what's going on inside that head of yours!
Lara Marie Schoenhals is a contributor at MEL. If you happen to know the California Powerball winner, introduce him to her?
For more funny stuff from MEL:
For even more MEL, follow us on Medium or subscribe to our newsletter.