"Has anyone else been in a room where people spontaneously started fucking?" pornographer and author Stoya asked during the April installment of her book club, Sex Lit, while discussing Guy New York's 600-plus page erotic novel Disgusting Beautiful Immoral. 
The question wasn't a random query, but one related to the novel, which prompted a range of answers about how sex parties can (and do) get started in real life. During Sex Lit, the personal and the literary combine to create a space where sex in all its variations is open to be examined in ways that are rare in most of our culture.
Held over three hours on the third Sunday of the month, usually at Brooklyn's Gemini & Scorpio Loft (admission: $20), Sex Lit has moved to Zoom for the duration of the COVID-19 pandemic (and will continue to have an online component, open to participants worldwide, once in-person meetings return). It began in 2017, and it's the brainchild of Stoya and co-producer Larisa Fuchs, founder and director of event production company House of Scorpio, which "creates pansexual sex-positive events for humans of all genders." 
The first book club, discussing one of Stoya's favorite novels, Georges Bataille's Story of the Eye, was meant to be a one-off. But it drew around 50 people, and led them to expand it to a monthly occurrence. Many are regulars of House of Scorpio's other sex-positive events, but a core "micro-community" has formed around Sex Lit, says Fuchs. So much so that "there are definitely guests at this point who feel integral to the monthly discussion."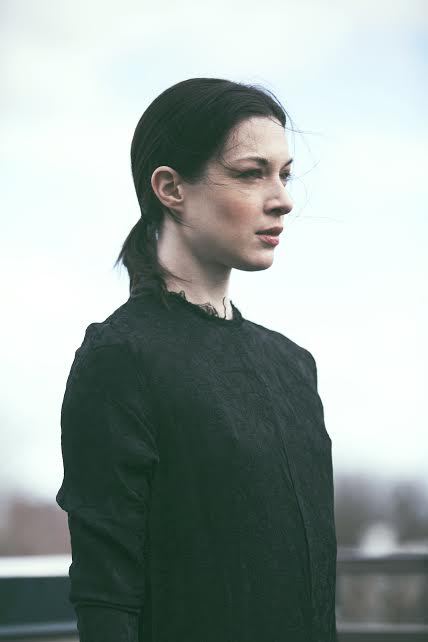 Sex Lit promises "a rousing discussion of an explicitly erotic book," and that's exactly what it delivers. (Full disclosure: I participated in January when an erotic anthology I edited was being discussed.) In April, two dozen readers engaged in a freewheeling discussion of Disgusting Beautiful Immoral, which bills itself as "a kinky thrill ride through New York City just as the millennium was ending." 
Stoya is equal parts reader and leader. She freely shares her thoughts, opinions and personal stories, but makes space for anyone else who chooses to do the same. On Zoom, the three hours (with one 15-minute break) moved without any lulls, delving into a sprawling, spirited exploration of whether the narrator was a fuccboi, what it's like to wait for STI test results, the response to COVID-19 versus AIDS, what being attractive means, the differences between a daddy and a dominant, why Governor Cuomo has become a daddy figure and how it really feels to be considered jailbait, among other topics.
In the beginning, Stoya would come in with "pages of notes" to guide her if discussion petered out. Now, she says she mostly moderates, "reminding cis men to leave space for everyone else to talk" and "calling for further reactions to something that's been said."
Guy New York praised the group for its thoroughness. "Talking about erotica in public often feels a bit like a sideshow where I tend to have some level of defense up," he explained. "Sometimes it's hard to get past things like, 'You went to a sex party?' and into things like, 'How do you do age play responsibly?' or 'Do you prefer to be hit on the thigh or the clit?' Or even, 'What does it mean to call someone daddy?'"
Per Fuchs, "For authors, it's been historically difficult to sell and promote 'legitimate' literature that has a sexual focus, or even just explicit sexual encounters. Most end up using pseudonyms for that kind of writing and have a hard time getting the word out. We're trying to help break this stigma." 
Over the years, the group has read everything from Nicholson Baker's House of Holes: A Book of Raunch to Joanna Angel's Night Shift to titles in Laura Antoniou's iconic BDSM series The Marketplace to Stoya's own essay collection, Philosophy, Pussycats & Porn, with occasional author appearances mixed in. "The author participation gives the Sex Lit group a chance to ask about things that squick them out, and praise the author for moments or concepts they loved," Stoya explains.
The classics — the aforementioned Bataille, A Spy in the House of Love by Anaïs Nin, and Story of O by Pauline Reage — tend to be the biggest draws. However, Stoya says, "Those authors are also the most problematic from the perspective of a very sex-positive group in 2020. So we'll get a room full of people, but then have intense debates about consent-culture sensibilities versus the fantasy aspect of most of these works." 
Along those lines, one of Stoya's favorite parts of the club is "the way we use whichever text we're reading to talk about modern sexuality. We discussed Story of O at the height of #MeToo and it brought up a lot of concern about Réage's relationship with her boss during the writing of [it]. It was a pretty gendered split — women getting stuck on the greater context, and men wanting to deal with the book as a fantasy divorced from the conditions that produced it."
JT, a 38-year-old IT manager in Queens, has attended almost all of the Sex Lit events, originally drawn to them, of course, because of Stoya. "I appreciated the fact that while she was in the adult film industry, she also branched out and did a lot of cerebral type things," he explains, citing her Hysterical Literature video, in which she orgasms on-screen while reading Necrophilia Variations by Supervert. 
The Story of O Sex Lit was among JT's favorites. Since this was an early meeting, there were still "people who were there more to look at Stoya than discuss the book." When a guy "interrupted her to mansplain something, she straight up called him out, proclaiming quite fervently, 'Excuse me, there's a woman speaking!' The crowd clapped and cheered enthusiastically." Since then, JT says, "except for the odd outlier, the people who have attended are generally more concerned about discussing the book and its themes in a serious but compelling way."
JT's partner, Kitty, who is also a regular Sex Lit attendee, adds, "Having an open and honest discussion of topics that usually get hush-hush treatment and shame attached to them is really refreshing. I also like the connection that can happen face-to-face with everyone, as opposed to the anonymity of internet forums."
When I ask Stoya how Sex Lit fits in with the rest of her work, she responds, "Pornography, in the original Greek, meant writing about prostitutes. Today, we tend to think of hardcore, explicit sex videos when we hear the word porn. I work with sexuality. Whether that's Sex Lit, [adult site] ZeroSpaces.com or the How to Do It column at Slate with Rich Juzwiak. I'm very interested in the space between porn and erotica, and in what exactly porn is. Can writing be porn? Can hardcore video be erotica?" Indeed, one of the first questions Stoya brought up at the April Sex Lit was whether Disgusting Beautiful Immoral is porn. (Hint: The answer is more complex than simply knowing it when you read it.)
While Sex Lit discussions get deep into the nitty-gritty of sex, there are rules of conduct that must be obeyed, with those who ignore them subject to removal from the group. "There was one attendee who continued to show people sexual photos on their phone after being repeatedly asked not to," recalls Stoya. "There was another person who kept touching me without asking first, but they stopped attending just before we were going to speak with them. And there was one man who kept talking over people and dragging us off topic who got a warning and stopped attending."
What I found refreshing about both Sex Lit events I've attended is how sex is treated with a level of intellectual respect and curiosity that's rarely found in the broader world, even in 2020. While the focus is on the book, it's inevitable for the discussion to veer from sex on the page to sex IRL. There's room, too, for differences of opinion regarding kinks and sexual interests without judging what turns someone else on. It's something JT values as well. "There's an openness that allows people to talk about things that they enjoy or are curious about without feeling like they're going to be ostracized, rejected or shunned," he tells me. "The fact that this extends to people from all over the gender spectrum allows for insight into perspectives that most men would never encounter, and it's opened a few minds, mine included."
As a bonus, being part of Sex Lit and reading books in a genre he initially had "disdain for," has improved JT's relationship with Kitty. "We have a bit of a tradition where I read the book for the book club out loud for the both of us, so it's led to another avenue of connection," he says. "It's given us a chance to explore subject matters that we've either never thought of, or even actively avoided. It's triggered some exploration of fantasies, difficult conversations in regards to certain tastes we've had and discoveries of interesting new ideas."