Each December, I get another pitch from someone who had the bright idea of selling lumps of coal over the holidays. Most of them have built one-off sites that will vanish by the following year, and the ones that have stuck around look janky enough to give you pause when typing out your credit card info. Meanwhile, you can always get Christmas coal on Etsy (most of it feels pretty generic) or retail giants like Amazon (where most of it isn't real). With all these underwhelming options, where can a Yuletide prankster turn?
To Kentucky, of course.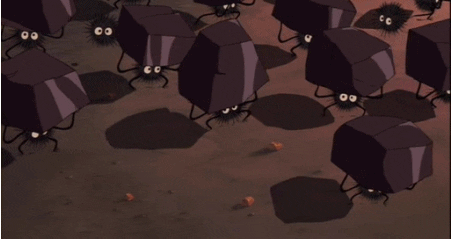 This year, I learned of Kentucky for Kentucky, a small company created by creative ad professionals in 2013, following an unsuccessful effort to crowdfund a Super Bowl commercial to promote their home state. They launched with a campaign to change the state's slogan to "Kentucky Kicks Ass" and were quickly branded a rogue tourism agency by government officials who didn't appreciate their gung-ho attitude. Since then, the brand has remained committed to an edgy, offbeat sensibility: In 2015, they picked for their mascot a stuffed black bear who had died of an overdose on cocaine it found near the body of a notorious Kentuckian drug smuggler killed in a parachute accident.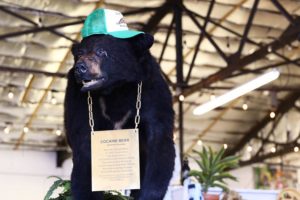 The point is, Kentucky for Kentucky isn't afraid to get a little dirty with their state pride, and that's why you can trust them as a supplier for all your Christmas coal. "Because nothing says 'I do not approve of you' like a real, live chunk of Kentucky's filthiest export," their website declares. It's both a cheeky homage and a pointed rebuke to the state's love affair with the mineral, which may be nearing its end: Despite promises from then-presidential candidate Donald Trump and Sen. Mitch McConnell, the coal mining industry in Kentucky is shrinking in this period of environmental deregulation.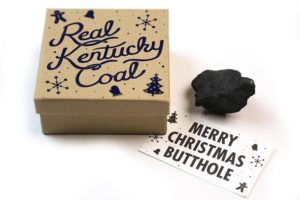 For $7, one of these disappointing lumps can be yours to inflict on anyone who's really chapped your ass in 2018. And when I pressed Whit Hiler, one of KFK's founders, to explain why a consumer should prefer Kentucky coal over any other kind, he pointed to its both its authenticity and regional pedigree. "It's kind of like asking if you'd like Ohio Bourbon or Kentucky Bourbon," he tells me. "Obviously people want Kentucky Bourbon because it's the best and most well known. Kentucky coal is the best and probably the most well known. You're buying it straight from the motherland." Moreover, it's ethically sourced. "We get our coal from a buddy (Coleman Larkin) in Eastern Kentucky," Hiler says. "He goes out and finds us the best lumps of coal he can find."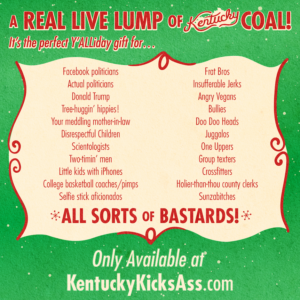 Hiler and his partners have no shortage of suggestions for who deserves this gift-wrapped coal, some more suitable than others. "Holier-than-thou county clerks" like Kentucky's own Kim Davis, who infamously refused to sign marriage licenses for gay couples and just lost her reelection bid to a Democratic challenger, seem like ideal targets given the religious hypocrisy. But Juggalos? What did Juggalos ever do to you, man?
Most controversial of all, perhaps, is the practice of filming your kid's reaction as they unwrap a piece of coal on Christmas morning. There's an entire YouTube subgenre of videos where parents feign surprise as a child freaks out upon realizing that Santa stiffed them. Personally, I think this only adds up to higher therapy bills later on, though KFK is all for such mischief. "We love a good prank and think it's a hilarious gift to give children," Hiler says. "Just the other day a woman we work with was telling us about how one of her sons found his hidden Christmas presents, and we were joking around that she should hide the coal in the same spot with his name written on the box."  
The twist, of course, is that naughty youths were once threatened with coal on gift-giving holidays because it was convenient (Santa and Santa-like figures have always been associated with fireplaces, so when they needed to leave an item for a wicked child, they simply plucked some coal from the hearth) and actually practical (you could burn it for warmth, à la Bob Cratchit in A Christmas Carol). Nowadays, coal is less available to individual consumers and all but useless around the home, making its symbolic perversity at Christmas all the more potent. "Traditionally, I do think coal is the worst gift you get from Santa. I think there's several factors that make it so undesirable," including its grubby history, Hiler says. And weighed against other customary "dud" presents throughout the centuries, like "bundles of twigs, bags of salt, garlic and onions," it's also "a small, dirty and a pretty worthless gift," he adds. "What are you going to do with it? At least salt, garlic and onions taste good." Still, twigs. Brutal.
If there's a silver lining to receiving a black chunk of Eastern Kentucky coal, it may be that nobody can burn it for electricity. "I would say having it gift-wrapped and shipped as a package is better for the climate," Hiler says. I did a quick back-of-the-envelope calculation to check that. Estimating the average KFK coal lump at half a pound, which is pretty generous, as Eastern Kentucky's coal is particularly high in bitumen and therefore not as dense as other coal, we could see a release of up to 0.034 grams of carbon dioxide per kilometer traveled by truck. Say it makes a journey of 1,000 miles, or just over 1,600 kilometers, for a total CO2 emission of 54.7 grams. Now, that same half-pound of coal has a heating value of around 6,400 BTUs, which, given the emission rate of bituminous coal, means around 1.32 pounds, or nearly 600 grams, of carbon dioxide released. (Remember, CO2 emissions weigh more than the original fuel.)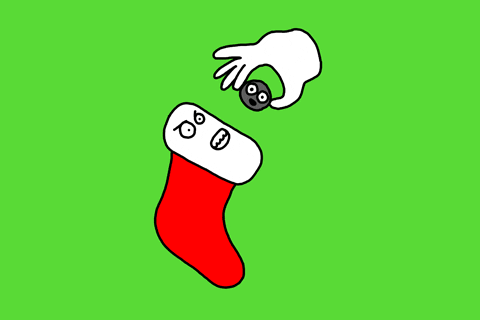 So yes, gifting coal is a greener choice than using it to light up your tree — but it's not without a footprint. All the more reason to save this stuff for your very worst enemies.