While the jury's still out out on the legitimacy of "breaking the seal," one thing's certain: Drinking and pissing go hand-in-hand. (Or for dudes, hand-in-penis-in-hand.)
For every 1 gram (or ¼ teaspoon) of alcohol consumed, urine excretion increases by 10 milliliters (or 2 teaspoons). This is because alcohol is a diuretic—a substance that promotes increased production of urine. "It acts on the kidneys to make you pee out much more than you take in," writes Oliver James, head of clinical medical sciences at Newcastle University in the U.K., "which is why you need to go to the toilet so often when you drink." Alcohol also reduces the production of vasopressin, the hormone that tells your kidneys to reabsorb water rather than flush it out, resulting in your drunken bladder needlessly working its ass off.
It makes sense, then, that men have gone to great lengths to avoid interrupting their drinking to answer nature's call… in a bathroom, at least. From makeshift catheters to diapers to fake putters, drunk men have refined the art of pissing their pants in style — or more accurately, pissing their pants somewhat secretively with the piss properly gathered somewhere other than the fabric of their jeans, khakis, etc.
Stadium Pal
Traditional catheters — thin tubes inserted into the penis to drain urine from the bladder — are typically used by patients after, say, prostate surgery. Next-generation versions (e.g.,"external catheters"), however, are applied like condoms and drain into bags attached to the wearer's calf. The most popular is the Stadium Pal (retail price: $33.95), which has become synonymous with "male external catheter."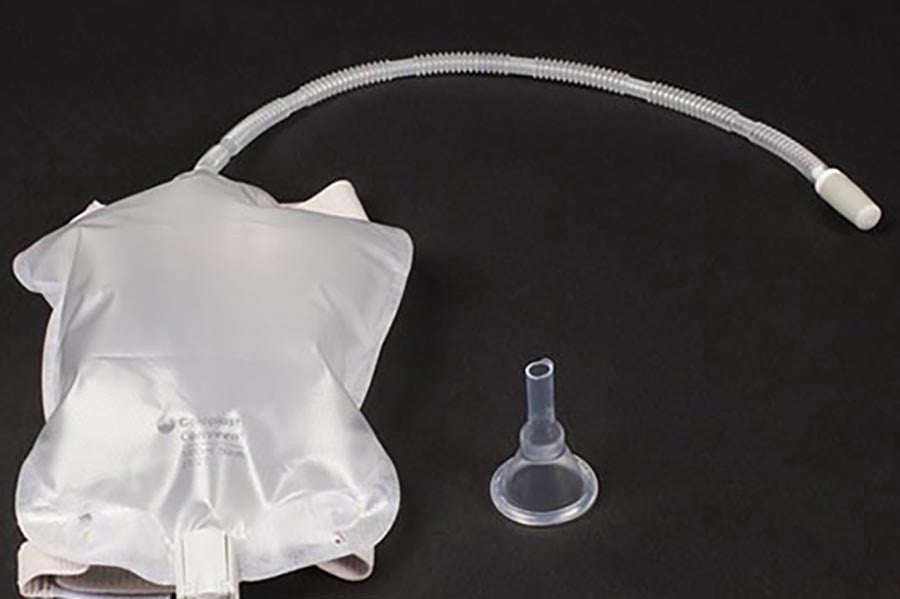 It consists of four components:
An external catheter
18-inch (cut to fit) flexible hose with connector
Latex free straps
1,000 milliliter (or 1 liter) collection bag with drain valve
The contraption was developed by Jeff Luckey when he was in the Navy and stationed in Spain back in 1994. The inspiration came at a Formula One race as he watched nearby race fans making numerous trips to the restroom. The idea solidified when he attended a Bengals-Ravens game a couple years later. "I really had to go," Luckey told The Cincinnati Enquirer in 2000. "But the line at the restroom was nine people deep, and it wasn't moving. I missed back-to-back scores."
Luckey located a medical products supplier in California who agreed to supply him with rigs: a condom-style fitting, tubes and bag with a flutter valve to guarantee no overflows or spillage. "One of our customers wears two bags at the same time," Luckey told the Enquirer. "He puts his liquor in one. I don't think he'll get mixed up."
Now, the Stadium Pal is just one vessel in an armada of portable human excrement management solutions offered by Luckey's pseudo-scientific parent company, BioRelief.com, which offers everything from privacy tents to wilderness waste containment to 5-gallon reinforced buckets sold for $49.95.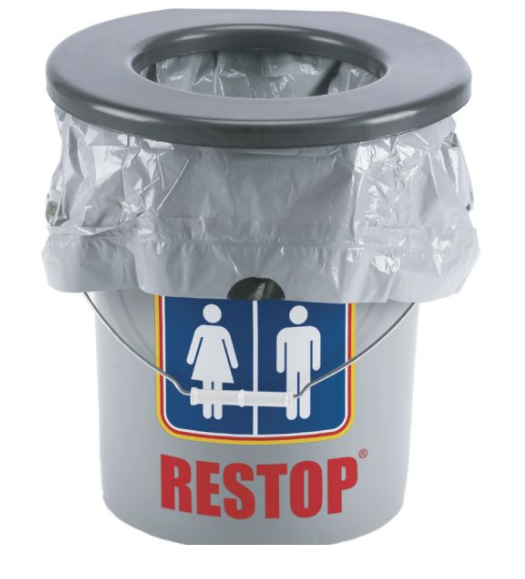 "I've always liked the ideas of accessories," explained David Sedaris, reading an essay on the Late Show with David Letterman in 2006. "My search for something discreet, masculine and practical led me to the Stadium Pal. Was it masculine? Yes, and proudly so. Knowing that no sensible female would ever voluntarily choose to pee in her pants, the manufacturers went ahead and designed a product exclusively for men. Unlike a regular catheter which is inserted directly into the penis, the Stadium Pal connects by way of a self-adhesive condom which is then connected to a flexible rubber tube. Urine flows through the tube and collects in the 'freedom leg bag' conveniently attached to the user's calf. Was it discreet? According to the brochure, unless you wore it with shorts, no one needed to know a thing about it."
There are five Stadium Pal sizes to choose from — ranging from "Small" to "X-Large." A measurement guide helps determine the correct size. "Simply print out the PDF file and cut out the half moon circles," the website instructs. "Rest the guide across the penis while it is in a relaxed state. Choose the size that it best fits into. If you find yourself in between 2 sizes choose the smaller size. If after you apply the catheter and it feels a little tight, you can take a blunt pair of scissors and snip the band at the base of the catheter. This should relieve the pressure."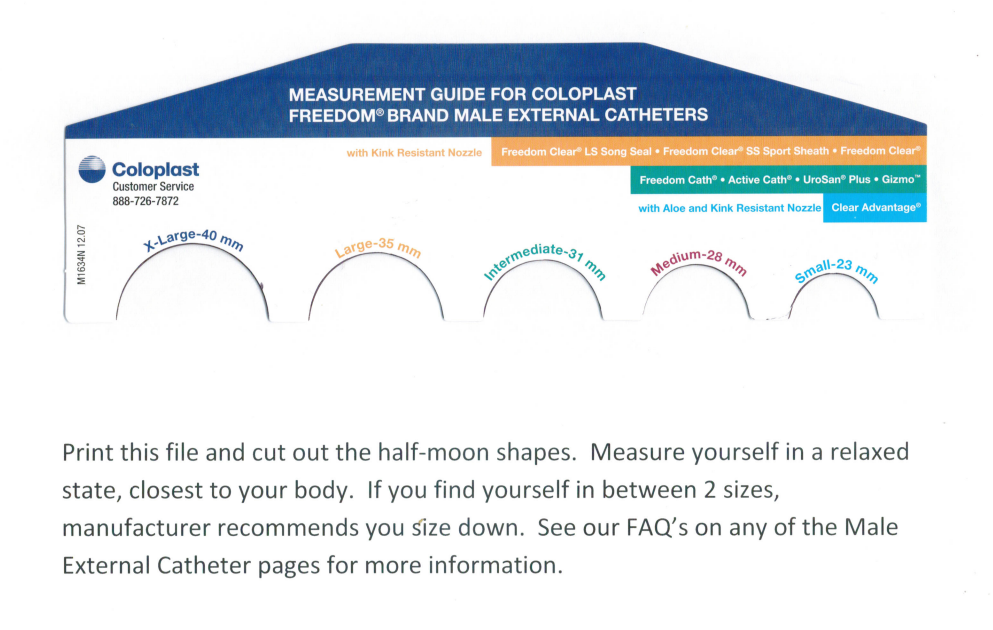 "What ultimately did me in was the self-adhesive condom," Sedaris concludes. "Putting it on was no problem, but its removal qualified as what in certain cultures is known as a 'bris.' Wear it once and you'll need a solid month in order to recover. It will likely be a month when you'll weigh the relative freedom of peeing in your pants against the unsightly discomfort of, well, scabs — ultimately realizing that in terms of acute accessories, you're better off with a new watchband."
Stadium Gal
Jealous, ladies?
Don't despair: There's the Stadium Gal. It's a female Urinary Pouch, the opening of which aligns with your own anatomy. Stadium Gal contains an "Odor-Barrier" and a "Convenience Drain" that connects to a leg bag system worn on the inner calf. Stated perks include: "Clear drainage valve to allow for visual confirmation of open & close."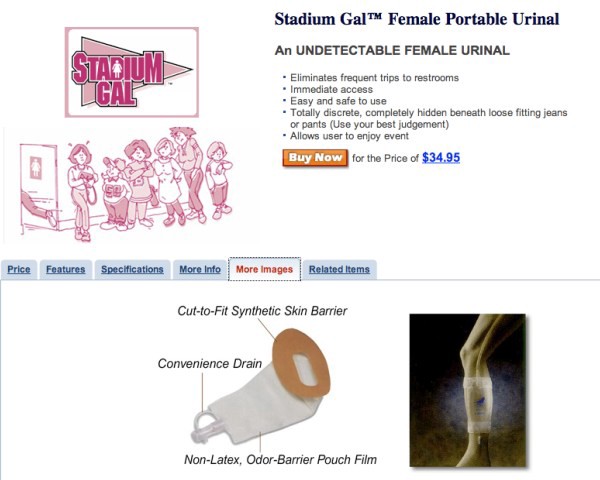 It costs $34.95, or exactly one dollar more than the Stadium Pal.
The Pissing Putter
A cousin of the Stadium Pal/Gal made specifically for golfers, the UroClub "makes it possible, and easy, to take care of the problem facing many golfers — the need to pee."
The UroClub is "specially designed to be discreet, even while being used out in the open," thanks to a towel that promises to provide adequate privacy and "ensures that nearby lady golfers will not be offended." You are encouraged to "practice at home in front of a mirror" to help you become more confident.
Designed by a urologist in Florida — but of course — who created the device as an answer to his elderly patients' complaint that holding their urine while golfing proved difficult, the UroClub is essentially a hollowed-out putter with "enough room for twice the average urine flow's volume."
Confused? This reenactment should clear things up.
Diapers
For those apprehensive about strapping on a freedom leg bag, there's another option: DailyDiapers.com, "the premiere community for Adult Babies, Diaper Lovers, Big Kids, Mommies and Daddies."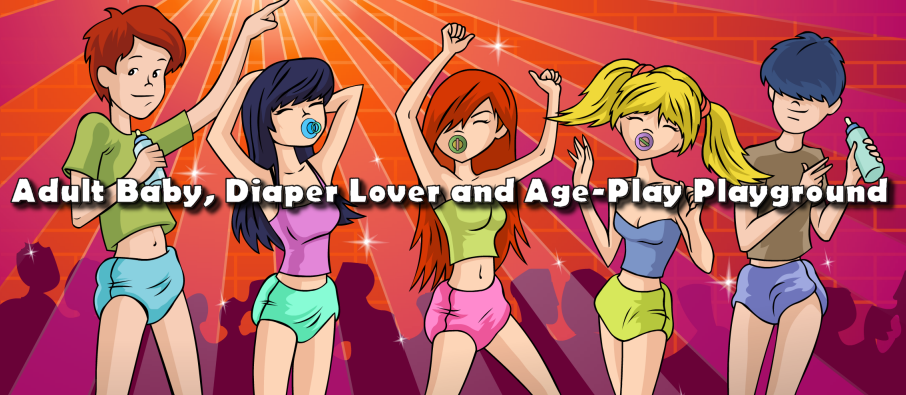 But it's not just a fetish thing. In a post on the DailyDiapers Message Board entitled "Diapers While Drinking," 35-year-old Peanut-head writes, "While hanging out at home, I like to don a diaper and get squiffy. Beer increases the level of urine production so it's a perfect match. The only problem is changing a leaky diaper while intoxicated can be a bit of a challenge. Anyone ever drink out at a bar while wearing?"
"I head out to a local bar most nights," responds DavidMW. "I'm diapered (and wetting) in bars all the time. As they're gay bars, it's not that unusual to get the occasional grope. I've been groped while diapered twice now, thick Abenas both times. Neither guy said anything, though the first guy smiled as he felt around the edges of the diaper."
Before you break out your credit card, though, a word of warning from 51-year-old Diapered1964 (typos not ours): "Going out diapered and getting drunk and filling your diaper to capasity can be fun and useally is fun untill you see those red and blue lights flashing in the rearview mirror. By this time you may regreat having on the diaper and not heading home sooner. So be careful when out having such fun."